Prep in Advance for Fantasy Fest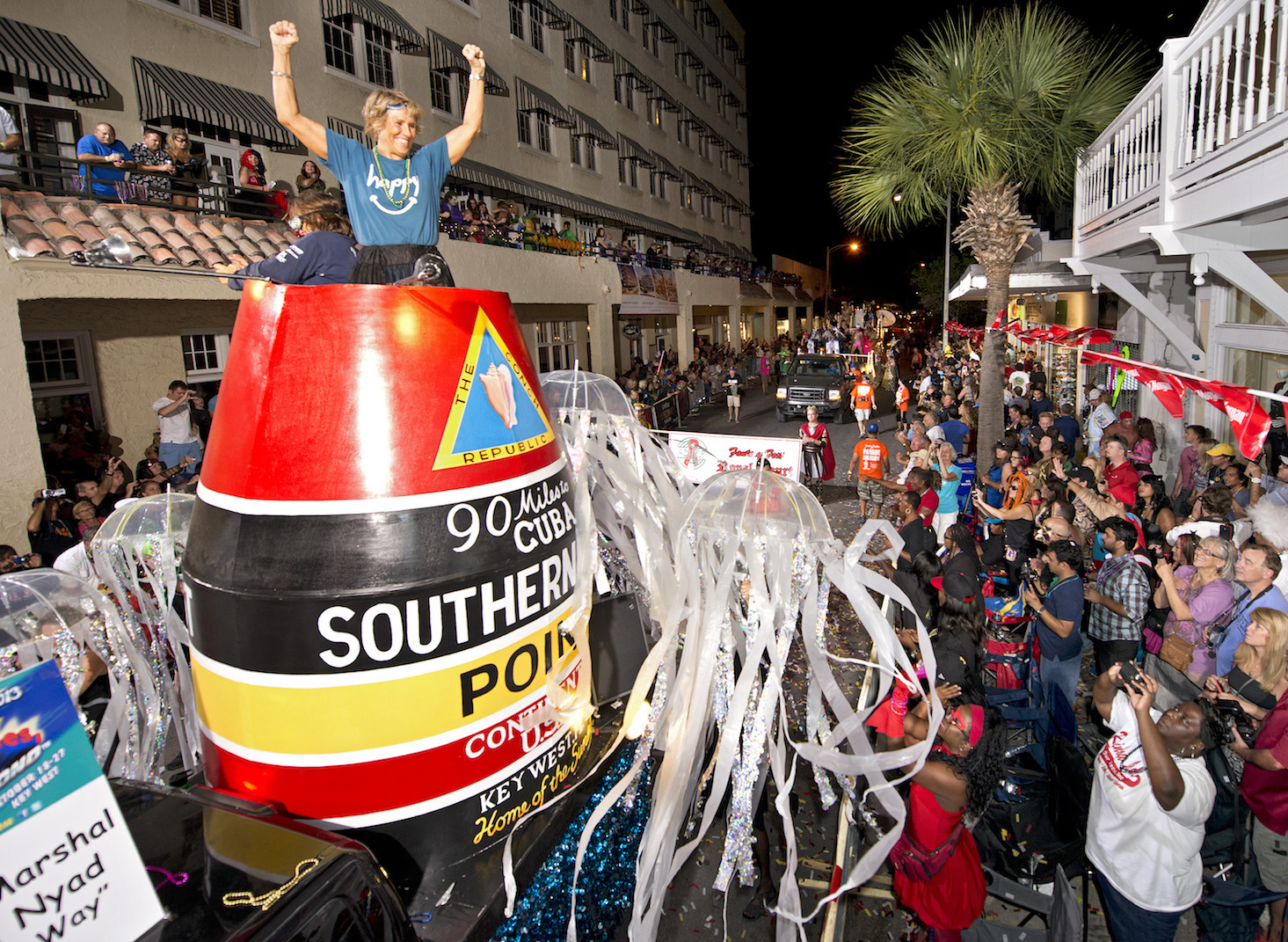 The 10 days of Fantasy Fest are overflowing with activities, but the event doesn't come together overnight. Key West prepares for Fantasy Fest months in advance. Is it too early for you to start planning? Here are some things you can start preparing ahead of time to ensure smooth sailing during this year's Fantasy Fest.
Lodging
This is a big one. Fantasy Fest typically draws approximately 75,000 visitors to the 7.5-sq-mile island of Key West and hotel rooms fill up quickly. Book ahead at 24 North Hotel Key West, which offers shuttle services, activities at our Sunset Green Event Lawn, onsite food at the Toasted Coconut restaurant, a full bar, clean, well-kept rooms and pool access. If you're looking to enjoy Fantasy Fest but you also want refuge from Old Town during your stay, choose 24 North. Check out rooms here.
Party and event tickets
The schedule for Fantasy Fest is posted by late spring/early summer and tickets for all the main events typically go on sale in late July. Now is a good time to book tickets for the annual events like the Headdress Ball (this event always sells out), the Living Art Expo, parties, or spots on celebrity party floats during the parade.
Feeling a little overwhelmed? Check the Fantasy Fest schedule, which directs you to dates, times, details, and ticket purchases.
Parade game plan
The parade is the biggest event of the 10-day festival, and choosing whether to book a viewing ticket in advance or to wing it with the big crowd will be the biggest choice you'll make ahead of time. Never been? Here's how it works – nearly every balcony along Duval Street is usually accessible for parade viewing with a fee, with prices starting at $100 (they only go up). Tickets are bought in advance (that means now!).
This is a tempting option for those who want a table away from the crowds, access to a bathroom, drink service, or those who have trouble being on their feet too long or mobility issues.
Now is the time to plan the option that best fits your Fantasy Fest desires. Some parade viewing tickets are available through KeysTix, notably the Woman's Club viewing party. Bourbon Bar is another popular option.
Pro-tip: See the Fantasy Fest parade route on this year's entrant manual to know what to expect. The most crowded and exciting part of the parade is toward the end of the route at LaTeDa, near the judge's tables.
Now that your homework is done, make sure to check out our guide to Surviving Fantasy Fest.
--
Need a vacation? Enjoy free shuttles to Old Town, onsite food options & Starbucks at 24 North Hotel Key West. Find our best deals by booking direct.
---
---
---
---
Share your opinion on this article