Key West International Airport is 1.3 miles from 24 North Hotel | Key West, and Duval Street is 3.1 miles away.
24 North Hotel | Key West offers accommodations in Key West. The hotel has an outdoor pool and fitness center, and guests can enjoy a drink at the bar.

All rooms are fitted with a flat-screen TV. Certain rooms feature a sitting area for your convenience. The rooms are equipped with a private bathroom equipped with a bathtub and bathtub or shower. For your comfort, you will find free toiletries and a hairdryer.

You will find a 24-hour front desk at the property.

To say Starbucks purchases and roasts high-quality whole bean coffees is very true. That's the essence of what we do – but it hardly tells the whole story. Our coffeehouses have become a beacon for coffee lovers everywhere. Why do they insist on Starbucks? Because they know they can count on genuine service, an inviting atmosphere and a superb cup of expertly roasted and richly brewed coffee every time.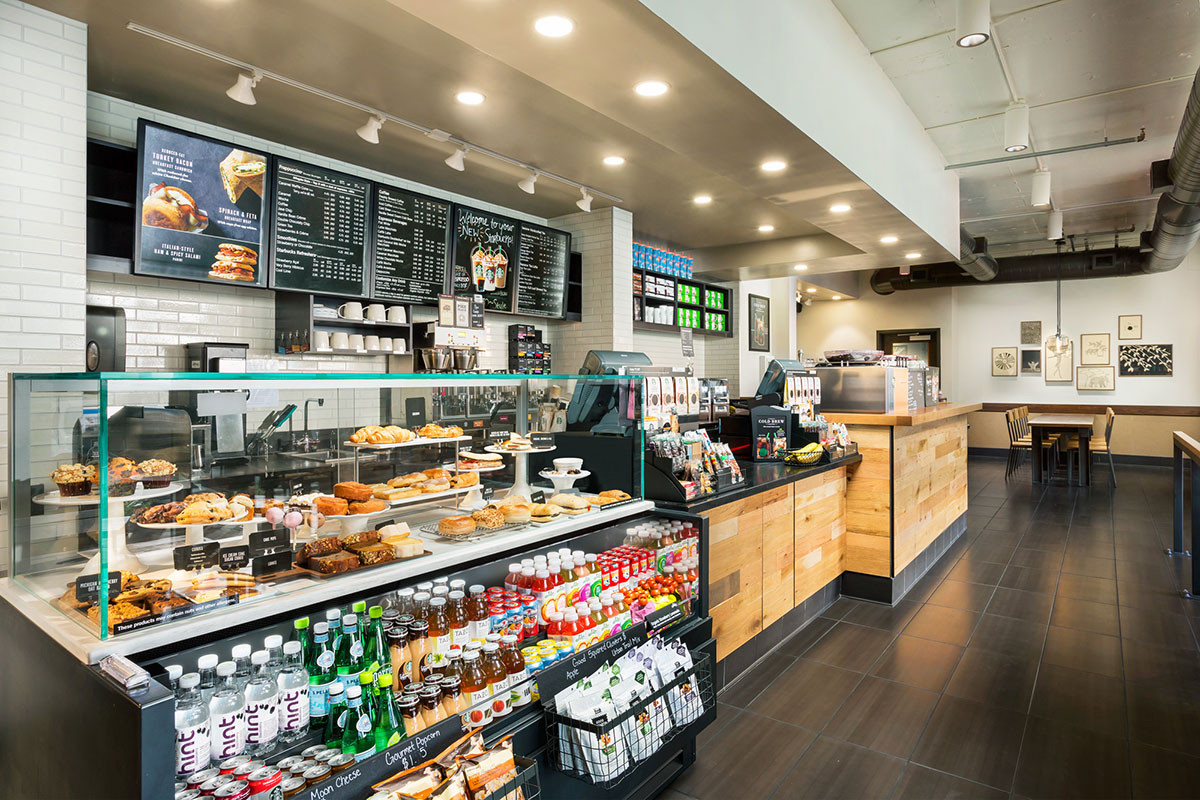 Hours:
Monday | 6:30am - 7pm
Tuesday | 6:30am - 7pm
Wednesday | 6:30am - 7pm
Thursday | 6:30a - 8pm
Friday | 6:30am - 8pm
Saturday | 7am - 8pm
Sunday | 7am - 7pm
Cuban Inspired Walking Map
Just 90 miles apart, the islands of Key West (originally referred to as Cayo Hueso) and Cuba have been closely linked, both culturally and economically, for nearly two centuries, when the island began welcoming its Cuban neighbors in the 19th century. Enlivened by the vibrant Cuban heritage, Key West began to experience Cuban craft and customs, including a cigar boom, making the island the cigar manufacturing capital of the world by the mid- to late-1800's.

Take a self-guided tour of Key West's vibrant Cuban history.

VIEW WALKING TOUR
Complimentary shuttle service is provided daily to transport our guests to and from Old Town at regular increments. Please review the shuttle schedule to plan your trip.

3820 North Roosevelt Blvd
Key West, FL 33040 USA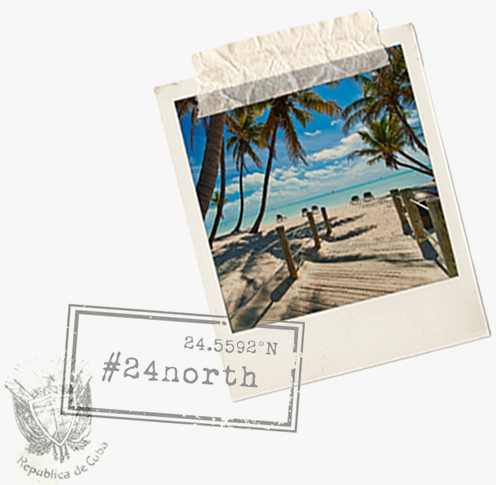 Check-in time:16:00 hours / 4:00 pm Check-out time:11:00 hours / 11:00 am
24° 34' 16.8" N81° 45' 18.6" W

Location
exploring key west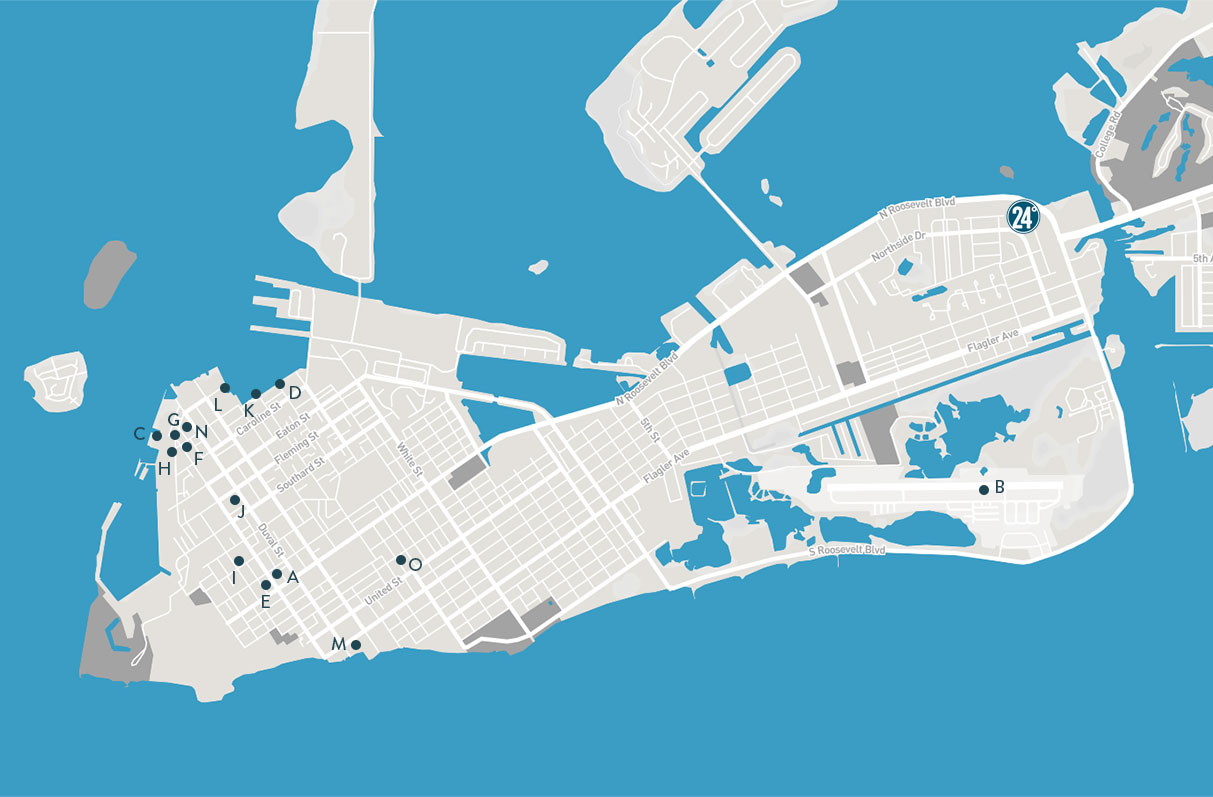 in driving distance
A The Ernest Hemingway Home and Museum 12 mins. B Key West International Airport 5 min. C Key West Aquarium 15 min. D Turtle Kraals Restaurant & Bar 10 min. E Key West Lighthouse 12 min. F Audubon House & Tropical Gardens 13 min. G Key West Shipwreck Museum 15 min. H Key West Museum of Art & History 14 min. I Blue Heaven 14 min. J Margaritaville 13 min K Schooner Wharf Bar 11 min. L A&B Lobster House 13 min. M Southernmost Beach Cafe 12 min. N Hogs Breath Saloon 14 min. O El Siboney Restuarant 10 min.
adventure
playgroundfor all