Key West Golf Club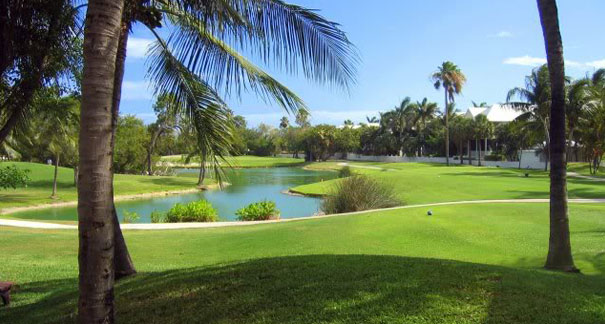 At the entrance to the island of Key West, the unique Key West Golf Club's 18 holes encompass over 200 acres of beautiful Florida Keys foliage and wildlife.
Key West Golf Club Golf legend REES JONES masterfully designed the Key West Golf Course, an 18 hole, 6,500 yard course to be a challenge to players of all abilities.
Come meet all the exciting challenges of the Key West Golf Course, including the infamous "Mangrove Hole" (143 yards, par 3 that is played completely over a field of thickly intertwined tropical mangroves).
Located in the heart of Key West, Florida the Key West Golf Club is the only Caribbean golf course in the United States. Key West offers enjoyment and activities to all ages including award wining restaurants, nightlife, diving, fishing and many other activities.
At the "Gateway to the Caribbean," we invite you to come and experience the exhilaration of playing a round at our beautiful tropical course.