Complimentary shuttle service is provided daily to transport our guests to and from Old Town at regular increments. Please review the shuttle schedule to plan your trip.
THE HEART OF THE CONCH REPUBLIC
Not that the Conch Republic is fond of an "official" anything, but few Conchs will debate Old Town's reputation as downtown Key West. This is where you'll find Key West's most talked-about spots, restaurants, and bars, as well as the infamous Duval Street, a.k.a the Conch Republic's "unofficial" meeting point.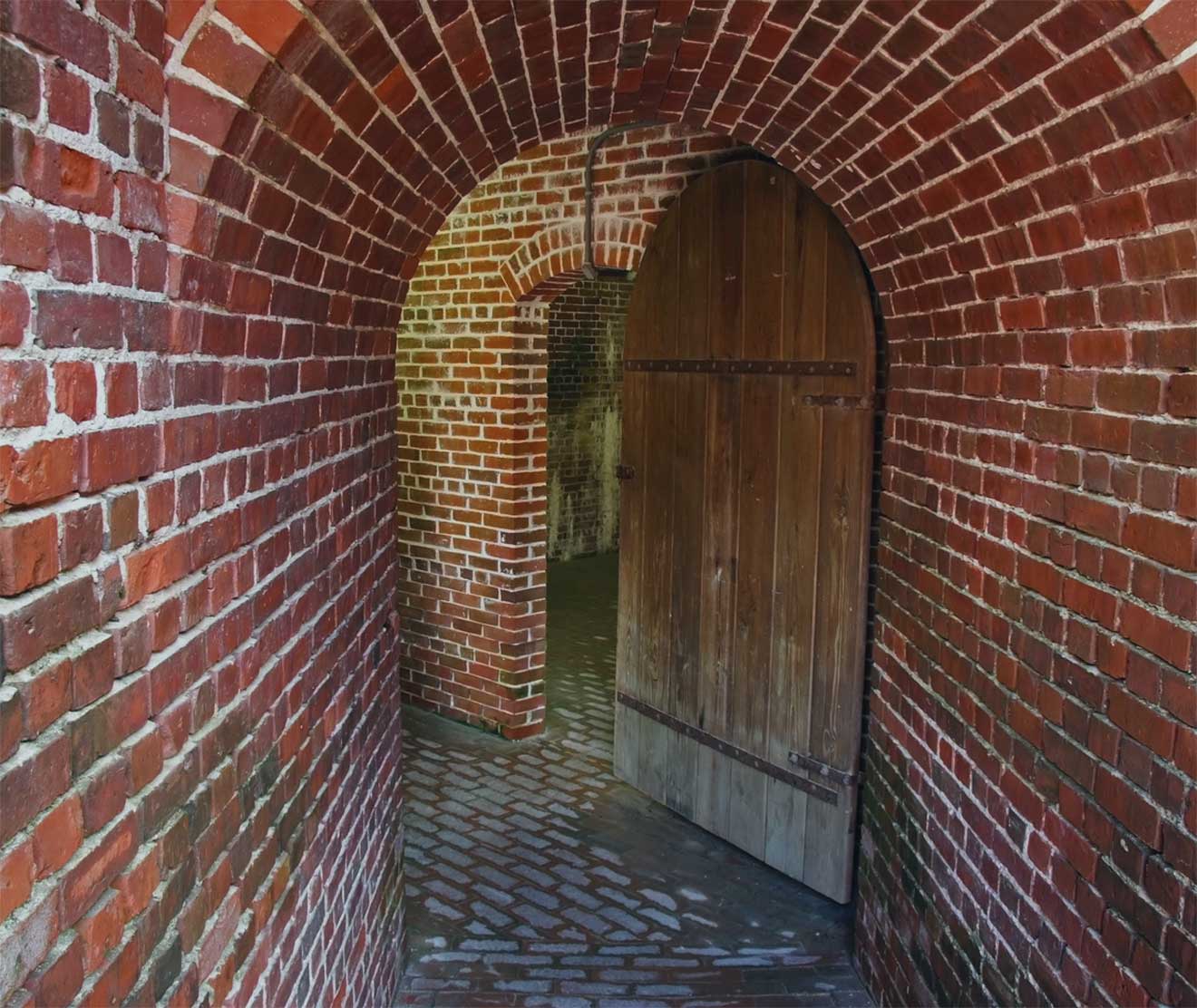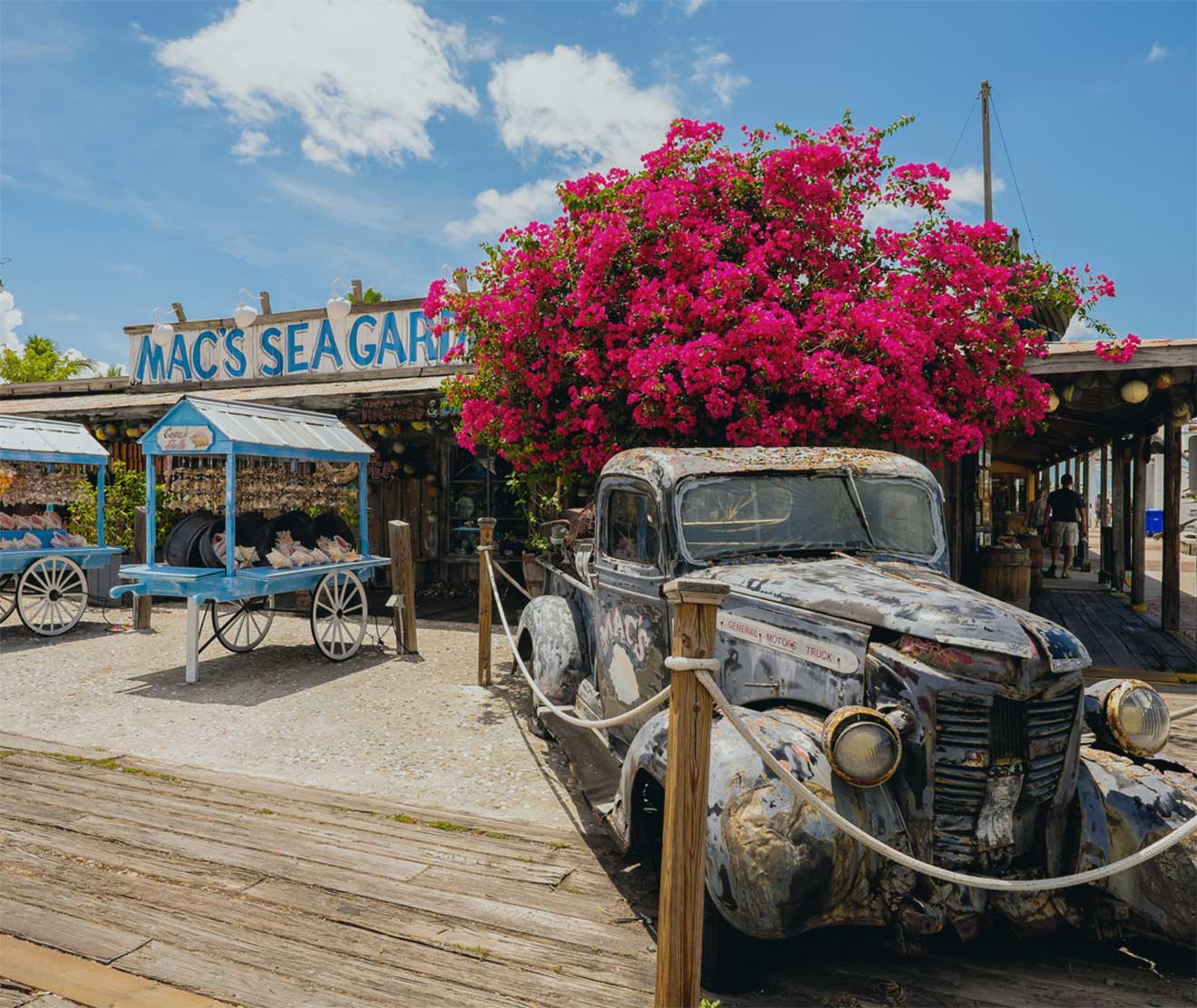 Although Old Town is often synonymous with Duval Street, there's much more to Key West's historic district than its main thoroughfare. Whether you're interested in learning about the island's rich wrecking history, Key West's Cuban background, or simply can't live without seeing the famous sunset at Old Town, you'll find plenty to keep you entertained in Old Town.
Schedule available at the front desk.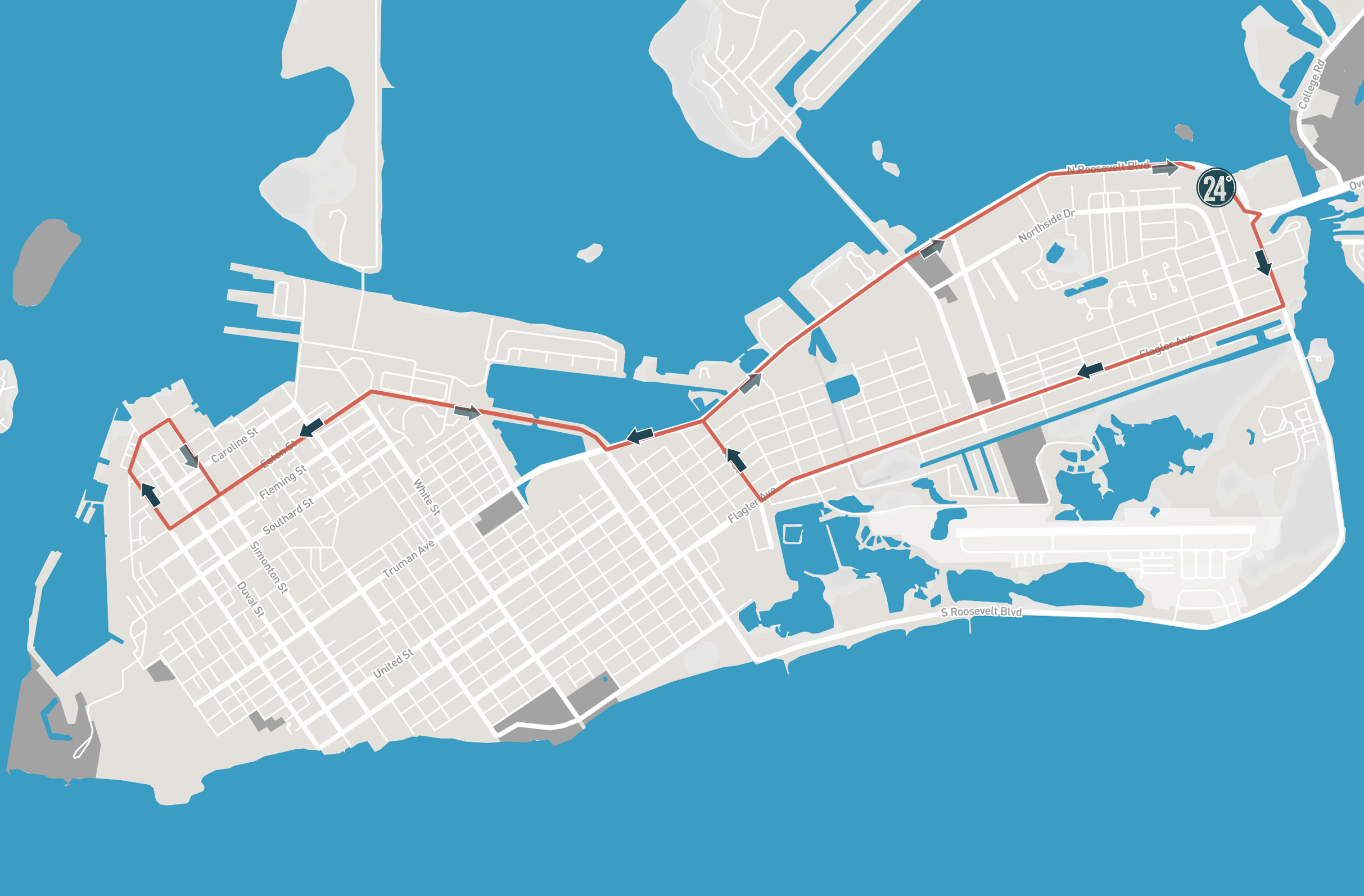 1. Start at 24 North 2. Additional Hotel Pickup 3. Right on N Roosevelt 4. Continue on S Roosevelt 5. Right on Flagler 6. Right on 5th Street 7. Left on N Roosevelt (US 1. 8. Right on Palm 9. Merge/Left on Eaton 10. Right on Whitehead 11. Merge/Right on Front 12. Drop off at Old Town13. Continue on Front 14. Right on Simonton 15. Left on Eaton 16. Merge Palm 17. Left on N Roosevelt 18. 24 North