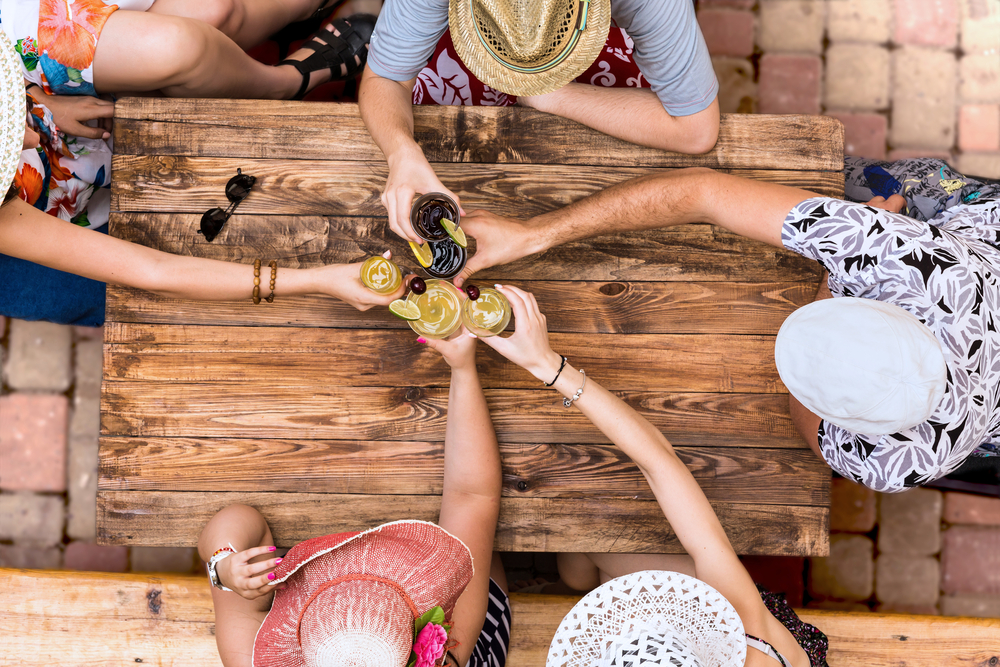 Frozens - Flying Monkeys Saloon at Fogarty's
227 Duval Street
Key West, Florida 33040
Phone: 305-294-7525
When it's hot you need a cold beverage. When you're in Key West, you need a cold, alcoholic beverage. Enter the Flying Monkeys Saloon at Fogarty's. The Monkey Bar, as its affectionately known, has over 20 different frozen drinks to choose from. Pick from classics such as margaritas, piña coladas and strawberry daiquiris or try something stronger like the Ruby Roo, made with fresh raspberries, Bacardi 151 and bourbon. They also do frozens with ice cream. Try the Banana Breeze with vodka, vanilla ice cream and bananas. All frozen drinks come in a souvenir, to-go cup; but get the squeeze bottle or the jumbo size, and you'll get a discount on the refill.
Rum Runners - Island Dogs
505 Front Street
Key West, Florida 33040
Phone: 305-509-7136
You can't go to Island Dogs and not drink – the set-up pretty much compels you. While the establishment does serve a full menu, Island Dogs' wrap-around bar, signature cocktails, live music and patio were made for drinking. Go for the Rum Runner, a Key West staple, that's done particularly well by the bartenders at Island Dogs. Made with dark rum, light rum, blackberry brandy, banana liquor, orange juice and pineapple juice, it will definitely help get the party started. And as Island Dogs says, "Come as you are." There's no judgment here.
Martinis – Virgilio's
524 Duval Street
Key West, Florida 33040
Phone: 305-296-1075
Virgilio's is a hidden gem in Key West, well-known by locals for their $5 Martini Mondays that go late into the night. Yet even when it's not Monday, Virgilio's is a local favorite for their array of martinis, live music and dancing. And because it is part of the neighboring restaurant La Trattoria, you can order food from their kitchen or from Virgilio's own late night menu. Although Virgilio's is part of La Tratttoria, the entrance is around the corner on Applerouth Lane. Don't make the mistake of entering the restaurant looking for the bar.
Craft Beer - The Porch
429 Caroline Street
Key West, Florida 33040
Phone: 305-517-6358
Although it's located in the middle of Key West's tourist district, The Porch is a refreshing alternative to many of the crowded spots on Duval. Tucked away on a side street, The Porch serves a plethora of craft beers and specialty wines, including (good) champagne. With 18 beers on draft, more than 50 in the bottle, and 12 wines by the glass, the decision becomes less about finding something you like, and more about picking just one. And while the bar's "porch" is nice, the courtyard is the place to sit. With great lighting, good music and fresh sea air, The Porch's young and free vibe really comes to life. Open late until 4 am.
---
---
---
---
Share your opinion on this article
Special Offers
View Special