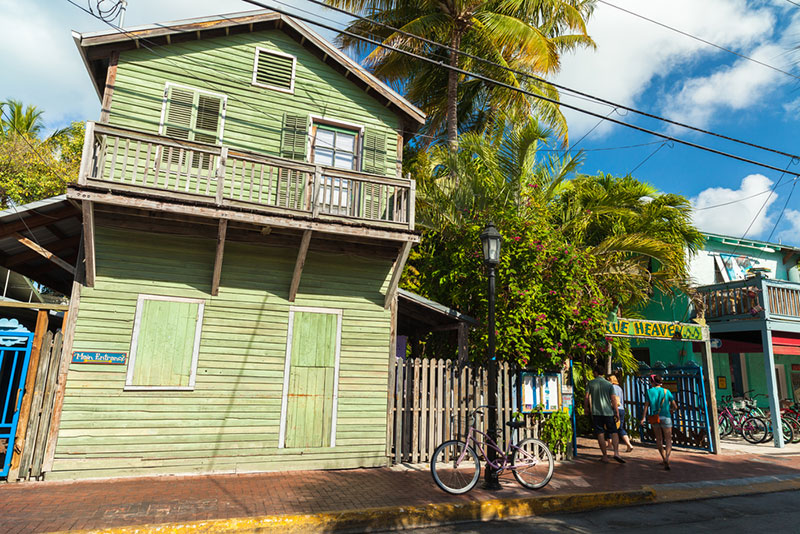 As part of our ongoing series, 24 Things to Do in Key West, here are four places that you cannot miss during your stay on the island.
Cuban Coffee Queen
284 Margaret Street
Key West, Florida 33040
This coffee stand is a Key West staple. Situated on the boardwalk, Cuban Coffee Queen serves up some of the best coffee on the island. While you can hardly go wrong with any of the Cuban Coffee Queen's concoctions, we especially like the café con leche or the Bucci, a shot of Cuban espresso. However, Cuban Coffee Queen also makes great – and big -- sandwiches. Grab one to share and stroll down the boardwalk.
Hogfish Bar and Grill
6810 Front Street
Stock Island, Florida 33040
Hogfish sets a high bar for some of the freshest seafood in the area. Not only does Hogfish pride itself on its local fish caught daily, they also boast some of the strongest drinks in Key West, i.e. "the way the Florida Keys used to be." Located on the neighboring Stock Island, Hogfish is far from any of the touristy joints of Key West proper. But don't worry -- it's not that far, clocking in at a 10-minute drive from 24 North Hotel. Order the fish tacos. They're our favorite.
Blue Heaven
729 Thomas Street
Key West, Florida 33040
This quintessential Key West restaurant whips up some of the best key lime pie on the island – and piles it mile-high on top of a graham cracker crust. However, the pie isn't the only draw for hungry tourists, it's got something for history buffs, too. In fact, the Blue Heaven building used to host cock fights and Friday night boxing matches refereed by Ernest Hemingway. These days the roosters just roam around the backyard dining area and mingle with the cats.
Latitudes
245 Front Street
Key West, Florida 33040
Hands down, there's no better place to watch the sunset in Key West than at Latitudes. Aptly located on Sunset Key, Latitudes is a short ferry ride from the main island. This upscale restaurant serves a seasonal menu with a tropical flair, yet no matter the season you can count on fresh, local fish and a variety of island ingredients. Make sure to make a reservation in advance, or Latitudes won't seat you.
---
---
---
---
Share your opinion on this article
Special Offers
View Special