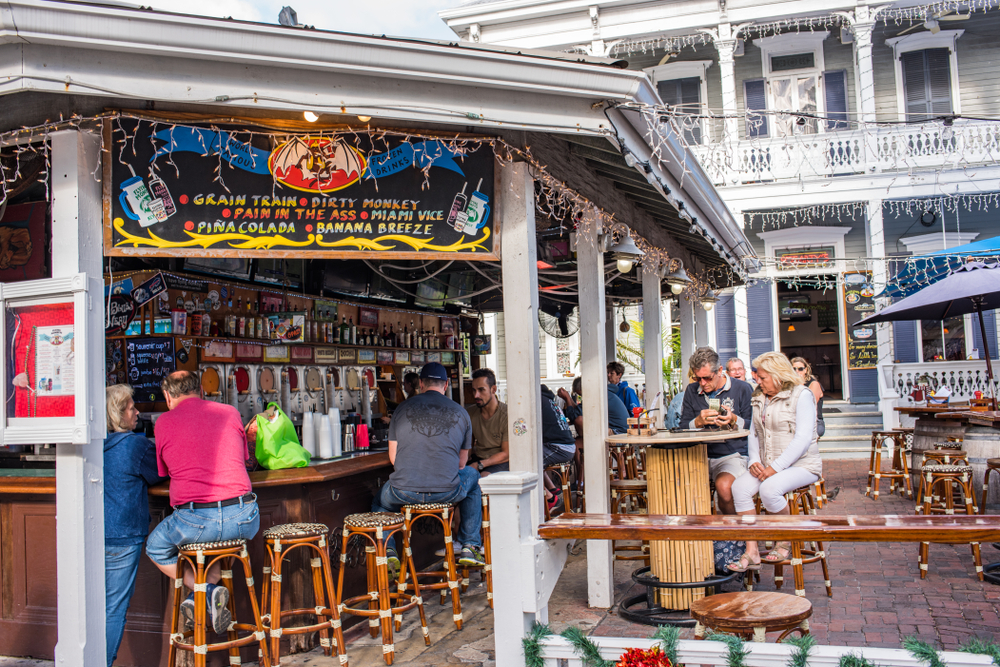 Old Town's Duval Street is a historic strip of debauchery and fun. Looking for a good mix of places to grab a drink? Here at 24 North we've narrowed down a variety of places to check out, from dives to drag bars.
Get your frozen drink on at Flying Monkeys to beat the Key West heat. Flying Monkeys is a super fun bar to grab a drink during the day. Located right in the middle of the action of Duval Street, it's only customary to stop by for a (very) cold one. 227 Duval Street
There's no shortage of rums at The Rum Bar. This casual spot isn't as large as other bars on Duval Street and its outdoor seats on the patio are the best for people watching. The Rum Bar specializes in cocktails. Go for the Pain Killer, a tasty mix of rum, cream of coconut and pineapple that works well as hair of the dog. 1117 Duval Street
A Key West institution, tradition and island staple. Sloppy Joe's (officially) opened the day Prohibition was repealed by boat captain "Sloppy" Joe Russell. Sloppy Joe's bar is a Duval Street must. It's always busy, efficiently managed and teeming with energy. Stop by for food and a drink in Hemingway's preferred stop. 201 Duval Street
Nowhere brings a party like 801 Bourbon. Nightly drag shows, great drink specials and a mixed crowd makes for a magical night out on Duval Street. Check out the World Famous 801 Girls perform and put your dancing shoes on. 801 Duval Street
No, the Parrot isn't on Duval Street, but this dive bar is a Key West institution. Originally opened as a grocery store in 1890, it saw Cuban and Bahamian transplants that often would hang out and play music in the back room. Today it's a place for everybody with live music, open til 4 a.m. If you're looking for a real Key West dive bar, grab a drink at the Green Parrot. 601 Whitehead Street
With all the bigger-than-life bars and activities in Key West, it's only customary to visit the smallest bar in Key West. This 72-square foot watering hole lives up to its name. Rumor has it that they have the best rum runners on the island. Order at the tiny bar and enjoy your rum runner outside and people watch -- there's almost always something to see. 124 Duval Street
--
Planning a stay in Key West? Check out deals at 24 North Hotel.
---
---
---
---
Share your opinion on this article
Special Offers
View Special