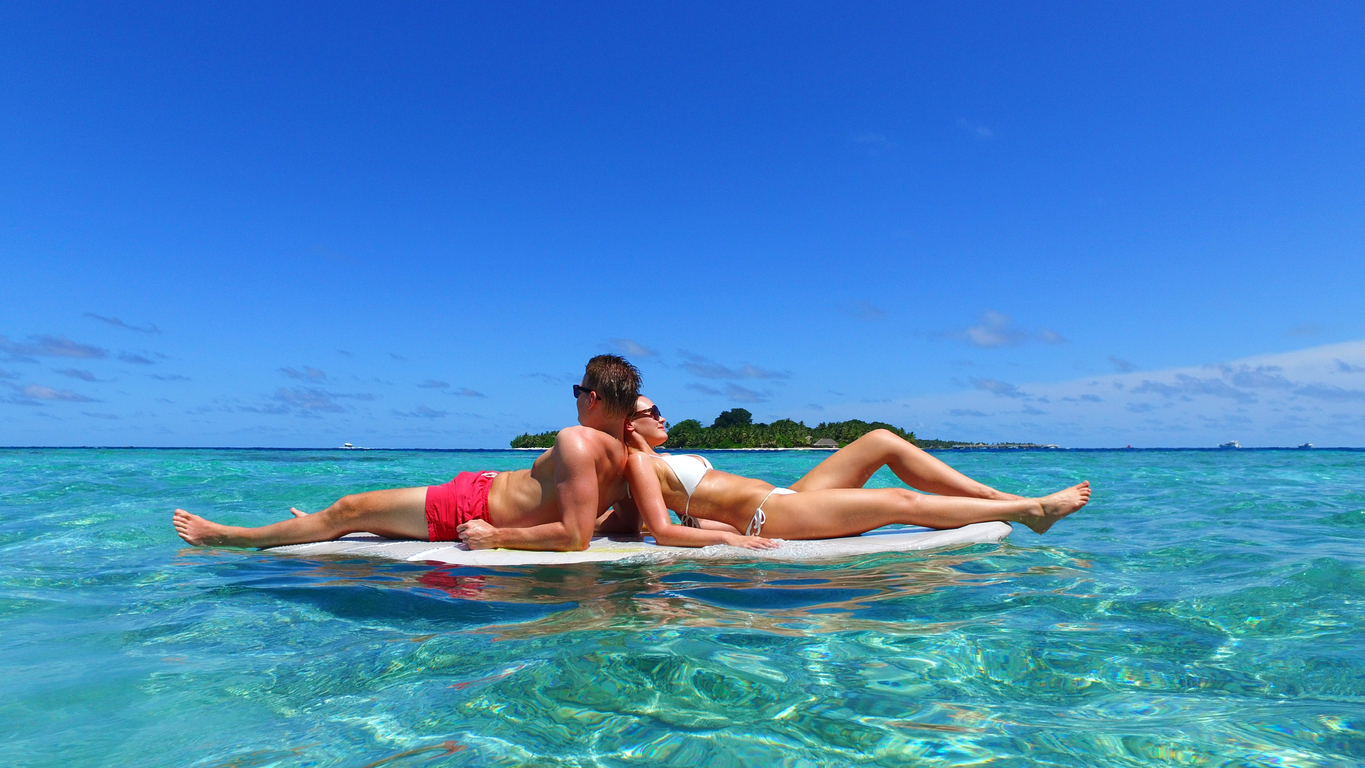 Have you ever wondered why the Florida Keys are called "keys"? Simply enough, the term was derived from "cayo," the Spanish word for "little island." Since the Spanish arrived, the name (or a variation thereof) has stuck.
Roughly 1,700 small islands make up the Florida Keys, most of which are uninhabited by humans. Oftentimes, sandbars form near these little islands, offering an impromptu beach of sorts. It's a local pastime to take a boat trip to surrounding island sandbars, drop anchor, and relax.
It's an especially easy family or group outing because everyone can take it at their own pace. You can float the afternoon away near the boat, sunbathe on deck, play in the water, or snorkel.
All you need is a designated captain and boat to enjoy a day out on the water.
If you left your boat at home, it's no problem. Fun in the Sun charter boat rentals offer private, captained rentals from 2.5 to 6 hours which you can tailor to your liking (pontoon boat also available). If you're an experienced boater, you can rent a boat for a half- or full-day. See details. Fun in the Sun also rents out snorkeling equipment and fishing gear, as well as tools to catch lobster.
Take Me There Charters is another popular option for a private charter that is accommodating to guest's needs, whether you want to explore surrounding Keys or drop anchor at a sandbar. Book your captained charter and explore the surrounding waters with an expert. Call Take Me There Charters at 305-393-6094.
Remember: Leave your favorite sunglasses at the hotel (per sandbar etiquette via Keys Weekly), pack sunscreen and snacks, stay hydrated, and have fun!
--
Traveling to Key West without car? Check out specials at 24 North - we offer continuous shuttle service into town and much more.
---
---
---
---
Share your opinion on this article
Special Offers
View Special