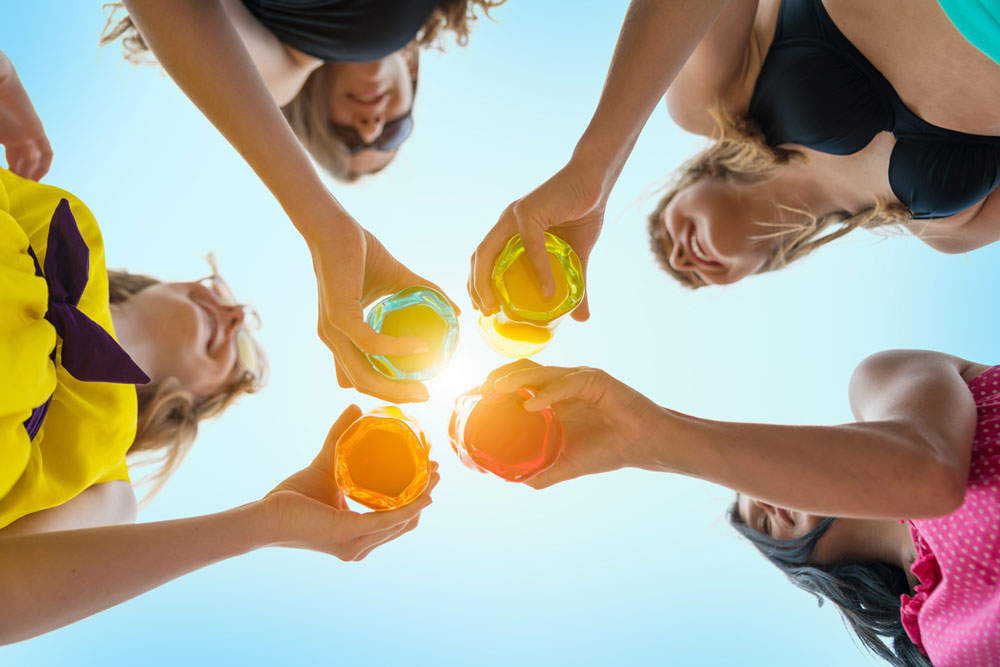 Any day is a good day for a glass of wine, especially when combining the relaxed, island-feel of the Conch Republic and its top-notch dining options. Key West is an unrivaled paradise for foodies and wine lovers, and 24 North put together a list of the best wine bars in town that are sure to surpass your expectations.
810 Duval St., Key West
A classy wine bar with a patio and an extensive international wine list, Vinos on Duval is the choice to people-watch with friends. The quaint and cozy decor creates a chilled atmosphere that's perfect to linger over a glass of wine paired with appetizers, cheese trays or desserts.
915 Duval St., Key West
If splurging on food and wine is your thing, this restaurant & wine bar is right down your alley. Set in a Victorian house, downstairs you will find the Nine One Five restaurant serving highly rated world cuisine. Head upstairs to Point5 wine lounge and tapas bar to indulge in the extensive drinks menu, ranging from craft cocktails and beers to any wine you can imagine.
1107 Duval St., Key West
Another Duval Street favorite! The welcoming and relaxed atmosphere of Grand Vin is in sync with Key West. Make sure you get a table on the porch – sit back and watch the world go by. The cheese platters, wine tastings and local vibe will make you want to come back again and again.
300 Petronia St #2, Key West
A taste of France just a stone's throw from Cuba is only possible in Key West. ViV Wine & Cheese Bar is a staple for those looking to take their wine experience to the next level while enjoying a genuine European ambiance. The classic French wine bar is the ideal spot to try hard-to-find wines paired with excellent cheese, charcuterie, tartines and homemade French bread.
416 Appelrouth Lane, Key West
This fun and eclectic restaurant & bar combines delectable dishes with an ever-changing wine list. Bring your own fish and be ready to be wowed by the end result. If you are in the mood to mix drinks, their specialty cocktails and beers offer great alternatives. Calling all Happy-Hour-goers – don't miss the Bacon Happy Hour and, to top it all off, roll the dice to get the price of your drink!
---
---
---
---
Share your opinion on this article
Special Offers
View Special