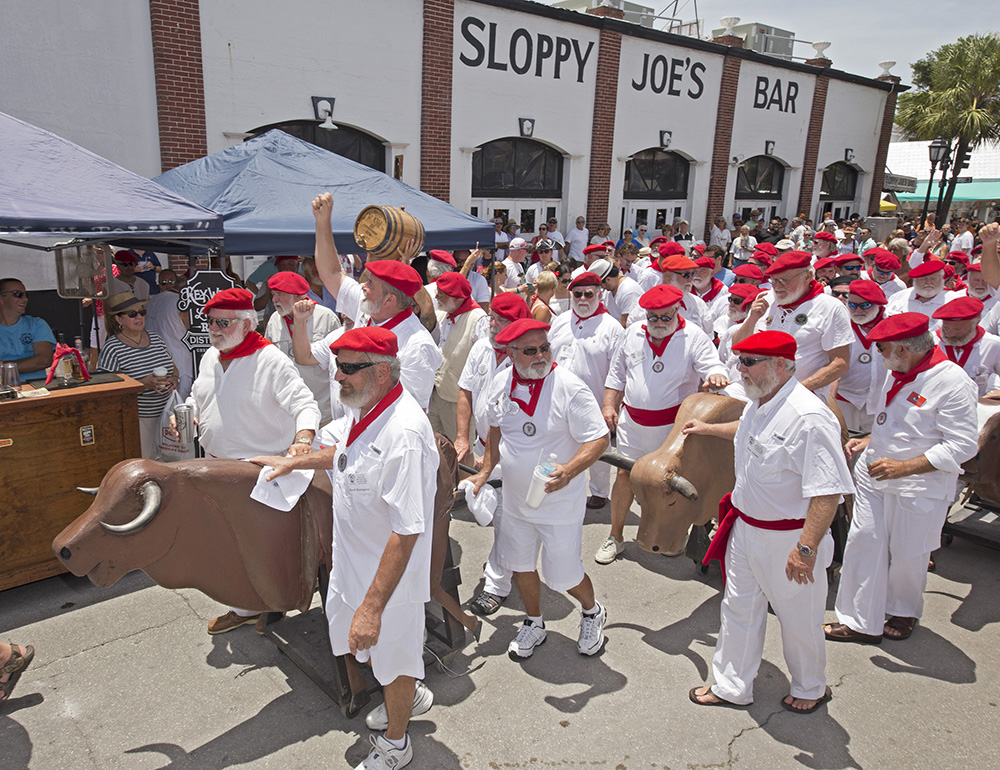 Celebrating the late American author, Key West resident, bar companion and angler, the 38th Annual Hemingway Days will be celebrated this year July 17-22.
While the official schedule hasn't yet been revealed, all the whacky, competitive, interesting and simply fun mainstay events are planned as usual: the Hemingway look-alike contest, running of the bulls, marlin tournament, and more.

Ernest Hemingway found his home-away-from-home in Key West in the 1930s after visiting the island by chance to pick up a car. He and his first wife, Pauline, purchased an old mansion in disrepair at 907 Whitehead Street, which is now the Hemingway Museum and home to many 6-toed cats.
Hosted by Sloppy Joe's, the Papa Look-Alike Contest is a popular event, with three rounds of bearded men contending for the greatest likeness to Papa Hemingway.
The most eye-catching event is the Running of the Bulls, with Papa look-alikes parading through Old Town on makeshift bulls. This annual event is an homage to Hemingway's love of the Fiesta de Fermín in Pamplona, Spain.
All gags aside, the Key West Marlin Tournament is an ode to Hemingway's love for deep-sea fishing. Spanning three days, the biggest catch wins a $50k prize. Check the schedule to see evening weigh-ins and gatherings at the Waterfront Brewery.
Additional museum events, arm wrestling contests and more will be announced in the coming weeks.
Read more about the Ernest Hemingway Home and Museum when booking your trip to Key West.
--
Treat yourself to a trip to Key West. See the best rates for 24 North Hotel.
---
---
---
---
Share your opinion on this article
Special Offers
View Special