Posted on: April 19th , 2018
|
History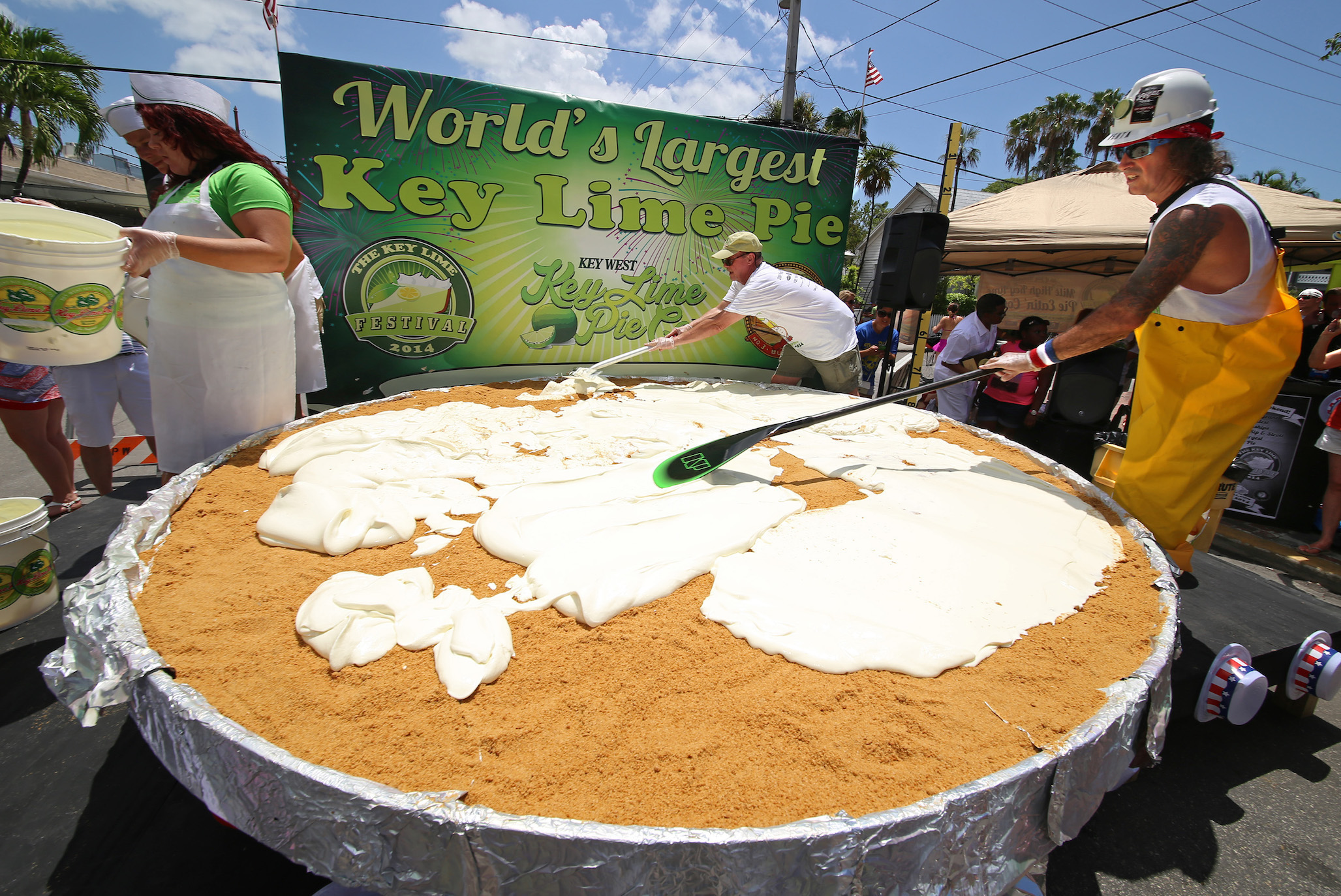 Key West has an eclectic weirdness of its own, celebrated by its locals and visitors with dedicated enthusiasm.
In 24 North's previous Key Weird Series, we've covered Hemingway's 6-toed cats and the story of the real Key West corpse bride. In this installment, we'll look at all the big and small records held by our humble, southernmost island.
1. Biggest Giant Conch… anywhere
New Year's Eve parties in Key West are internationally-recognized, namely Sloppy Joe's Conch Shell Drop on Duval Street. Each year, Sloppy Joe's lowers the giant, handmade conch as revelers welcome the new year. It's like Times Square but oddly Key West. The Conch Island tradition began in 1993 and has been a hit ever since, joining all those on Duval Street to count down in unison.
2. The Smallest Parade in the Universe
That's right -- the smallest parade in the universe is held in Key West during our beloved Fantasy Fest. The mini procession celebrated its third year in 2017, with tiny floats making their way down a tiny Duval Street replica. Guests viewed the event projected on a large screen as it took place in miniature onstage. Don't blink or else you might miss the event's fourth year, set for this year's Fantasy Fest. Book your stay with us in advance!
3. Largest Coral Barrier Reef in North America
All gags aside -- the Florida reef is the only living coral barrier reef in North America, but it ranks third-largest in the world, behind those in Australia and Belize. The reef is located seven miles from Key West and spans 4 miles long. See it for yourself by spending an afternoon snorkeling the coral reef with Sebago Key West.
4. (Former) Record Holder for World's Biggest Key Lime Pie
The title changed in 2018 to folks on Merritt Island, but in 2013-2014, the Conch Republic broke the Guinness World Record for the largest Key lime pie at 8 and 9 feet respectively, feeding 1,500 people in the process. The recipe called for 6,480 key limes, 60 gallons of sweetened condensed milk and 220 lbs of graham crackers, according to the Florida Times Union. The record seceded to an impressive 12-foot pie. Our annual Key Lime Pie fest is set for July … perhaps the Conch Republic can up the ante?
5. Smallest Bar in the Key West
The smallest bar still makes a strong drink! The 72-square foot bar on 124 Duval Street is "nearly the smallest in the word" and serves one of the best rum runners on the island. Its lack of elbow-room inspires customers to enjoy their libels outside. Owners describe the bar as "about the size of a jail cell." It's honestly a great place for people-watching and enjoying a drink.
--
Booking a stay in Key West? Check out specials at 24 North Hotel.
---
---
---
---
Share your opinion on this article
Special Offers
View Special