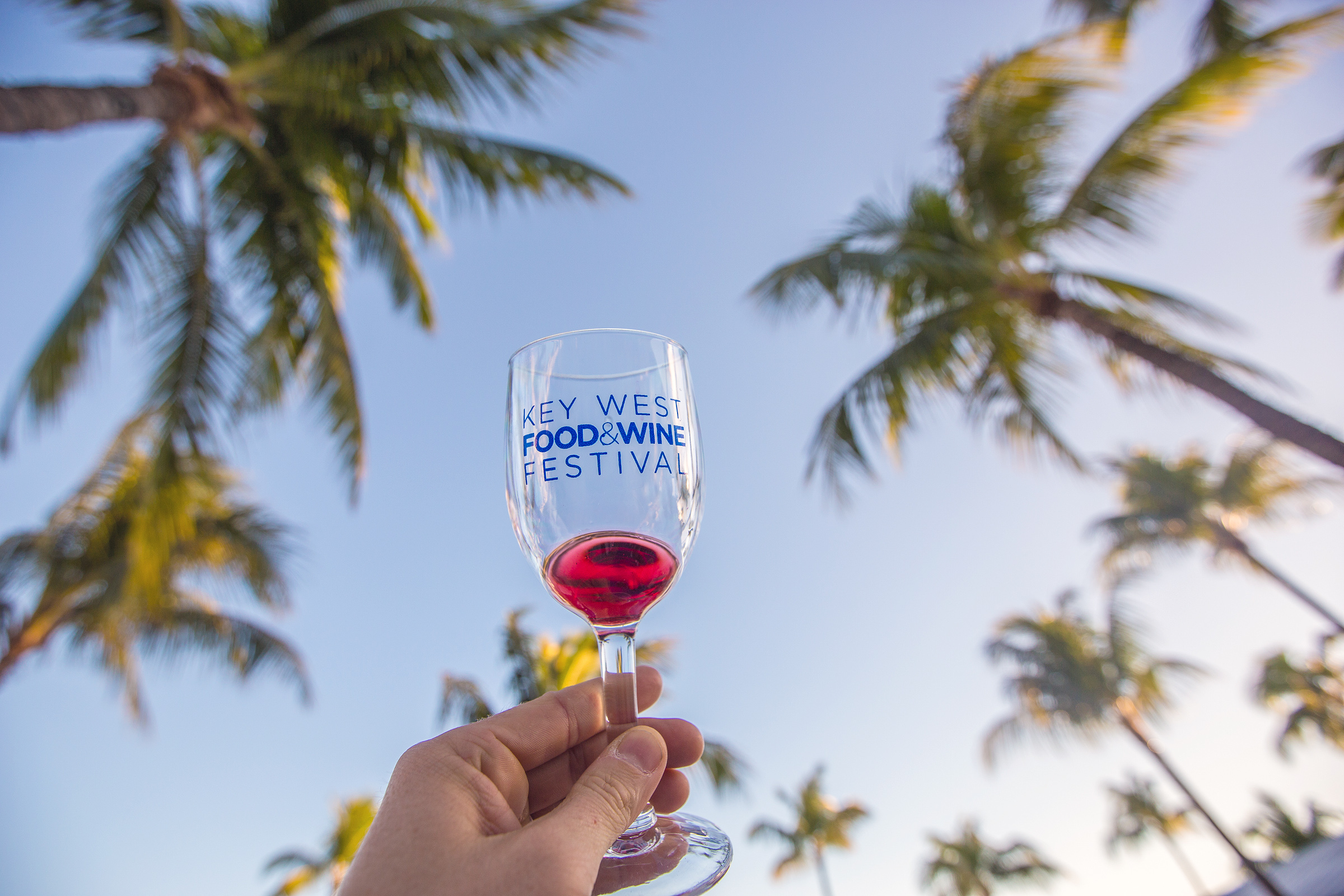 January 25 – 29, 2017
Every January, Key West stuffs itself with some of the best cuisine that south Florida has to offer during the Key West Food & Wine Festival. From tastings and seminars to tours, the festival boasts everything your heart – and stomach – can desire. And this year, we here at 24 North aren't just participating, we're hosting, too.
Mark your calendars for January 28, 2017. From 5-8 p.m., we'll be throwing a Grilled Cheese & Beer Pairing, outside by our gorgeous pool. On the menu are various artisanal sandwiches like Harvarti + Lobster, accompanied by the local Ballast Point Longfin Lager, or a mix of apple, bacon, and brie to go with the Cigar City Jai Alai.
However, if you happen to be in town a day early, on Friday, January 27, 2017, drop in next door at our sister hotel, The Gates, for a pinot tasting benefiting Pawadise Pet Rescue. Not only do you get to soak up as much pinot noir as you'd like, the more you drink, the more you end up donating to a good cause. Every $1 from each pinot sold goes to the foundation – and there will be adoptions available as well.
Now, if you get into town really early, our friends at The Marker are throwing a "Girls Night Out" on Tuesday, January 24. Think of it as the pre-game to Henry Flager's Welcome Party, the annual kick-off commemorating the railroad tycoon behind the Overseas Railroad.
Once we're done hosting, we're hoping to get a spot on one of the walking tours. Not only do you get a guided tour of Old Town, but you get to stop in at the restaurants along the way. This year the "Neighborhood Strolls" go through both Bahama Village and the Historic Seaport. There's also the "Bad Ass Brunch Series" which features both new and classic brunch spots, like the Roof Top Café and Key West newcomer, Blue Macaw, which is rumored to have one of the best Bloody Marys on the island.
For the wine connoisseurs, there are several wine seminars, covering French wines, Rieslings, and Pinot Noirs from around the world. The seminar "The Riesling Revolution" looks especially interesting, as it will cover the current trend in production of dry Rieslings in the United States. For a complete list of the wine seminars and tastings, consult the schedule here.
However, the biggest event by far is the Master Chefs Classic, in which Key West's top chefs compete to create the best appetizers, entrees, and desserts for those in attendance. Space is limited, and the event is popular, so if you're interested, make sure to reserve your space as soon as possible. If you're looking for something more intimate, there's the festival's Winemaker Dinner Series. In this series, winemakers and sommeliers pair their wines with meals specially crafted plates to create exquisite meals and one-of-a-kind experiences.
That said, whether you're a foodie or if you just really like to eat, the Key West Food & Wine Festival is one of the most delicious ways to spend your vacation in Key West. Make sure to pack your flip-flops – they're required!
For a complete list of events, here's the schedule.
---
---
---
---
Share your opinion on this article
Special Offers
View Special