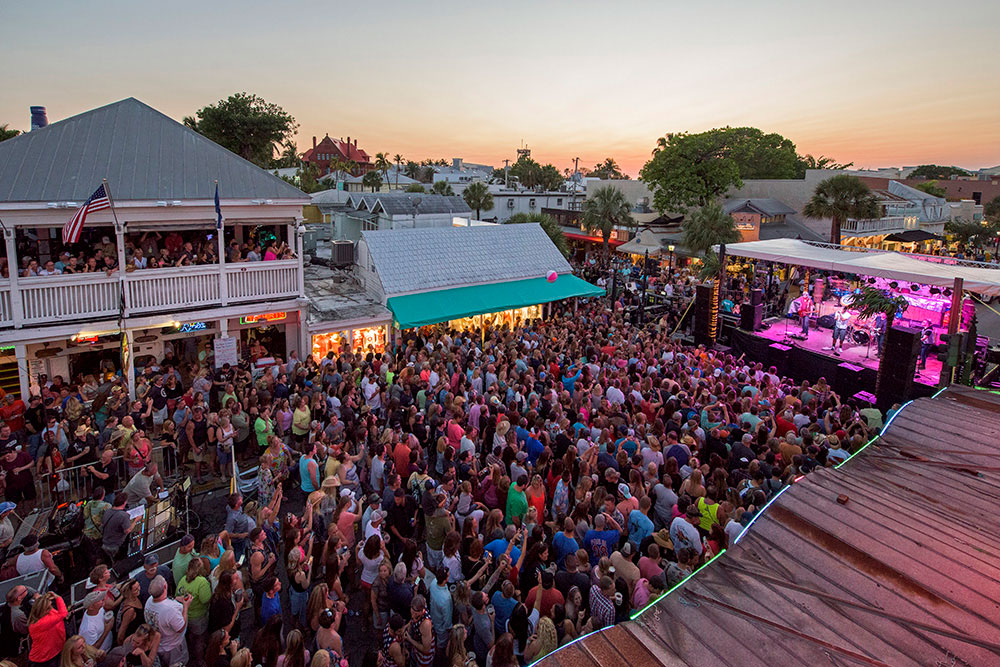 Next month, it's the 22nd annual Key West Songwriters Festival, one of the biggest and most emblematic of the Key West state of mind. Starting May 10, 2017, it's five days and nights of music performed live by the artists that write many of the songs you know and love. Songwriters is their chance get to step out from behind the scenes and play their songs they usually don't get a chance to perform.
Headlining this year are Maren Morris and Old Dominion, as well as Cam, Steve Cropper, and the Dylan Altman Blues Band. But there's also some excellent shows to be seen outside of Old Town. And we at 24 North are hostings some of the festivities. On Sunday, May 14, 2017, we're throwing the 24 North Bloody Mary Party at our poolside restaurant and bar, Toasted Coconut. As is our vibe, we've got some great artists lined-up.
Two of Nashville's most talented songwriters, Aaron Raitiere and Rob Snyder are kicking off the party at 11 a.m. After their set, we've got Elsten Torres and Gustavo Galindo, who both bring that Latin flair we're so fond of. Although you may not know the names, Elsten Torres is a chart-topping songwriter, with success in both the domestic and international markets. And Mexico City native Gustavo Galindo, has been nominated for several Latin Grammys.
If you're up for making a weekend out of it, stop by the Rum Row Pool Party next door at our sister hotel The Gates on Saturday, May 13, 2017 at 1 p.m. Up-and-comer and American Idol star Paul McDonald will be performing.
--
Sounds like something you'd be into? Check our specials and start planning your trip to Key West with 24 North Hotel.
---
---
---
---
Share your opinion on this article