Posted on: December 11th , 2017
|
History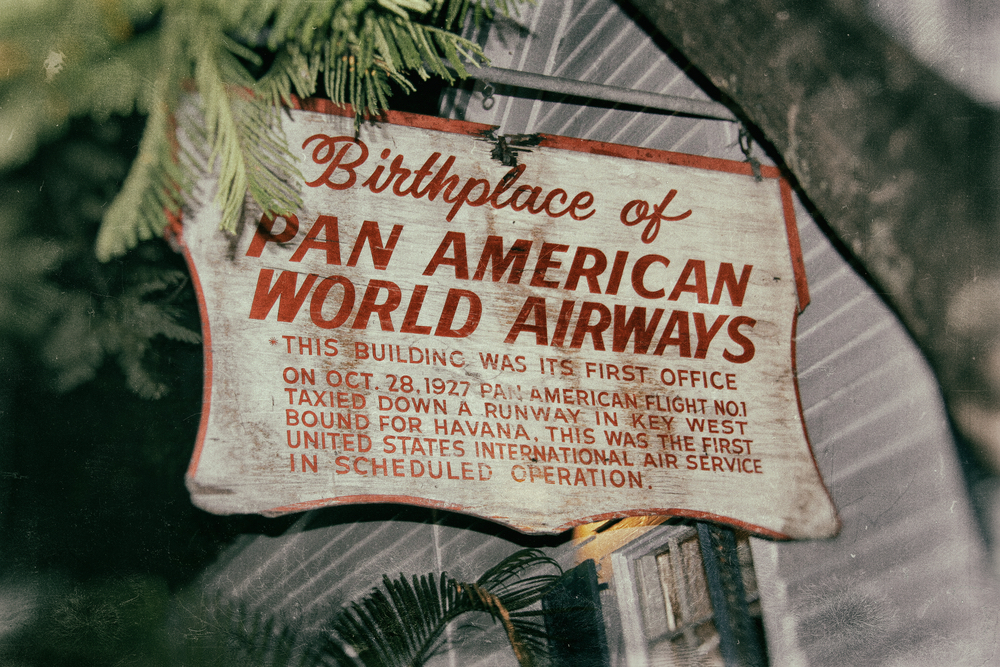 Most Key West history lessons go well with a cold one. In honor of the Conch Republic's colorful, boozy past, we've rounded up some of the peculiar bars on the island that all have a story to tell. Whether you're grabbing a beer in what was formerly a morgue or enjoying a glass of wine in an old turtle cannery, visit these places to enjoy your own pub crawl history lesson.
Formerly the birthplace of Pan American World Airways, this southernmost brewery and restaurant features a treetop terrace, garden dining and three homemade beers on tap. In 1927, the building sold tickets for the first international air service flight out of the U.S. to Cuba. Like the name, the current business recognizes its past, complete with a "crash bar" that has a Sikorsky sea plane plunging through the ceiling. 301 Whitehead Street, Old Town
Turtle Kraals Restaurant & Bar
It's not every day you grab a drink in an old turtle cannery. Turtle Kraals was once the spot for green sea turtles to be processed and canned before being exported as a delicate meat around the world. Today, Turtle Kraals serves breakfast to dinner with notable cocktails, as well as evening turtle races at 7 p.m. 231 Margaret Street, Key West Bight

Captain Tony's was originally opened as an icehouse and city morgue in 1851, and has acted as a cigar factory, gay saloon, and a site to hang pirates from a tree that remains today (you won't miss it). Its patrons include Hemingway, Truman Capote, John Prine and Shel Silverstein, to name a few. Captain Tony, a modern fisherman and former KW mayor, bought the saloon in 1958 and it has been running strong ever since. 421 Greene Street, Old Town
The Green Parrot is a Key West institution. Originally opened as a grocery store in 1890, it saw Cuban and Bahamian transplants that often would hang out and play music in the back room. During the Great Depression, the grocery store became Brown Derby Bar, visited by submarine sailors stationed at the nearby Navy base. Later it was a place for fishermen; today it's a place for everybody with live music open til 4 a.m. If you're looking for a real Key West biker dive bar, grab a drink at the Green Parrot. 601 Whitehead Street, Old Town
--
Booking a stay with us? Check out our special offers here.
---
---
---
---
Share your opinion on this article
Special Offers
View Special