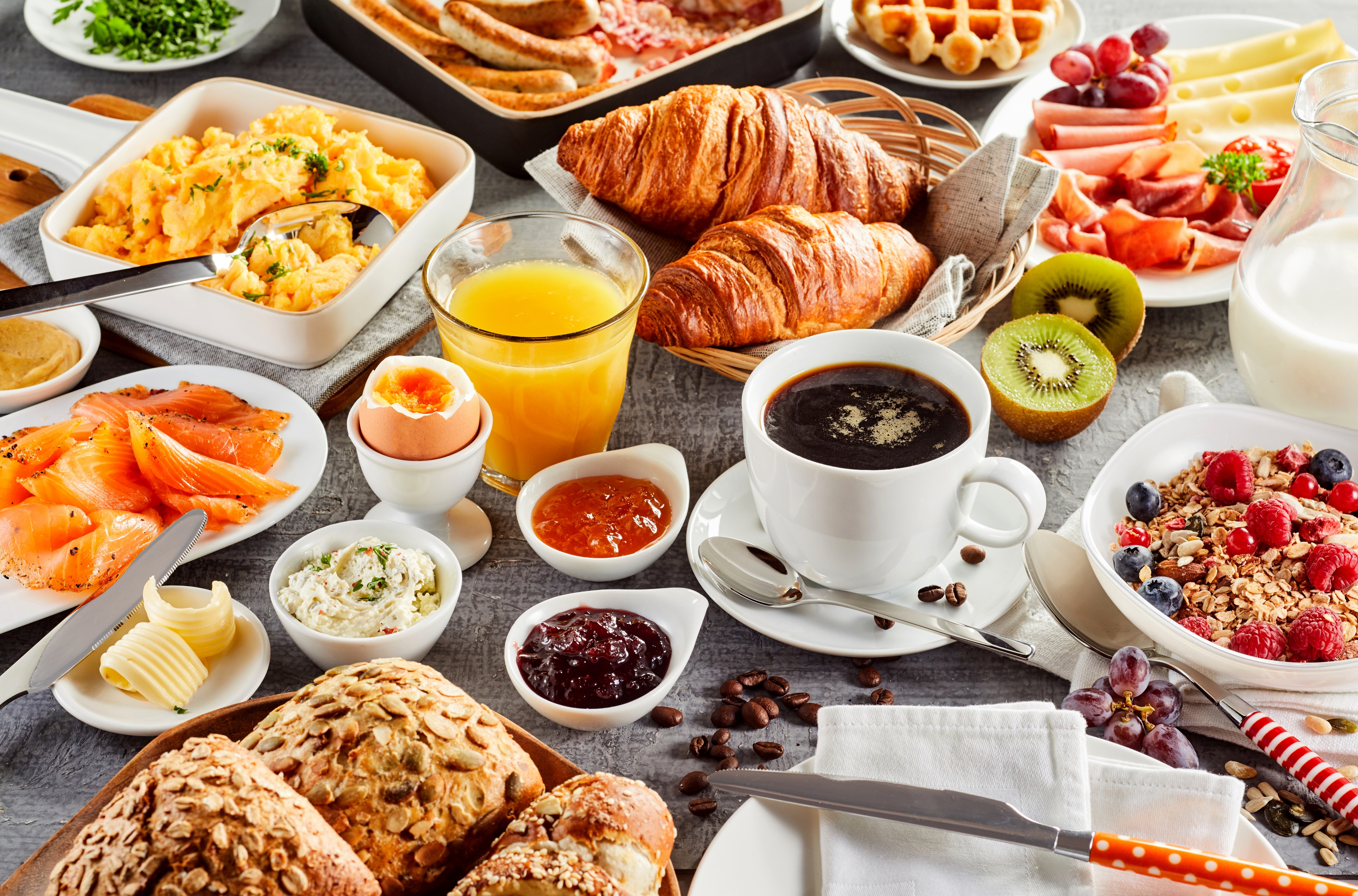 Ready to watch the sunrise over Key West? You might be coming in from a cruise, getting ready to go snorkeling or just enjoying another beautiful morning on the island. Whatever the case, you'll need sustenance. Here are a few places that will gladly cater to your whims during the wee hours of the day.
Cuban Coffee Queen
Start your day off with the best cup of Joe, Cuban-style. Cuban Coffee Queen is funky Key West tradition serving not only great coffee but pressed breakfast sandwiches, breakfast burritos and more items with serious tropical flair. Locals love the iced coffee made with coffee ice cubes, meaning no more watered down coffee. Opens at 6:30 a.m. 284 Margaret St.
Pepe's
Pepe's serves up fresh-squeezed juices and full range of breakfast specialties complemented by house-baked bread and their famous hash. With hearty portions and creative daily specials, the restaurant also has strong coffee and some of the best key lime pie around. Opens at 7:30 a.m. 806 Caroline St.


Sarabeth's
With a garden-like setting, Sarabeth's feeds your sweet tooth with menu items like lemon ricotta pancakes and almond-crusted French toast, as well as homemade jams and fresh juices. Those looking for something savory will find shrimp omelettes, crispy bacon and spiced breakfast potatoes. Opens at 8:00 a.m. Wednesday-Sunday. 530 Simonton St.
Harpoon Harry's
Harry's brings you a friendly vibe and fast service, offering southern favorites like chicken fried steak and eggs and po' boys, as well as pancakes and indulgent specialties including a lobster eggs benedict and a famously spicy bloody mary. Opens at 6:30 a.m. 832 Caroline St.
Blue Heaven
This popular spot's ambiance is as much of a draw as the tasty food, with live music and entertainment. Try the banana pancakes, breakfast sandwich or eggs benedict with a cocktail on the side (even if you had a few too many at last night's happy hour), and walk off your breakfast by doing a little shopping on the same street. Opens at 8:00 a.m. 729 Thomas St.
Goldman's Deli
Enjoy a simpler breakfast at Goldman's, prepared fast and fresh, and served with a smile. Frequented by locals, you'll enjoy a full selection of sandwiches, smoked salmon, corned beef hash and what many call the best bagels on the island.
Mornings on the island are made all the more memorable by these local breakfast hangouts with great food and cocktails. Find out what's open early in Key West and avoid having to look for a place at the last minute. And don't forget that 24 North Hotel has shuttle service to and from Old Town Key West all day long. We can also share our own personal favorite recommendations.
---
---
---
---
Share your opinion on this article
Special Offers
View Special