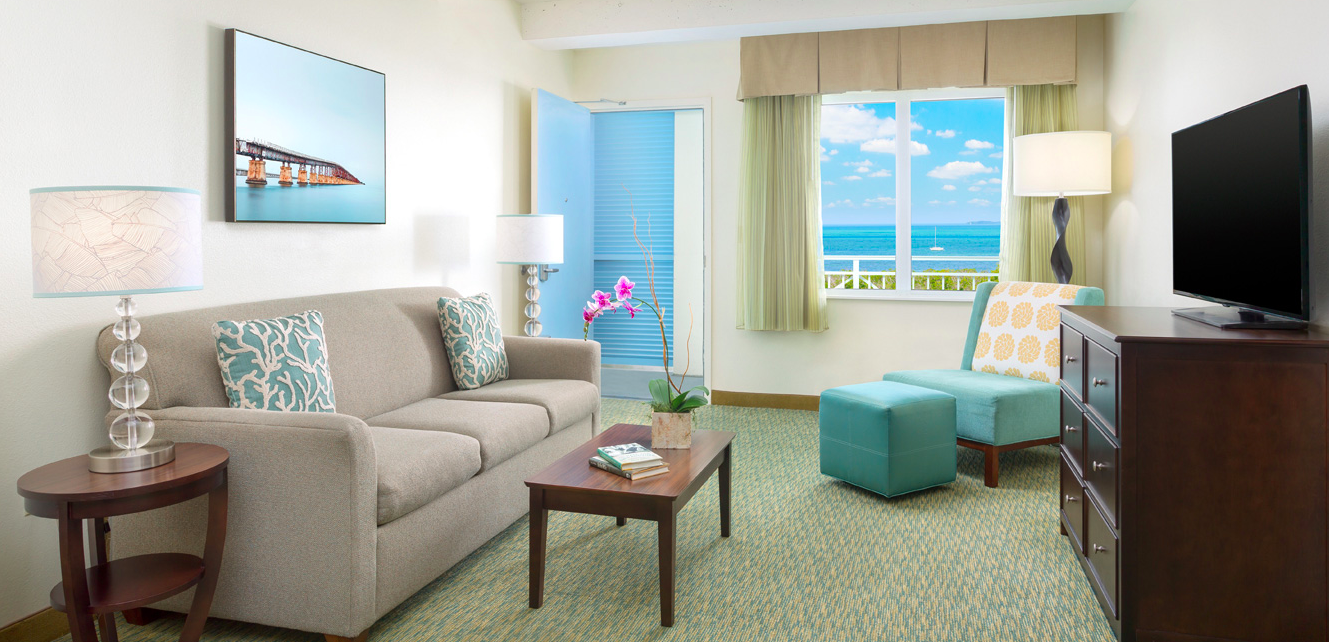 There are endless reasons to make Key West your vacation destination. We have beaches, mangroves, sunsets and sand. Another draw is the history of the island, from 6-toed Hemingway cats to President Truman's Little White House. There's Bahamian and Cuban influence, Spanish history and lots more that makes Key West so unique.
While all the advantages of staying in KW are obvious, we want to list the reasons why choosing 24 North as your place in paradise is the best option. Here's part 3 of the 24 Reasons you should stay at 24 North. (Check out more 24 North perks in part 1 and part 2 of the series).
Room amenities.
24 North Hotel offers standard, pool view, and oceanfront rooms with premium features and in-room amenities. Rooms are equipped with a 48" LCD TV, microwave, refrigerator, oversized lounge chair and ottoman, bath with granite counter tops, and exceptionally comfortable and clean beds. A refrigerator is an absolute-must on this island, and at 24 North you can enjoy cold drinks around the clock.
FL resident discount.
Florida residents can enjoy up to 20% discount at 24 North Hotel with a Florida ID. 24 North also has great deals for those visiting out of state. Seniors, government workers and AAA members all get a piece of the pie too. Check out our special offers to see if they apply.
Sweet suites.
Want more than the essentials in your room? 24 North has you covered. Check out our suite options with ocean or pool views to ensure space and comfort during your stay in Key West.
Events.
At 24 North we like to keep out guests informed of upcoming events going on in Key West. Take a look at our event page to see what's planned during your stay. Likewise, we like to mix it up here on-site. Ask the concierge what events are planned at 24 North or our sister hotel next door, The Gates.
--
Booking a vacation in the Conch Republic? Check out rates at 24 North Hotel.
---
---
---
---
Share your opinion on this article
Special Offers
View Special