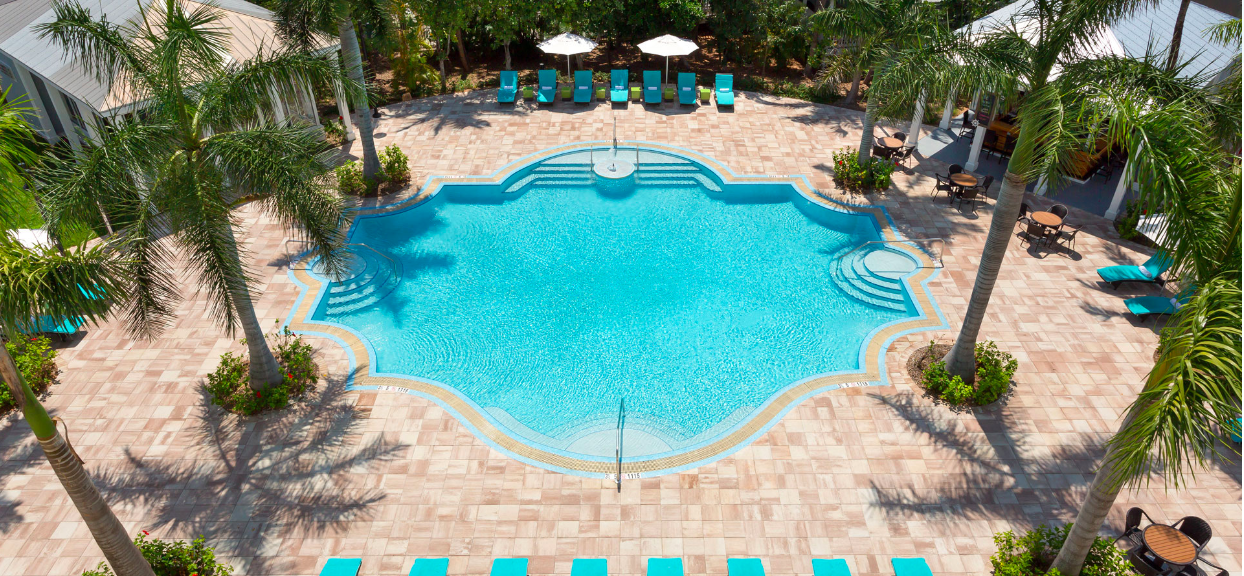 There are endless reasons to make Key West your vacation destination. We have beaches, mangroves, sunsets and sand. Another draw is the history of the island, from 6-toed Hemingway cats to President Truman's Little White House. There's Bahamian and Cuban influence, Spanish history and lots more that makes Key West so unique.
While all the perks of KW are obvious, we want to list the reasons why choosing 24 North as your place in paradise is the best option.
1. The pool.
Mornings or evenings poolside are the essence of relaxation -- with comfortable chairs set up for guests to lounge in the shade or get some sun. Our crystal-clear pool gives you the refreshing dip you need to get in that vacation state of mind.
2. Dine & drink.
The Duval Crawl, beaches and museums are all alluring, but sometimes you just want to relax in your own backyard. At 24 North, you don't have to wander to get the essentials. With Starbucks on site, your morning joe is covered. If you're relaxing poolside, the Toasted Coconut has all your drink needs met, as well as a food. Within steps is The Blind Pig food truck, which is permanently parked at our sister hotel, The Gates. 24 North offers tasty options beyond the typical pizza delivered to your hotel room.
3. Old Town Shuttle.
Taxi rides with trips to Mallory Square start at about $20+, so there's no greater convenience than our Old Town Shuttle. With hourly trips to Mallory Square, you don't have to shell out so much to go out. Want to plan ahead? Check out the Old Town Shuttle schedule here.
4. Fitness Center.
With a fitness center on site, you don't have to worry about breaking your fitness plans while on vacation. Our fitness center has full outside views, top-of-the-line equipment and you can cool off in the pool afterward.
--
Ready to book at 24 North? View our specials, only available here.
---
---
---
---
Share your opinion on this article
Special Offers
View Special