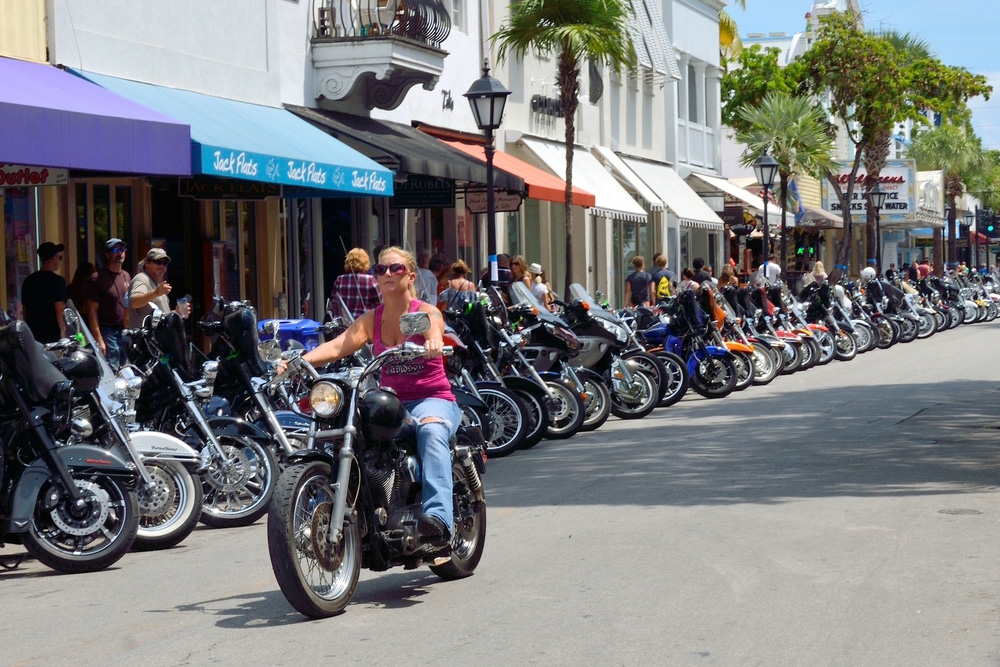 The Miami-Key West motorcycle tour is one that's long and breathtaking, and at the end you definitely need a cold one. Biker bars are part of the fabric of Key West, so here's a few you ought to check out after the long journey to the last island.
This laid-back bar offers waterfront views, live music and ridiculously good food. After a day on the road, this is a nice spot to sit up on the deck and enjoy looking out into the marina. It has full-on dive bar/biker bar vibes; great spot for those traveling by land or sea. Full bar, fair prices. Happy breakfast hour runs 7 a.m. to noon. Yep, you read right.
202 Williams Street
Half Shell Raw Bar is a great place to grab a beer. Happy hour runs 4:30-6:30 with good deals on raw oysters and other small bites. It's an outside place with full bar and picnic tables and no AC -- so it's pretty hot during summer days. Grab a seat at the bar and enjoy a cold one.
231 Margaret Street
This local watering hole has an entire motorcycle hanging from the ceiling, as if to say, "Bikers welcome!" The bar stools are comfortable which is necessary after a long ride, the music's loud and the place has plenty of seats. Make sure you eat before you get to the saloon -- for dinner and lunch fare they offer peanuts. Open til 4 a.m.
512 Greene Street
The Green Parrot bar is a Key West institution.The building was a grocery store back in 1890, and after the Great Depression it became a place for a drink. It's been home to divorce celebrations, tattoo contests and regular old birthday parties. You can't visit Key West and not stop by The Parrot. Open 10 a.m. to 4 a.m.
601 Whitehead Street
--
Ready to book a spot with us? Check out our specials here.
---
---
---
---
Share your opinion on this article
Special Offers
View Special