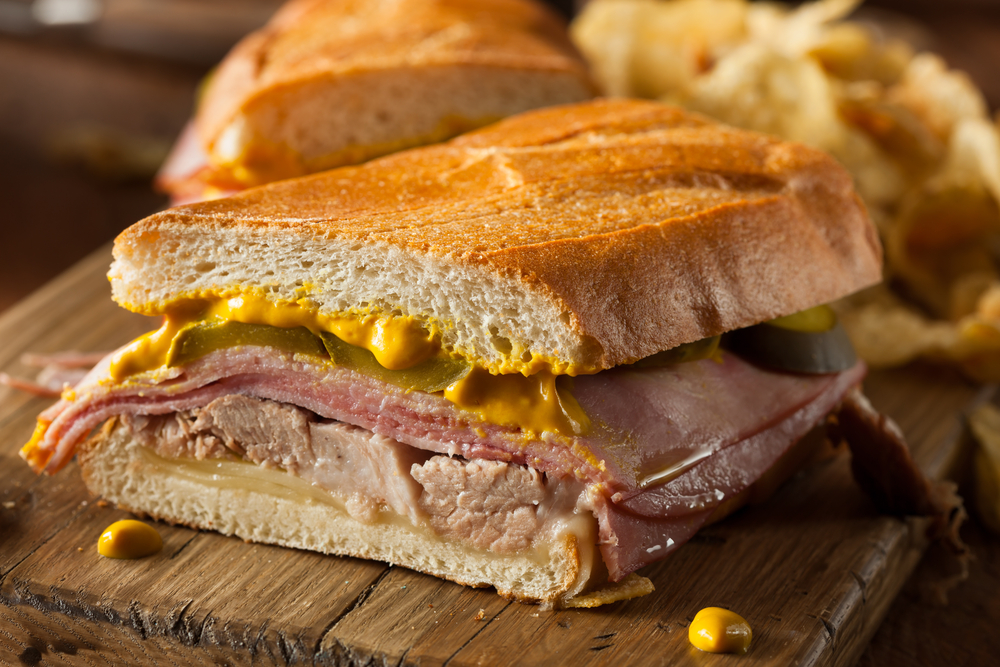 The Cuban Sandwich is a Florida favorite that started as a Cuban take on the typical ham and cheese sandwich in immigrant communities such as Key West, Miami and Tampa. The addition of pulled-pork with the standard ham and swiss is the perfect sandwich, made complete with the zing of pickles and mustard inside warm, pressed Cuban bread.
While in Key West, make sure to designate at least one lunch meal to the Cuban Sandwich, which can be found in delis and Cuban restaurants around the island. Here we've rounded up the top 5 places for a Cuban sandwich across the island.
The take-out window at Sandy's Cafe has seen many a-Cuban sandwich pass through, and that's because they're regarded as the best in town. Sandy's offers Cuban food complete with café con leche 'til midnight weekdays; open 24 hours during the weekend. Order a cuban sandwich with fries at the counter and grab a stool. Cash only. 1110 White Street
If you're looking to experiment with your Cuban sandwich, Frita's is your place. Cuban sandwich varieties include á la Banh Mi, Buffalo-NY style, Muffaletta and a Cuban Reuben, to name a few. Frita's is located just blocks from Duval Street and its creative menu makes for a fun lunch spot. 425 Southard Street
Don't let this casual counter space fool you -- they serve up big flavors in their two Key West locations. Cuban Coffee Queen has the best coffee on the island, and also offers fresh smoothies and a great, pressed Cuban sandwich. The bread is notably good at Cuban Coffee Queen. Check them out at their original location (pick-up only) 284 Margaret Street or at their new spot (dine-in available) at 5 Key Lime Square.
This little spot is located in the back of the Southernmost Deli & Grocery Store and the perfect stop for lunch. The juicy pork makes the Cuban sandwich at Ana's memorable. Order a Cuban with a side of plantains, rice and beans to make the meal complete. 1330 Simonton Street
For Mexican and Cuban fare, Kim's Kuban is top choice. The family eatery offers the Cuban sandwich with all the fixings (pickles, lettuce, tomato, onion, mayonnaise and mustard) and the pork is well-seasoned and prepared. Go with a friend to sample the menu; order a Cuban sandwich and some tacos al pastor and see what's good. 2302 N. Roosevelt Blvd
--
Booking your vacation at the Conch Republic? Check out rates at 24 North Hotel.
---
---
---
---
Share your opinion on this article
Special Offers
View Special