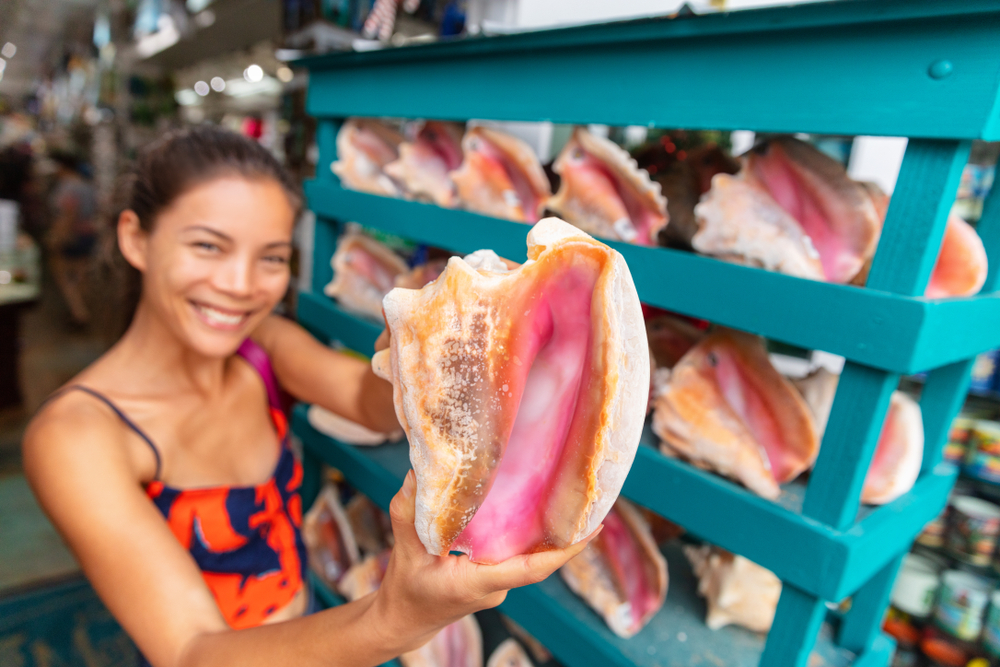 Key West has a definitive Old Florida vibe, hearkening back to roadside attractions, kitschy souvenirs and cotton-candy skies. The island lends itself to great snapshots, reminiscent of yesteryear that make your Instagram feed pop.
Trying to find the iconic wooden signs? In search of the old-school "Welcome to Key West" mural? Here are the 5 best photo ops in Key West and where to find them.
1. Southernmost Buoy
The concrete buoy has been a wildly popular photo attraction in the United States since 1983. It marks the southernmost tip of the continental U.S. and it's located just 90 miles from Havana. The buoy has undergone several facelifts due to its precarious position in times of hurricanes – it most recently had to be re-painted following damage from Hurricane Irma in 2017. Either way, no trip to Key West is complete without a photo with the Southernmost Buoy.
2. Mile Marker Zero
Chances are you won't be the only tourist posing with Mile Marker 0 – it's sort of a rite-of-passage for Key West visitors. Marking the start of the U.S. Route 1, it marks the beginning of the 2,369-mile stretch that runs north to the Canadian border – so pose away! Also swing by the End of the Road gift shop to pick up souvenirs and a mile zero marker of your own.
3. Customary poolside picture
A poolside photo will make your trip to Key West complete. Order a tropical drink from the Toasted Coconut at 24 North Hotel, pull up a lounge chair, soak up the sun and find your best angle.
4. "Greetings from Key West" mural
Nothing says "Key West" like a vintage postcard mural. Best of all, it's located at the renowned Cuban Coffee Queen, the best place for Cuban coffee in Old Town. Order café con leche and the Key Western breakfast sandwich after taking your classic Key West photo. The Cuban Coffee Queen is located at 284 Margaret St.
5. The iconic, wooden directional signs
The iconic, directional signs set on a wooden post is an often-used image to depict Key West. Its beach background accentuates how far you are from the rest of the continental United States, with New York and Chicago over 1,000 miles away. Plan your trip to Fort Zachary to find this photo-favorite – it's located right near the snack shop.
--
Traveling to Key West without car? Check out specials at 24 North - we offer continuous shuttle service into town and much more.
---
---
---
---
Share your opinion on this article
Special Offers
View Special