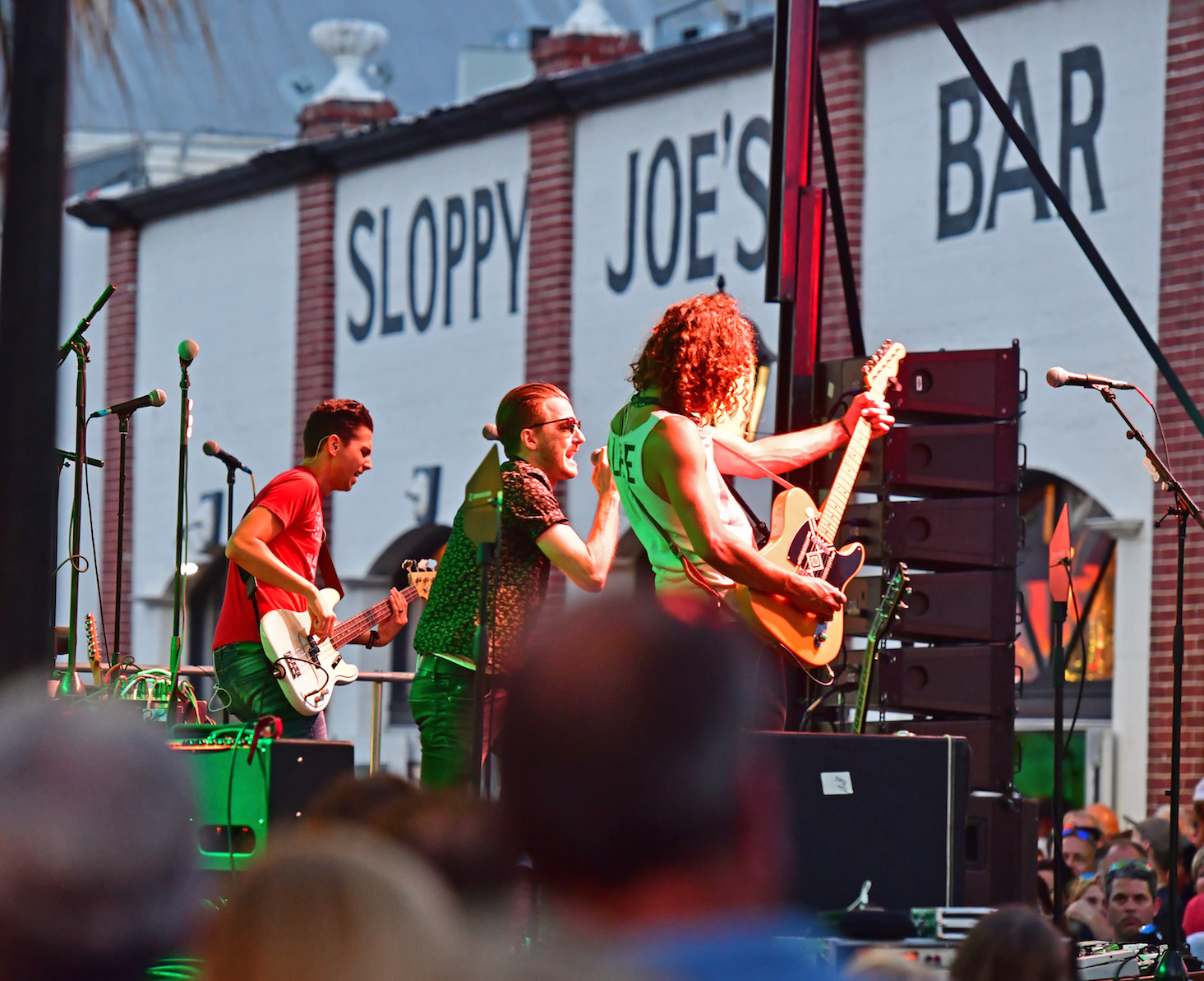 Key West's temperate weather makes outdoor music festivals and concerts a yearlong mainstay on the island. Enjoying the fresh air is always in-season in the Conch Republic, and shows played outdoors or in venues along Duval Street offer something for everyone.
Want to get in on the music? After you've booked your hotel room at the best available rate, check out the most exciting winter and spring tunes in Key West this year.
Air Supply - Jan. 25
Rams Productions is proud to bring the best soft rock of the '80s to 24 North's backyard! Enjoy our special package and book your room just steps away from the Sunset Green Event Lawn, where the veteran duo will play an open-air concert. Get "lost in love" with your favorite hits! Guests are welcome to bring chairs and blankets to get comfortable on the green. Doors open at 6:30 pm, show starts at 8 pm. Buy tickets in advance. VIP packages also available.
Mile 0 Fest - Jan. 29-Feb. 2
Fans of Americana and red dirt music will see the return of the Mile 0 Fest, which made its distinctive and successful debut in Key West last year. Mile 0 Fest books the best musical acts of the genres for four days of live music at the Truman Waterfront Park Amphitheater and venues across Old Town, such as the legendary Sloppy Joe's Saloon. Organizers like to keep shows intimate, so advance ticket purchase is a must. See ticket pricing and what's on the bill on the event website.
Los Lobos - Feb. 14
"Just another band from East LA" will play two shows at the beautifully-renovated Key West Theater this Valentine's Day. Get your dose of Tex-Mex, zydeco, country and blues from Los Lobos, who have been making music together for over 30 years. Book in advance to surprise your special someone – there's not a bad seat in the house! Check out ticket pricing and showtimes.
Beach Boys - April 4
With more than half a century of making hits that have left a mark on multiple generations, one of the most influential rock bands in history will make its way to Key West this spring. Best of all, they're playing at the Sunset Green Event Lawn located on the grounds of 24 North Hotel! Take advantage of our stellar deal, which includes hotel stay and a ticket to see the legendary Beach Boys - their harmonies are still as rich as ever. See details.
Key West Songwriters' Festival - May 9-12
It wouldn't be May in Key West without the annual Songwriter's Festival. Back for its 23rd year, this iconic fest honors the artists who write hits for big billboard acts, but don't perform them. The festival is an opportunity for these artists to perform their songs. Over 200 performances are planned for this five-day/night festival that's always a good time. Read more about this year's lineup at the festival website.
--
Don't delay! Plan your stay in Key West to coincide with a show of your choice. Read more about our Air Supply and Beach Boys booking deals.
---
---
---
---
Share your opinion on this article
Special Offers
View Special