1st Annual Brews & Beats Beer Fest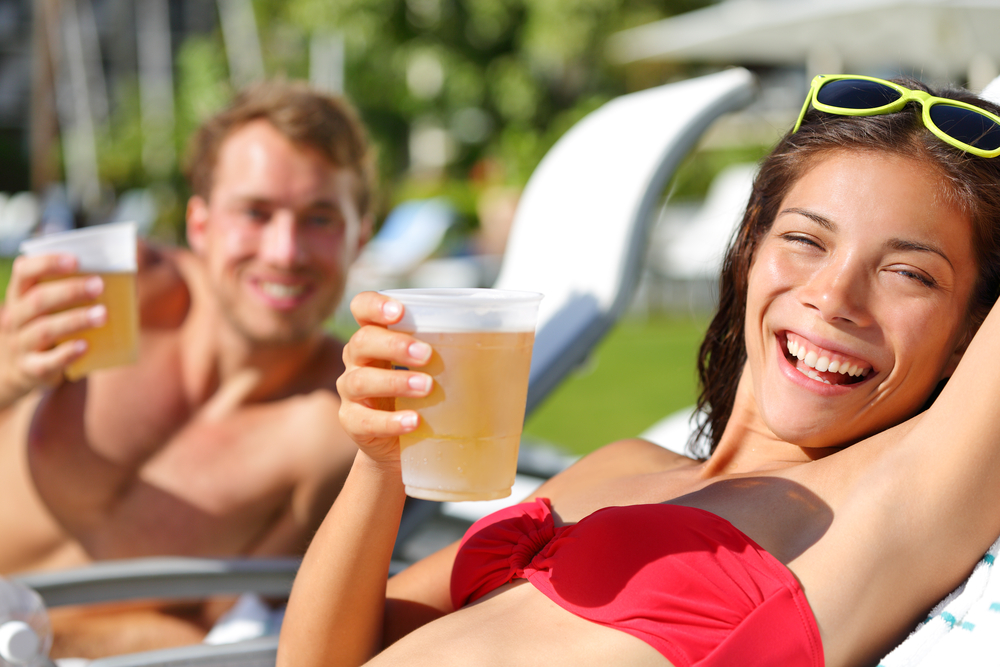 The 1st Annual Brews & Beats Beer Fest will be held at the Sunset Green Event Lawn on April 7 from 4-8 p.m.
The event will be held at the newly-opened Sunset Green Event Lawn, located between 24 North Hotel and its sister hotel, The Gates Hotel. Entry includes unlimited samples from 10+ breweries, a pig roast, lawn games and pool access.
In honor of the event, 24 North Hotel is offering a Brews & Beats Package where guests can receive a 20 percent discount and bonus rewards when booking the package directly. See here for more details.
Tickets include souvenir mug, pig roast, unlimited beer samples and live entertainment by DJ Kyd. Entry is $30 in advance and $35 at the door.
Buy your tickets in advance using Ticket Leap.
After months of construction, the Sunset Green Event Lawn is open.
The multipurpose event lawn is designed to host weddings, concerts, family reunions, special events, movie nights and more, with a capacity of up to 1,200 guests.
The outdoor landscape invites guests to host a number of events with the flexibility to make it your own with amenities, including but not limited to tents, dance floors, portable air conditioning units and more. If you're interested in booking an event at the Sunset Greent Event Lawn, visit our website for more details.
--
Booking a stay in Key West? Check out specials at 24 North Hotel.
---
---
---
---
Share your opinion on this article