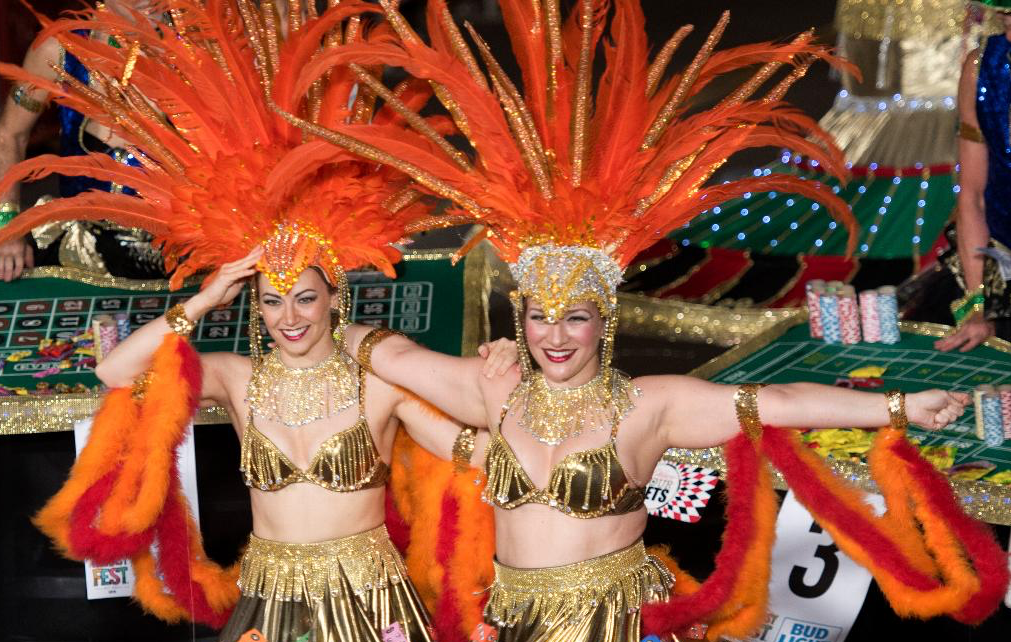 Fantasy Fest turns 40 this year. Key West's premiere, 10-day party that draws comparison to Mardi Gras has exploded since its inception in 1979. But how did we get here?
The iconic festival was actually conceived by locals Tony Falone, Joe Liska, Bill Conkle and Frank Romano in the late '70s. They noticed that while the dog days of summer in Key West had finally cooled off by October, shops were still boarded up and the streets were empty. An opportunity presented itself: boost tourism in October by throwing a bash of sorts. The festival mixed the costuming of Halloween with the island's enthusiastic embrace of celebration.
Fantasy Fest has only grown since its early days, drawing an approximate 75,000 revelers to the island annually. This is excellent for local business, and it helps to raise money for local charities and AIDS Help of Monroe County.
It has never missed a beat, either. In 2005, Hurricane Wilma crashed the party, but the Conch Republic didn't let it stop the fun: Fantasy Fest was simply postponed until December.
Duval Street sees the most traffic, with street parties and events at participating bars. Most events are adults-only, though there are some family-friendly activities, like the annual Zombie Bike Ride, the pet masquerade, and the Goombay Festival in Bahama Village.
The 10-day festival culminates into the big showstopper, the annual Fantasy Fest Parade. Watch the enthusiastic, weird and wild parade walk down Duval Street from the Gulf of Mexico to the Atlantic Ocean. Extravagantly-decorated floats and costumed participants vy for winnings based on category, from best dressed to most creative.
To see photos, programs and more from past Fantasy Fest celebrations, head to the Customs House near Mallory Square to see special exhibit: Royal Retrospective: 40 Years of Fantasy Fest throughout October.
It's Not Too Late! Book Your Room for Fantasy Fest at 24 North Hotel
24 North Hotel is located in Key West and offers hourly shuttle service to Mallory Square in Old Town. There, you can find the renowned Sloppy Joe's Bar on Duval Street, Hemingway Home & Museum, the Southernmost Point of the continental United States, and more. Intrigued? Read 24 reasons why you want to plan Key West as your next vacation destination here.
---
---
---
---
Share your opinion on this article
Special Offers
View Special