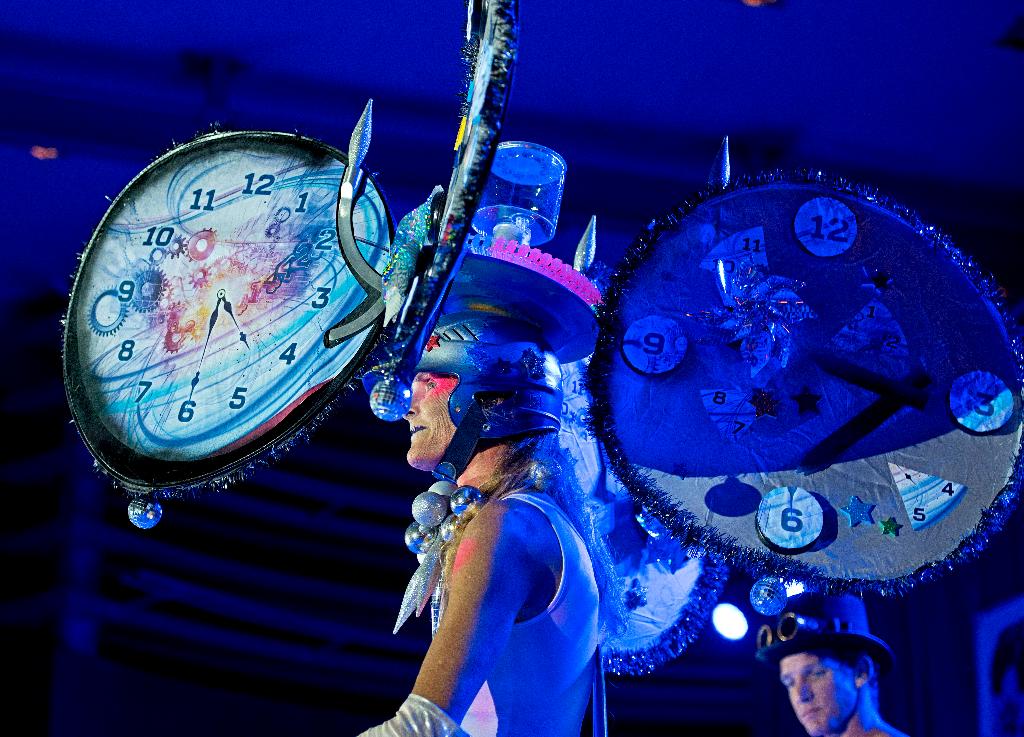 Is this your first year at Fantasy Fest in Key West? Don't worry, everyone has a first time. Lucky for you, Fantasy Fest dates back to 1979 so it's easy to learn from your predecessors and avoid rookie mistakes (like bad shoes or toxic body paint).
Here's a list of helpful tips that are sometimes overlooked by Fantasy Fest freshmen.
Pick your party in advance to plan your costume
It's totally apropos to not buy tickets to party events and wing it, but you'll want to check the Fantasy Fest schedule ahead of time so you can pack your costumes ahead of time. Fest mainstays are the Toga Party at Sloppy Joes, Tutu Tuesday, Capt. Tony's Party in Plaid, and the Annual Zombie Bike Ride. You'll definitely want to plan some costumes ahead of time – revelers take this aspect of FF seriously and you don't want to be the odd man out.
Be prepared for the bathroom situation
Ask anyone – long lines for the loo is an annual mainstay at Fantasy Fest. There are porta-potties, lines, sometimes there's no toilet paper, and sometimes conditions aren't ideal. It's what to be expected during any festival. Don't delay when nature calls, as a wait can be an issue if it's urgent. It doesn't hurt to bring tissues or a little bit of paper along with you just in case.
Know -and abide by!- open container laws
Repercussions for having an open container just aren't worth it, and with added security and cameras, it's best to play it safe and only enjoy your adult beverage in the designated Fantasy Zone. The zone is typically two blocks on Duval Street and clearly marked. Refer to daily, interactive maps provided by Fantasy Fest.
Explore Key West outside of Fantasy Fest
Don't forget to discover what's beyond Duval Street! Take the Conch Train to the Butterfly & Nature Conservatory to hang out with the blue morphos, explore the Hemingway Home and Museum and then venture down to the Southernmost Point Buoy. If you're looking for some true quiet, a visit to Fort Zach or beach time at Smathers will get you away from the crowds.
Sunday morning traffic
Logic says that the 75,000 who visit the island during Fantasy Fest eventually have to go back to work. For most, this means a Sunday afternoon departure the day after the big parade. Was that your plan too? Of course it was. Expect a less-than-ideal traffic situation. A better plan: take off work Monday, book an extra night in Key West and enjoy time by the pool on Sunday. Relax, reset, and resume your work week a day later than planned.
Interested in more travel advice? Read our 5 Tips to Surviving Fantasy Fest.
--
Hurry up! Rooms go fast leading up to Fantasy Fest. Book with 24 North Hotel for a seamless stay in Key West.
---
---
---
---
Share your opinion on this article
Special Offers
View Special