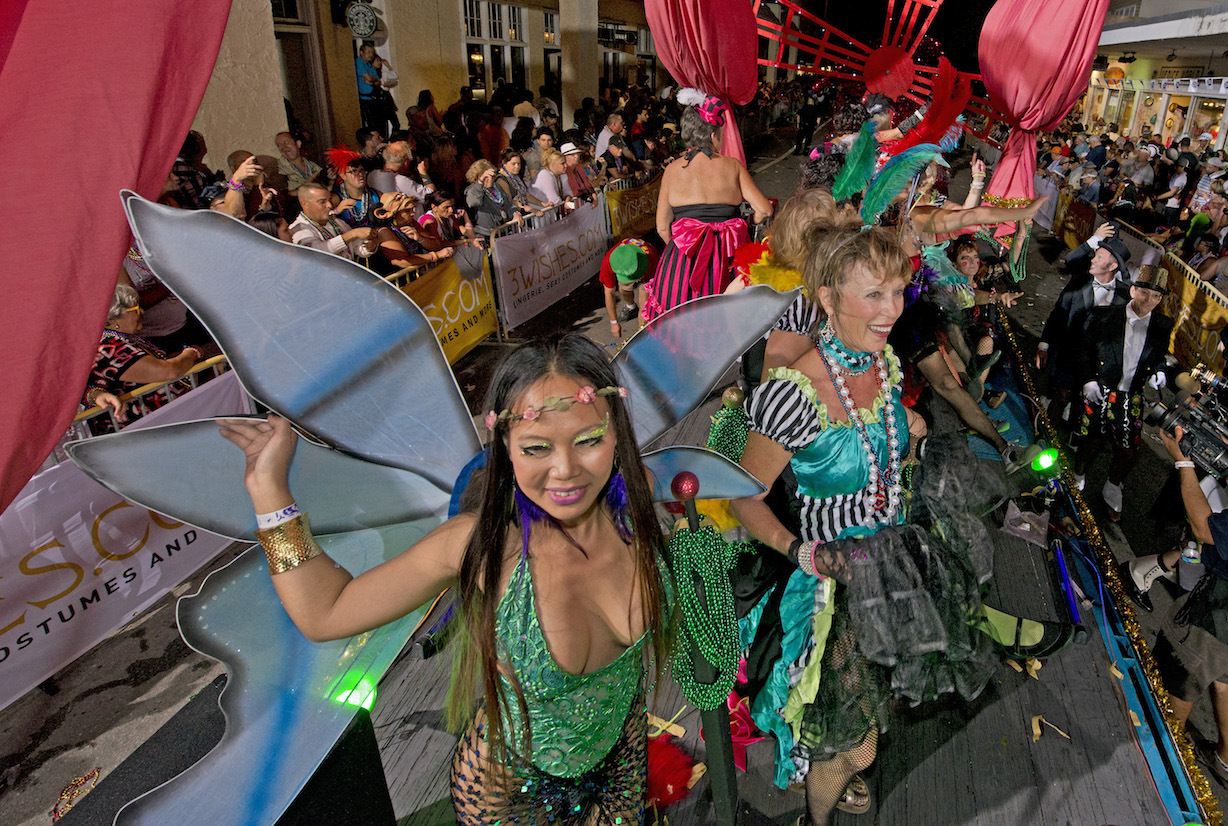 Fantasy Fest is just about upon us, but it's hard to be totally prepared for the island's party of the year. Here are 5 helpful tips to surviving Fantasy Fest, which celebrates another year in Key West this October.
1. Travel light
For Fantasy Fest, you basically need cash, ID and a camera. Ensuring that these things are safeguarded but easily accessible will make Fantasy Fest more enjoyable for you. Don't bring a backpack or anything bulky – backpacks aren't allowed in the Fantasy Zone and anything bulky will only weigh you down. Fantasy Fest brings out all kinds of costumes, or lack thereof – just make sure you have a secure place where you can access your ID quickly, cash and camera for a quick photo. Lines are long, so be prepared!
2. Don't bring a car
Don't bother. Parking will be a nightmare you just won't want to worry about. Call a cab or use any available shuttle or public transit service. This way you and your entourage don't need to pick a DD and you don't have to worry about remembering where you parked the car.
3. Ask before taking a photo
A lot of people come to Fantasy Fest in their birthday suits, but they don't necessarily want to share it with the world. Ask before taking a photo. Likewise, if this is an issue for you, opt for a mask. They have a great selection at Fairvilla.
4. Be sweet to your feet
There's more walking and standing at Fantasy Fest than the contrary. Keep the old dogs happy and wear the right shoes. Flip flops don't really cut it in crowds. Wear breathable shoes and good socks. No one wants a FF blister.
5. Don't be "that" person
Don't throw cast away your common sense during Fantasy Fest. Remember, the island is home to many, and while Key West isn't Key West without Fantasy Fest, it's important that everyone respects the host (which is the island and its locals). Keep all open containers within the designated Fantasy Zone, don't litter, stay hydrated, be smart and have fun!
--
Hurry up! Rooms go fast leading up to Fantasy Fest. Book with 24 North Hotel for a seamless trip to Key West.
---
---
---
---
Share your opinion on this article
Special Offers
View Special