Posted on: August 16th , 2017
|
History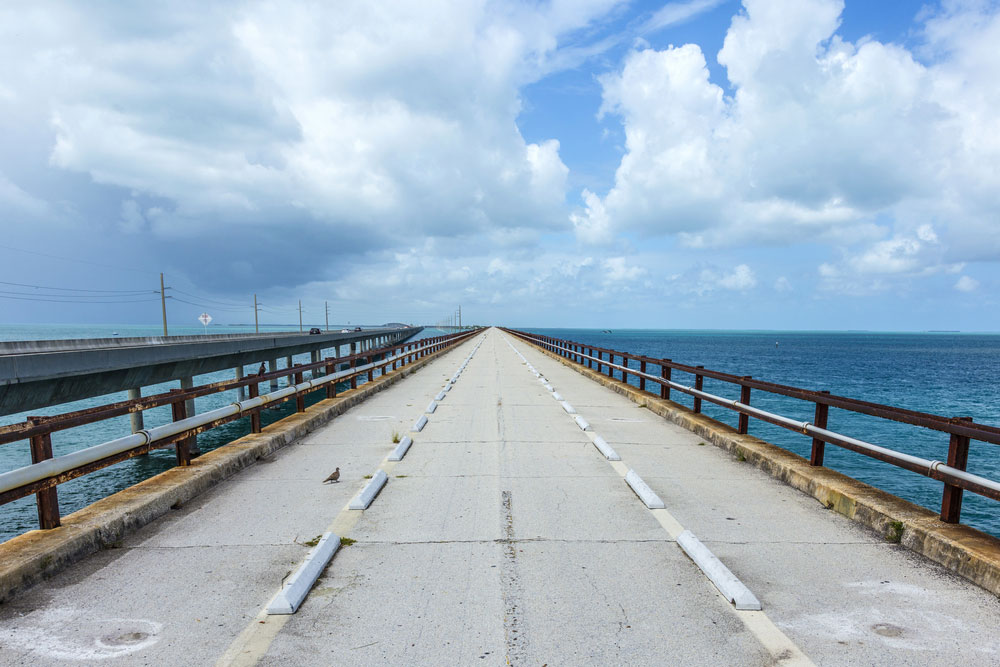 Key West's tropical island characteristics has attracted many crews to film on its bright beaches through the decades. Stars from Humphrey Bogart to Anna Magnani have worked on the island, which has seen its fair share of gangsters, secret agents and explosions on the big screen.
Whether you're gearing up for your Key West trip or looking to stay in for the night and watch some Key West classics, here we've compiled a list of iconic movies filmed in the Florida Keys.
Key Largo
1948
Key Largo is an iconic look at old Florida. Starring Humphrey Bogart, Edward G. Robinson and Lauren Bacall, this black and white classic is about an ex-Army Major who travels to Key Largo to pay respects to his late friend's wife and father who run a hotel on the island. An incoming hurricane keeps few guests at the hotel, and in a lawless-Key-West-kinda twist, the hotel is soon overrun with gangsters who hold the main characters hostage. The film is like seeing a play -- the dialogue and set have stood up to time, and some say this is Robinson's and Bogart's best work. Key Largo now annually hosts the Humphrey Bogart Film Festival in honor of Bogart's acclaimed performance in this film.
The Rose Tattoo
1955
Based on Tennessee Williams' play of the same name, The Rose Tattoo is set in Louisiana but was almost entirely filmed in Key West. In fact, the Rose Tattoo House still stands today at the corner of Pearl and Duncan Streets. Is it said that Tennessee Williams would often visit the house during filming because he lived just a few blocks away. Anna Magnani won the Academy Award for Best Actress for her performance in the film; we recommend it.
True Lies
1994
This blockbuster film written and directed by James Cameron has quite the lineup: Arnold Schwarzenegger, Jamie Lee Curtis, Tom Arnold and Bill Paxton, to name a few. The action-comedy film is about a secret agent (Schwarzenegger) who, while saving the U.S. from nuclear warheads, suspects his wife (Curtis) is having an affair. The film's big scene features the iconic 7-mile bridge, which characters drive through while it's on fire (and, keeping with explosive Cameron films, it eventually blows up). Filming locations also include the city of Marathon and Key West. Jamie Lee Curtis won a Golden Globe Award for Best Actress from her work in this film.
Licence to Kill
1989
This is the 16th James Bond movie, with Timothy Dalton taking the lead role as secret agent. The film shows the 7-mile bridge and excellent aerial shots of the Keys, as well as The Ernest Hemingway House, Mallory Square and the U.S. Coast Guard Pier. The 7-mile bridge makes a few appearances, the most climactic when a bribed U.S. agent drives a police truck off the bridge (between Pigeon and Vaca Keys). There's fights underwater, above water, on bridges and in helicopters. For die hard Bond fans who want to check out specific filming sites, we suggest you check out this site dedicated to all Bond filming locations.
Office Space
1999
This cult-classic isn't what you'd consider iconic Key West, but its final beach scenes with Milton were filmed on the island ("I said no salt! No salt for the margarita"). The satirical film parodies the grind of working in an office, and workers getting revenge on their boss. Written and directed by Mike Judge (creator of Beavis and Butthead, King of the Hill), if this one somehow slipped through the cracks, check it out.
--
Ready to join us in Key West? Check out our specials here.
---
---
---
---
Share your opinion on this article
Special Offers
View Special