Posted on: August 22nd , 2018
|
History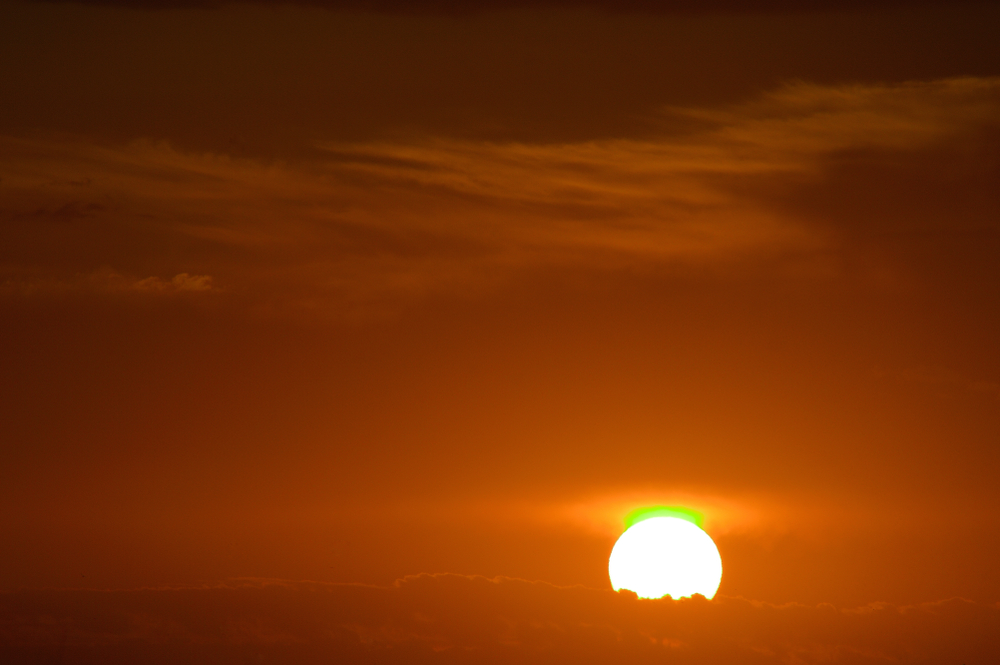 How many places in the world celebrate the sunset on a daily basis?
Whatever the count is, Key West is one of them.
As Christopher Cox wrote in his 1983 book, A Key West Companion, "At the foot of Duval in Mallory Square ... the locals and tourists meet each evening to applaud the sunset." If you've ever seen the sun set on the island, this should be no surprise.
The breathtaking sunsets in Key West have caught the attention of onlookers for a long time. John James Audubon wrote about the island's sunsets while he was on the island in the 1830s. Writers Mark Twain, Tennessee Williams and Ernest Hemingway also enjoyed the terrific sunset show in Key West and wrote about their experiences.
It wasn't until the 1960s that the communal sunset gathering at Mallory Square became commonplace, with hippies flocking to the spot to watch daylight come to a sudden end. This tradition continues today.
Not only does Key West celebrate the sunsets daily at Mallory Square with live music, jugglers and other live acts working the crowd, but the "green flash" of sunset continues to elude onlookers.
Never heard of the green flash?
The green flash of sunset isn't specific to Key West, but the island provides an excellent viewpoint to spot it. In the most simple terms, a green flash is when the top of the sun turns green just as it sets. This happens because the light disperses in the atmosphere. The scattering of light can make the sun take on an odd shape the moment it sets into the horizon, with the top half appearing to be green. This lasts no longer than 2 seconds. It's a mirage in the plainest terms, but thrilling nonetheless.
The green flash is a fleeting mirage, and scientists can't pin down the ideal conditions to spotting the phenomena. It's best seen when the horizon is unobstructed and the air is clean.
Want to look for the green flash and applaud the sunset with strangers? In Key Weird, it's only customary.
--
Do like live music? Learn more about the Sunset Green Event Lawn. Check out deals at 24 North Hotel and the venue is just steps away from your stay.
---
---
---
---
Share your opinion on this article
Special Offers
View Special