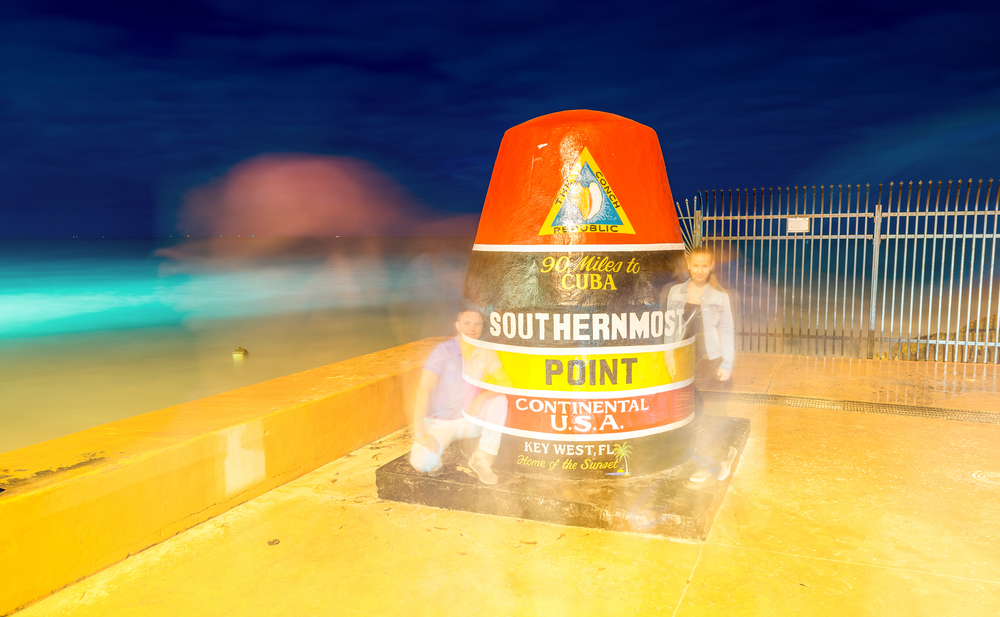 As it's said, the devil is in the details. This applies to the naming of Key West: The island was originally named "Cayo Hueso" (bone island) by the Spaniards because of the amount of human bones they found scattered around the island. It's no wonder the island is a hot spot among visitors for ghost tours.
From the haunted Robert the Doll to the creepy story of the real corpse bride, there's no shortage of uncanny Key West history.
Haunted pub crawls, ghostly trolley rides and supernatural strolls all fit the bill for nocturnal tours in Old Town. Choose which is the best fit and book in advance, as these tours tend to fill up quickly.
Key West Ghost & Mysteries Tour
Walking tour
90-minute walking tour that passes through haunted Victorian mansions, pubs, and more, led by master storytellers. www.keywestghostandmysteriestour.com
Conch Ghost Tours
Walking tour
Family-run business with Key West roots. Take a walk through the old Key West cemetery and other haunts in Old Town for a thorough, personal, and eerie history lesson. www.conchghosttours.com
Sloan's Ghost Hunt Key West
Walking tour
Popular with ghost hunters, as guests are provided with either an electromagnetic field detector or laser temperature gun, as well as spirit-dowsing rod. Tour runs rain or shine and usually fills up quickly. www.hauntedkeywest.com/activities/sloans-key-west-ghost-hunt
Bone Island Ghost Tour
Haunted pub crawl
With so many bars located in old buildings, there's plenty of old haunts to visit in Old Town and enjoy a drink with. The tour lasts upwards of 2.5 hours and a trip to Tony's Saloon, famously a former-morgue complete with graves and other morbid details inside. www.boneislandghosttours.com
Ghosts & Gravestones
Ghost trolley tour
If you're looking for a tour aboard a trolley, ding, ding! The interactive tour is led by character actors and features a trip to Fort East Martello Museum to visit the notorious Robert the Doll. www.ghostsandgravestones.com
---
Book your hotel stay in advance at 24 North Hotel, located in New Town. Find the best fares only available on our website, www.24northhotel.com.
---
---
---
---
Share your opinion on this article
Special Offers
View Special