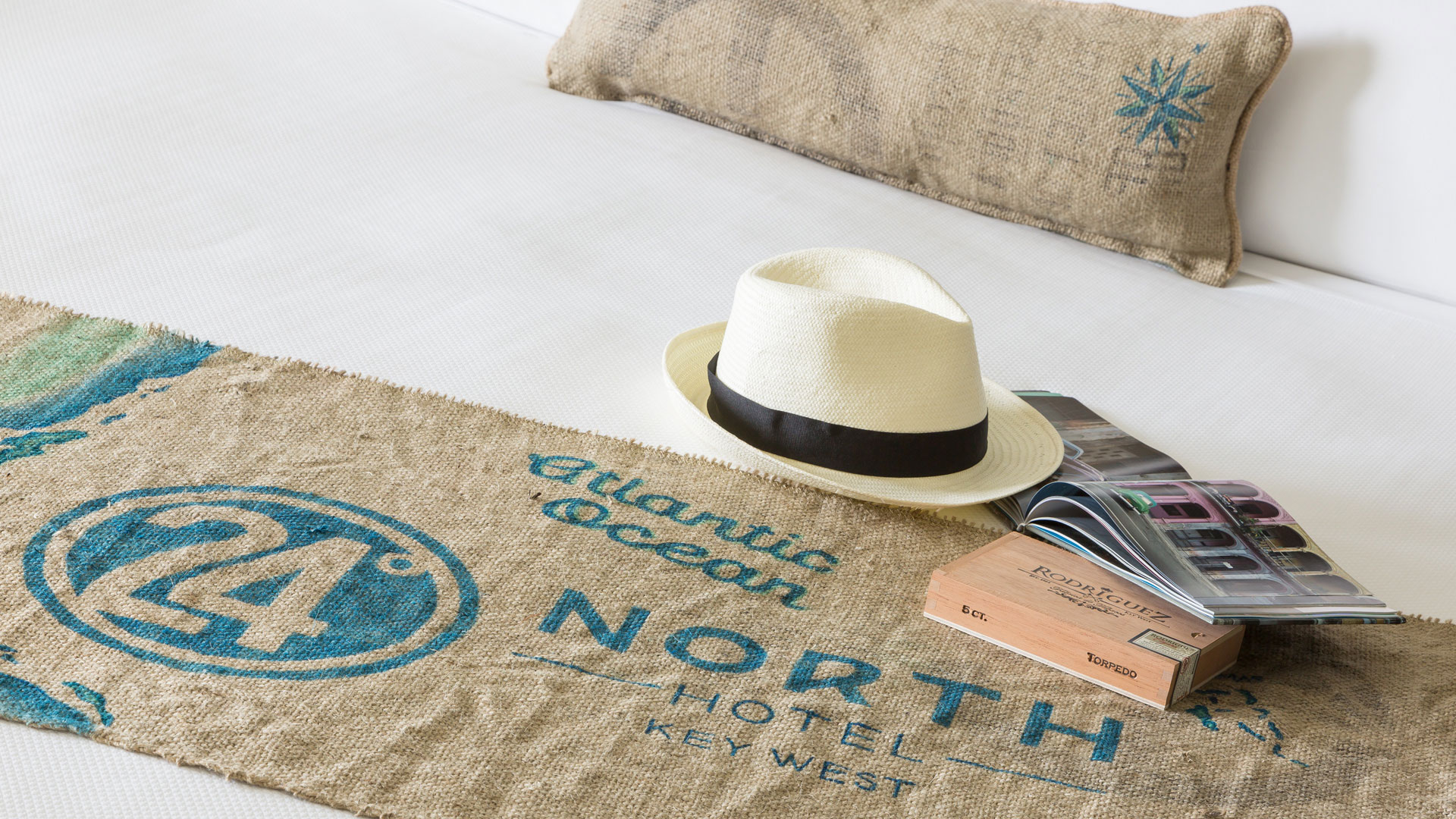 As the final part of our series, we'll list features that set 24 North Hotel Key West apart from the rest. In previous posts, we've covered our onsite food options, shuttle services and room amenities. Here's the final installment of the 24 Reasons you should stay at 24 North. (Check out more 24 North perks in part 1, part 2, part 3, and 4 of the series).
Best value
As a desirable location spot, Key West has its share of hotels with varying prices. 24 North Hotel is the best-priced option on the island, with pool access, clean, beautiful rooms, great customer service, shuttle services, and more. You'll be hard-pressed to find other hotels that offer so much value at such a low price. Check out specials only found on our website and book your stay with us.
Republica Bar & Lounge
Our recently opened bar and lounge is an excellent place to slip indoors and enjoy a drink. Check out our $5 Mojito Mondays, complete with trivia night from 7-9. Republica Bar & Lounge is located downstairs at 24 North. Stop by and have a drink.
Proximity
24 North Hotel is situated at Key West's port of entry and just 10 minutes from the airport. Located in Old Town, the hotel is a nice refuge from Duval Street and our daily shuttle services are super convenient to avoid unnecessary parking tickets and traffic.
Ongoing events
With the opening of our Sunset Green Event Lawn, we've played host to concerts, discussions, silent discos and beer fests. We strive to provide our guests with onsite activities and events whenever we can. Check our online event calendar for upcoming shows and activities.
---
Book your hotel stay in advance at 24 North Hotel, located in New Town. Find the best fares only available on our website, www.24northhotel.com.
---
---
---
---
Share your opinion on this article
Special Offers
View Special