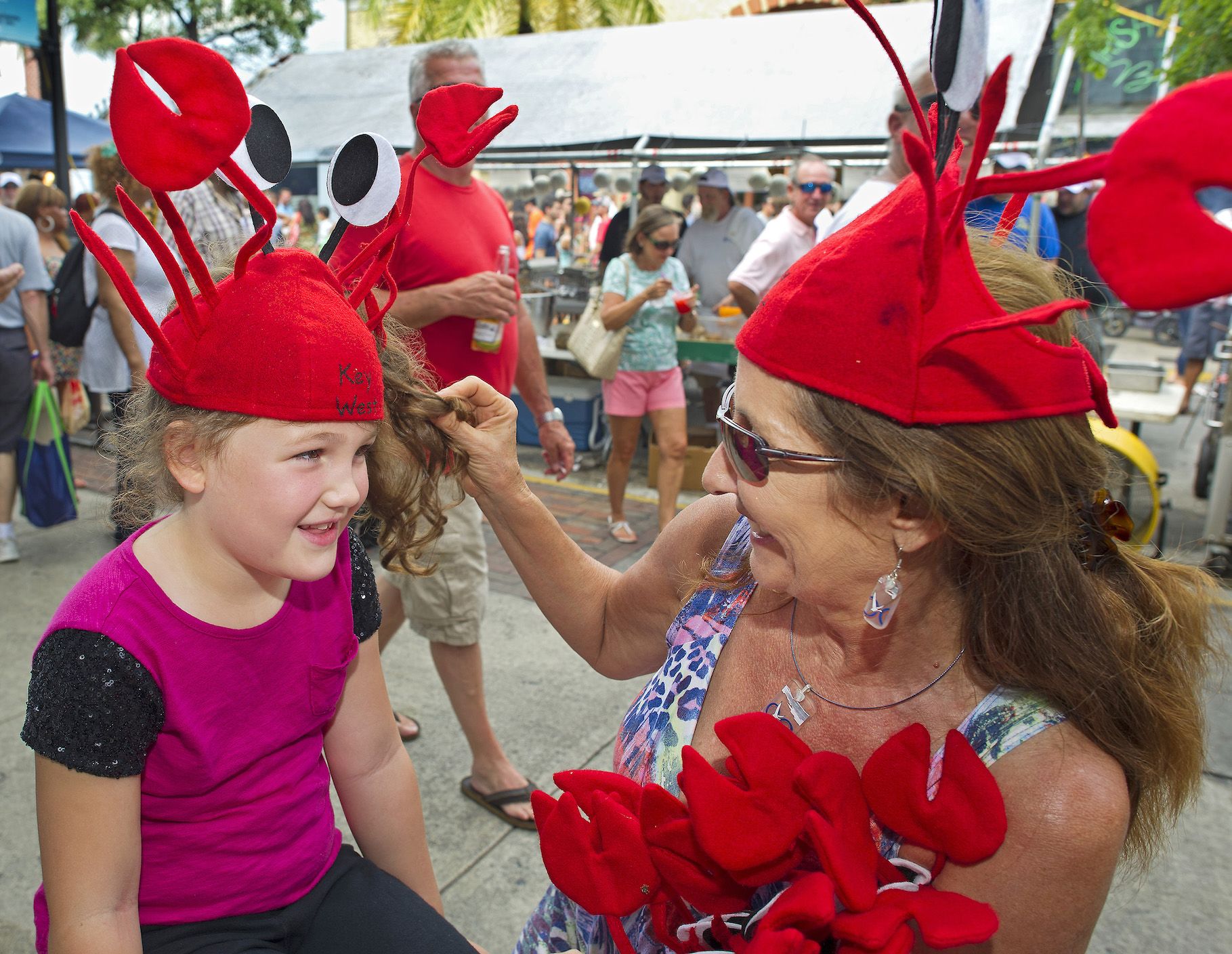 With Florida lobster season kicking off the first week in August, Key West Lobsterfest isn't far behind. Thrown in honor of the Florida spiny lobster, this festival is easily the island's tastiest long weekend. Stuffed to the brim with food, frosty Coronas, and live music, Lobsterfest celebrates the best that Key West has to offer.
You'll find the guest of honor everywhere this weekend – on the grill, in the fryer, in tacos, ceviches, and rolls prepared with care by the island's local chefs. After all, it's only right that Key West's most important crustacean gets one of Key West's best parties.
Lobsterfest festivities start on Thursday, Aug. 12 at 5 p.m. with a lobster boil on the rooftop at the Waterfront Brewery. Overlook the Historic Key West Seaport during sunset while enjoying a feast with plates piled high with fresh lobster, jumbo shrimp, Andouille sausage, red potatoes, and corn on the cob.
Following sunset (best enjoyed at Mallory Square) on Friday evening, head to Duval Street for the annual Lobsterfest pub crawl. For a $20 fee, participants will get Lobsterfest swag and drink specials at participating bars like Schooner Wharf, Durty Harry's, Smokin' Tuna Saloon, and Margaritaville. Proceeds will benefit the Key West High School's Scholarship fund.
Finally, Lobsterfest's most popular attraction: the Saturday street fair. Live music, local art, and blocks of vendors cooking up fresh Florida lobster line Duval Street. From honey-fried lobster tails to bisques, cakes, tacos, and fritters, there's just about every style of lobster available. The music starts at 1 p.m. with Key West musicians The Killer Dudes, The Durtbags, and more playing until 10:30 p.m. Grab a frozen drink or a Corona and eat your heart out.
And if you still didn't get your lobster fix, there's the Lobster Brunch on Sunday, August 15 from 10 a.m. to 2 p.m. at First Flight Restaurant & Brewery. After that, you'll have to wait until next year's Lobsterfest to celebrate Key West's most delicious resident. Check the official schedule for a list of times and venues.
Key West Lobsterfest runs Thursday, Aug. 12 – Sunday, Aug. 15, 2021
Book Your Stay at 24 North Hotel
24 North Hotel is located in Key West and offers hourly shuttle service to Mallory Square in Old Town. There, you can find the renowned Sloppy Joe's Bar on Duval Street, the Hemingway Home & Museum, the Southernmost Point of the continental United States, and more. Intrigued? Take advantage of our best rates and special offers when you book direct. Read more.
---
---
---
---
Share your opinion on this article
Special Offers
View Special