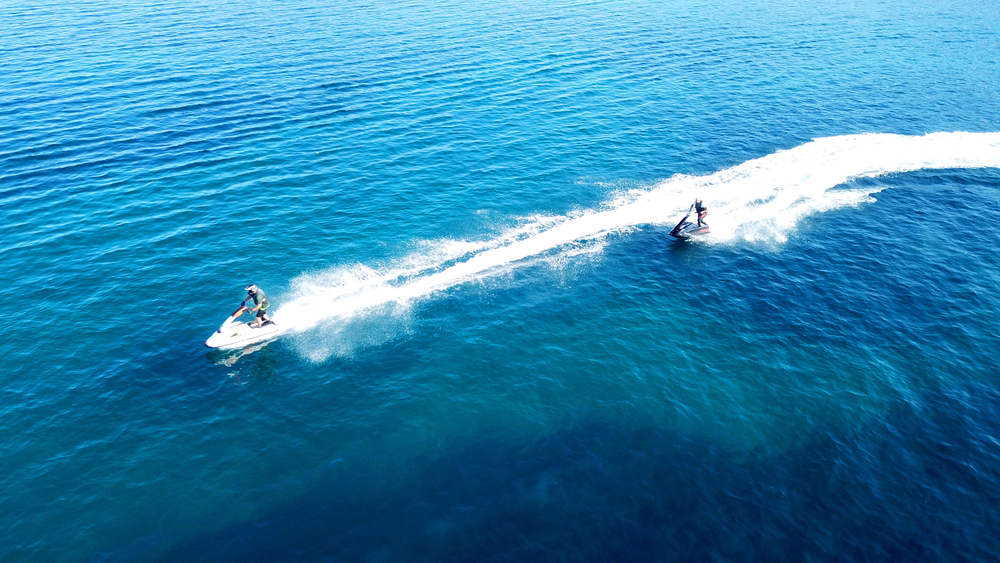 Wave Runners and Jet Skis were made for those who love to travel at high speeds and explore the sea. They make for a quick-fire way to check out the surrounding waters of Key West. Not sure what the rules are in Florida for renting personal watercraft (PWC)? Let us be your guide.
Age requirements
You must be 18 or older to rent a PWC, though age requirements differ when it comes to driving one. Children as young as 14 are permitted to operate a PWC, but most rental companies require that the child is accompanied by an adult.
Boating License / Certifications
You DO need a boating license or at least a temporary boating certification to operate any personal watercraft.
Florida residents: Florida law requires anyone who was born on or after Jan. 1, 1988, to successfully complete an approved boating safety course and obtain a Boating Safety Education Identification Card issued by the FWC. Courses can be taken online here.
Out-of-state visitors: If you have proof that you've successfully completed a boater safety course or an equivalent exam that meets or exceeds Florida's requirements, you do not need to have a Florida Boating Safety Education Identification Card, according to the FWC.
Temporary boating certificate: Many watersport vendors you'll be dealing with offer a temporary boating certificate which can be acquired before rental. The license is good for a year and the open-book exam is typically offered an hour before your rental.
Respecting Wildlife & Fellow Boaters
The Florida Fish and Wildlife Conservation Commission has some helpful tips for boaters, especially for those who aren't familiar with the habitats of the Florida waters. Here are some highlights:
>Stay in deep-water channels whenever possible
>Wear polarized sunglasses to reduce glare on the surface of the water so you can see and avoid marine life
>Avoid boating over seagrass beds and shallow areas. Manatees are often found in shallow, slow-moving rivers, estuaries, lagoons, and coastal areas.
Read the complete list here.
Popular Excursions
An exciting excursion in Key West is a 1.5-hour tour around the island. The approximate 26-mile tour is fast-paced and can get a little rough depending on the conditions. Not recommended for the faint-hearted! See options with Fury Water Adventures.
The best way to see Key West is on the water. Jet Skis aren't your preferred speed? No worries, you have options. We've put together a guide to help visitors decide what suits them best.
Now, all you have to do is put this information to use with a trip to Key West, where summer never ends. Our hotel in New Town has a low-key vibe and we offer hourly shuttle service to Mallory Square. An onsite Starbucks, awesome pool area and other amenities makes 24 North Hotel your best choice. Read more.
---
---
---
---
Share your opinion on this article
Special Offers
View Special