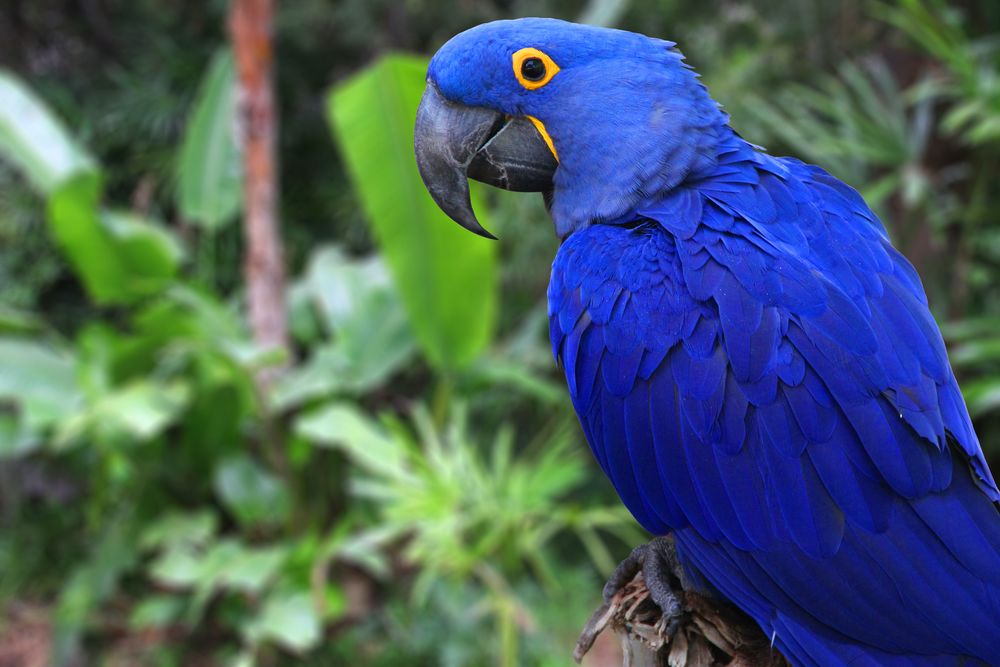 If you're the kind of traveler who likes to venture off the beaten path, mix with the locals, and get to know the true character of a place, slip into Nancy Forrester's Secret Garden in Old Town, Key West.
The garden is a grassroots rescue that focuses its attention on parrots, some of which have been orphaned because they've outlived their owners (our feathered friends have surprisingly long lifespans!). The educational parrot sanctuary not far from Duval Street is run by Nancy Forrester, who has been dedicated to rescuing and rehoming abandoned parrots for over 30 years.
Visitors who arrive at 10 am will likely get a chance to sit with the longtime Key West resident, who is also an ordained minister, artist, and environmental activist. Forrester educates visitors about the challenges that face the extraordinarily intelligent birds, many of which are purchased as exotic pets and later abandoned.
Forrester's birds are all bursting with character and idiosyncrasies, which makes the sanctuary all the more relevant. The intelligent, colorful species require stimulation and socialization to live happy lives - this is apparent in resident cockatoo Mr. Peaches, who is infatuated with smartphones and is always interested in a Facetime call!
A visit to Nancy Forrester's Secret Garden requires a $10 admission, which helps the parrot rescue afford to continue their work. Kids ages 5-11 get in for $5.
Nancy Forrester's Secret Garden
518 Elizabeth St., Key West, not far from Mile Marker 0
Open 10am to 3pm daily
http://nancyforrester.com/
(305) 294-0015
Book direct with 24 North
Cut out the middle-man so there's no unexpected hiccups on the day of your check-in. Before you book, browse our specials here to see which one works best for you – if you book 40 days in advance you can enjoy a discount of up to 20%!
24 North Hotel is located in Key West and offers hourly shuttle service to Mallory Square in Old Town. There, you can find the renowned Sloppy Joe's Bar on Duval Street, the Hemingway Home & Museum, the Southernmost Point of the continental United States, and more. Intrigued? Read 24 reasons why you want to plan Key West as your next vacation destination here.
---
---
---
---
Share your opinion on this article
Special Offers
View Special