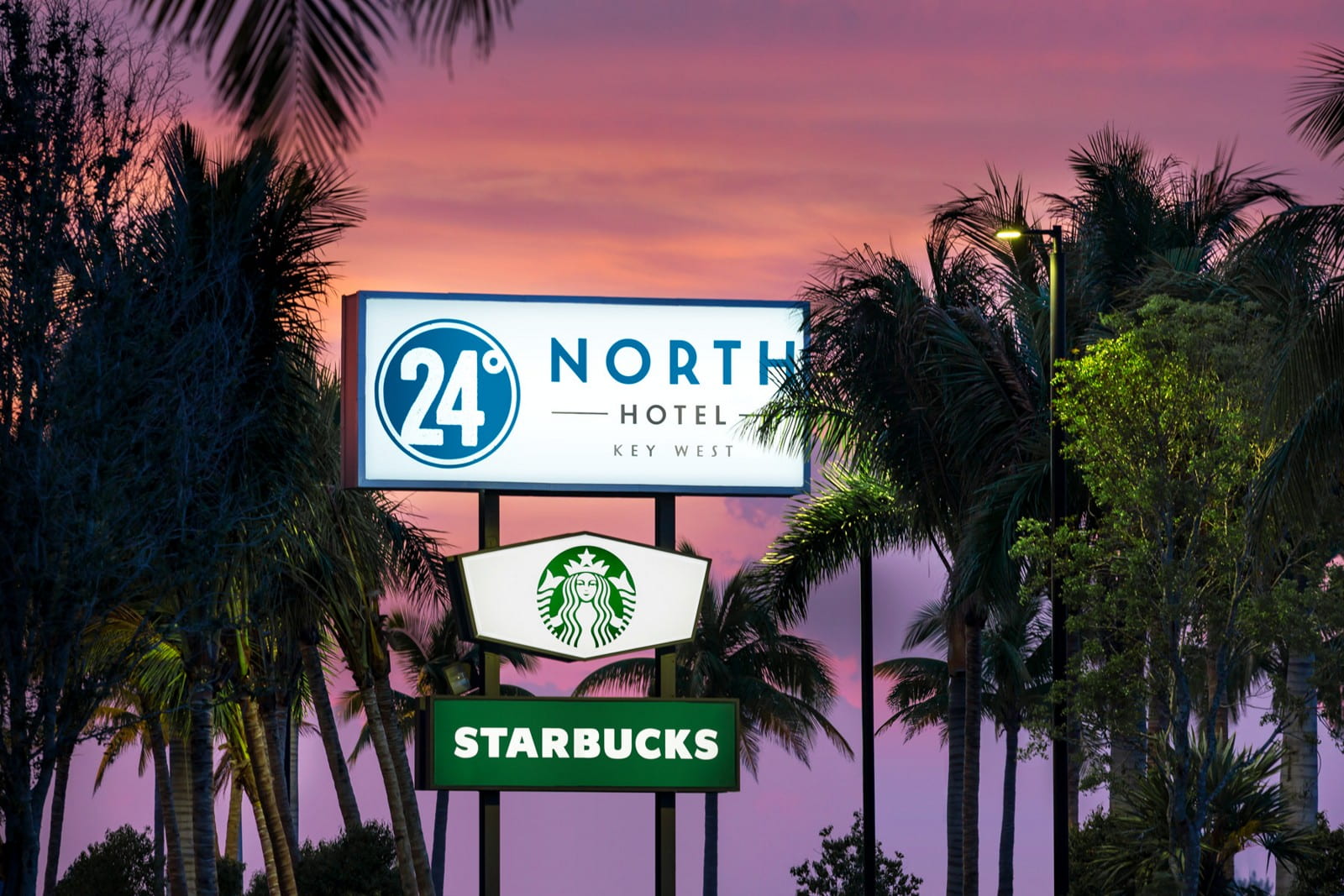 If you've ever browsed hotel accommodations online, you know that the Internet has a tendency to bombard us deals available through booking agencies. While the prices seem to be the cheapest, there are great advantages to booking your hotel directly. Here's why.
Hotels usually offer the best deals
A discounted price via third-party booking agency may be the most alluring, but the devil is in the details! Sometimes the price you book for may not include amenities like Wi-Fi or mandatory resort fees.
At 24 North Hotel Key West, we offer quite a few deals year-round and roll out special offers to pair with special events, especially those hosted at our Sunset Green Event Lawn.
Our special offers include 20% discounts, Starbucks gift cards, breakfast deals, and more. Florida residents, seniors, AAA members or those booking early can enjoy the perks of our special offers all year! See for yourself on our special offers page.
There's no middle-man slowing down your check-in
If you've ever tried checking into a hotel room that didn't receive your reservation from a booking agency, you know the hassles of having someone in the middle. Skip this step completely by booking direct! You won't have to wait to check in, and the hotel often adds a personal touch, especially if you're celebrating a special occasion.
You can speak directly with the hotel about room preferences or special requests
If you ever have an issue, concern, special request or doubt, you can call your hotel direct to make any alterations to your booking. Through an agency, that's not the case. Looking for a room with a nice view of the pool? A room away from the noise? The hotel staff knows everything about the accommodations, so they can direct you to exactly what you're looking for.
Book direct with 24 North
Cut out the middle-man so there's no unexpected hiccups on the day of your check-in. Before you book, browse our specials here to see which one works best for you – if you book 40 days in advance you can enjoy a discount of up to 20%!
24 North Hotel is located in Key West and offers hourly shuttle service to Mallory Square in Old Town. There, you can find the renowned Sloppy Joe's Bar on Duval Street, the Hemingway Home & Museum, the Southernmost Point of the continental United States, and more. Intrigued? Read 24 reasons why you want to plan Key West as your next vacation destination here.
---
---
---
---
Share your opinion on this article
Special Offers
View Special