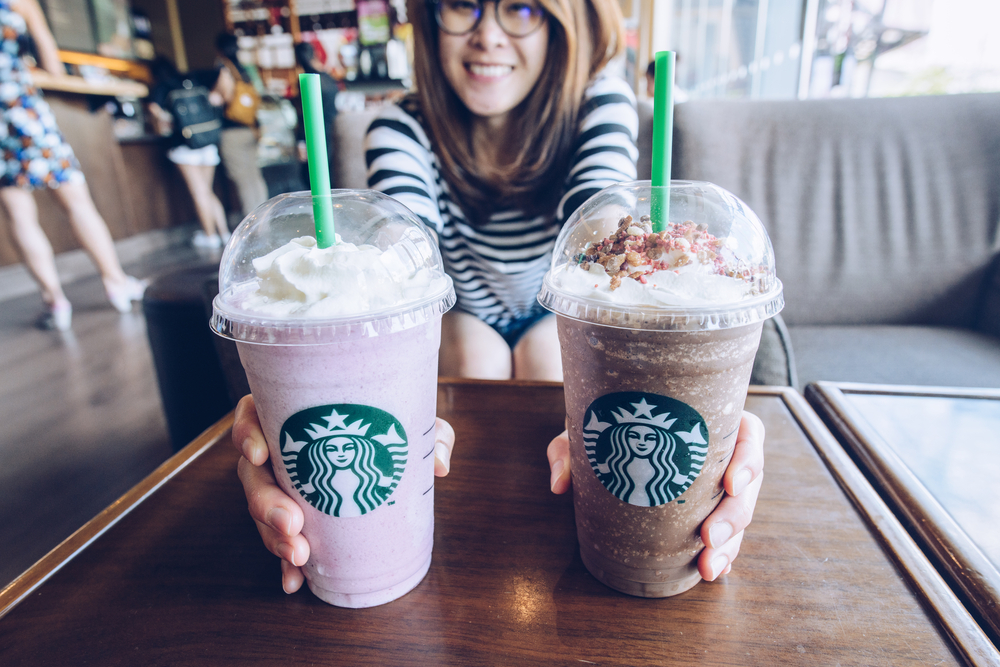 It's officially spring! Here at 24 North Hotel, our onsite Starbucks serves up drinks to make your day a little brighter -- whether you're preparing for a corporate meeting at our indoor conference rooms or just chilling by the pool.
Check out these limited beverages perfect for the spring season at Starbucks, open as early as 6:30 a.m. on weekdays.
Abracadabra! This beverage looks about as cool as it sounds and it's tasty too. The Crystal Ball Frappuccino is a mystical peach infusion topped with whipped cream and candy gems. It's creamy and peachy and goes well with warm temperatures and sunny skies. Make sure to order one while it lasts! Starbucks announced it'll only be around for a limited time.
Florida is the sunshine state, known for its tourism industry and, secondly, its citrus crops. The point is, nothing hits the spot in Key West like Orange Cream Soda, and Key West handcrafts this bubbly delight with creamy vanilla, tangy orange and herbal notes. Live your Florida dream!
The warm weather calls for something light on the stomach and refreshing. The shaken berry sangria tea is as tasty as it sounds, made with herbal tea fusion of lemongrass, hibiscus and apple, shaken with apple juice, a berry medley and fresh blackberries and oranges. Sweet and tart and totally enjoyable.
A mixture of lemony-tartness and sweet vanilla, the Lemon Bar Frappuccino is like a lemon pie in liquid form. This is a sure treat to enjoy by the pool.
--
Booking a stay in Key West? Check out 24 North Hotel for great deals.
---
---
---
---
Share your opinion on this article
Special Offers
View Special