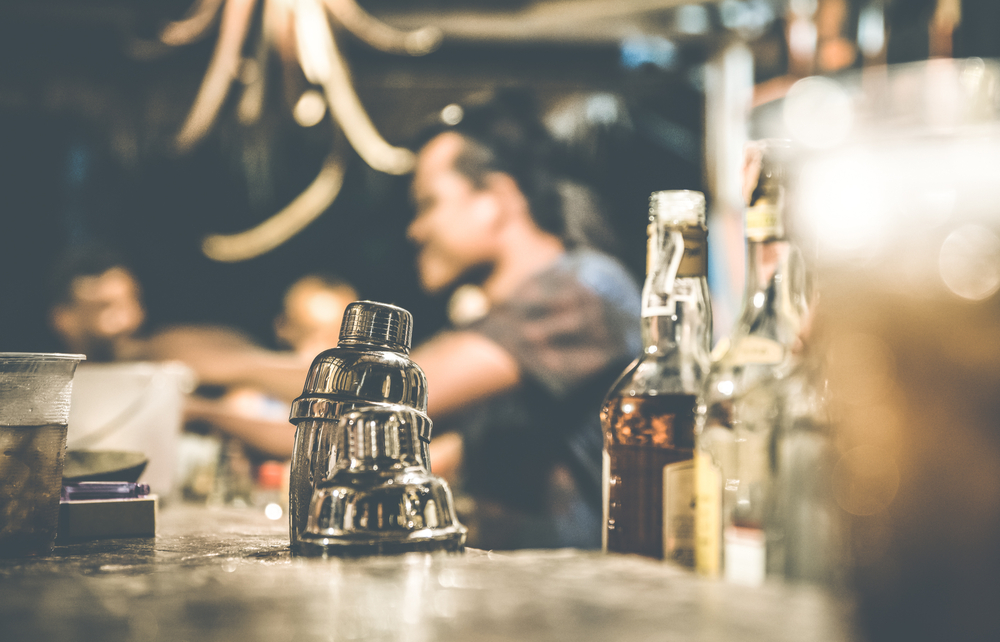 We aren't going to lie: Key West nightlife is dominated by colorful dive bars and an 'anything goes' mentality (which, for the record, we absolutely adore). However, if you're looking to switch it up and dress up to go out, here are some of the best lounge atmospheres in the Conch Republic.
Discreetly located above the A&B Lobster Restaurant, Berlin's is one of the coolest lounges on the island, outfitted with leather couches and excellent views of the Key West Bight. They serve up thoughtful cocktails and martinis. While it's a place to enjoy a cigar, the airflow is remarkably clear. Stop at Berlin's after dinner to enjoy a nightcap in a classic setting. 700 Front St.
This little sophisticated spot is a nice reprieve from the heat with a sleek, modern decor and an extensive wine menu. They also feature charcuterie plates, small bites and desserts to pair with your wine. Call ahead to ask about their happy hour specials. 430 Duval St.
Cork & Stogie is a casual cigar and wine lounge, and the most laid-back on the list. It's family-owned and operated with a laid-back atmosphere and outdoor porch seating. Cigars are sold at Cork & Stogie (complete with a humidor) and boasts an extensive wine menu. Cork & Stogie is located near the southernmost point of the island, so get in the spirit and enjoy a fine Cuban cigar and drink. 1218 Duval St.
Point 5 Lounge
Upstairs from the Nine One Five restaurant, the Point 5 lounge offers an extensive wine menu and outdoor porch seating all set in an old Victorian home. We recommend you check out the tapas menu (there's also full fare available) and grab a seat outside on the wraparound porch. This is a great spot to wind down the night. 915 Duval St.
This is technically a dessert restaurant, but its private-booth-lounge-like atmosphere made us include it on the list. Better Than Sex is an experience for couples or for parties smaller than four, with a creative dessert menu and bar. This is a popular spot in Key West, so make sure to make a reservation ahead of time. 926 Simonton St.
--
Booking a stay in Key West? Check out specials at 24 North Hotel.
---
---
---
---
Share your opinion on this article
Special Offers
View Special