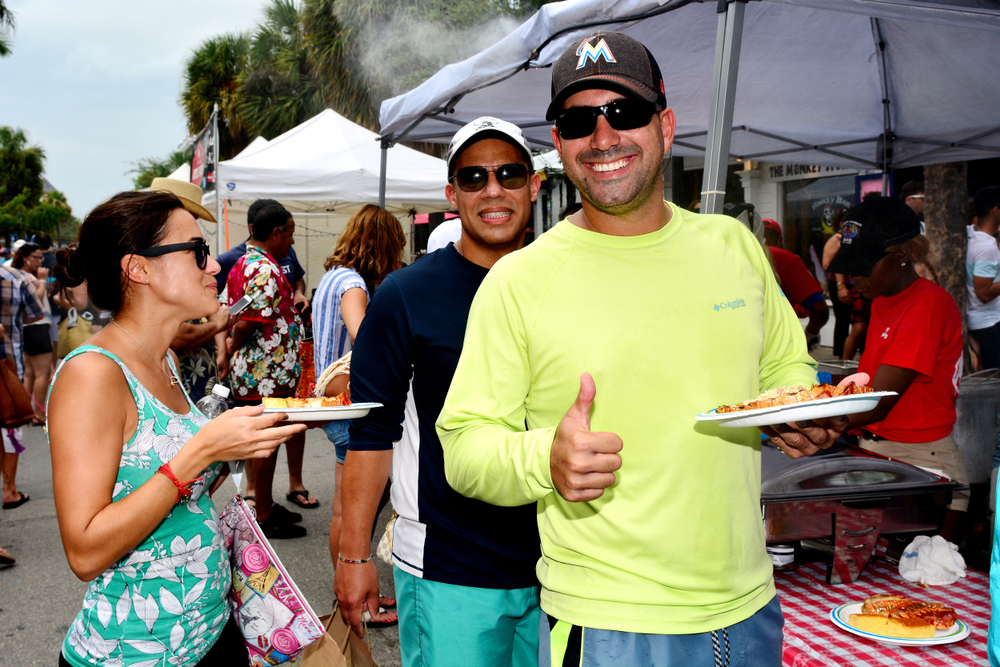 It wouldn't be January in Key West without the Florida Keys Seafood Festival, which celebrates the local catch, fishermen, and tried-and-true seafood recipes.
Held every year during the second weekend of January, the fest exhibits the tasty bounty fished out of the surrounding waters. If you plan on going, make sure to dig into these top five Key West classics:
1. Chilled Stone Crab
This regenerative food source is in season from October through May, and actually tastes more like lobster than most crab meat you're probably used to. Local stone crab is best enjoyed chilled with a side of mustard sauce – a far cry from the steamed blue crab served with melted butter.
2. Grilled Spiny Lobster
Have you ever eaten a spiny lobster? Unlike lobsters from the north, spiny lobsters don't have meaty claws. You just eat the tail, which tastes best grilled.
3. Peel & Eat Key West Pinks
Local shrimp is so sweet and tasty you won't want to order it fried. Order a shrimp cocktail or peel-and-eat shrimp so you can taste the local "pink gold" that you've heard so much about.
4. Conch Fritters
While in the Conch Republic, eat conch. You can order conch at the seafood festival in a handful of varieties, from conch salad to conch chowder. If you're new to conch, we suggest you try good ole conch fritters, which are a Key West favorite.
5. Key Lime Pie
After a day of chowing down on seafood, make sure you've saved room for Key West's favorite dessert: Key Lime Pie. This creamy and tangy treat always hits the spot, especially in sunny weather.
The seafood festival is held at Bayview Park in Key West at 1320 Truman Avenue, and runs from 11-6 p.m. Saturday and 11-5 p.m. Sunday. Parking is $5 in the high school lot and street parking is free. Remember to pack sunscreen and a hat!
--
Hungry for an eclectic food scene? You won't find anything like the local eats of Key West. Check out rates at 24 North Hotel.
---
---
---
---
Share your opinion on this article
Special Offers
View Special