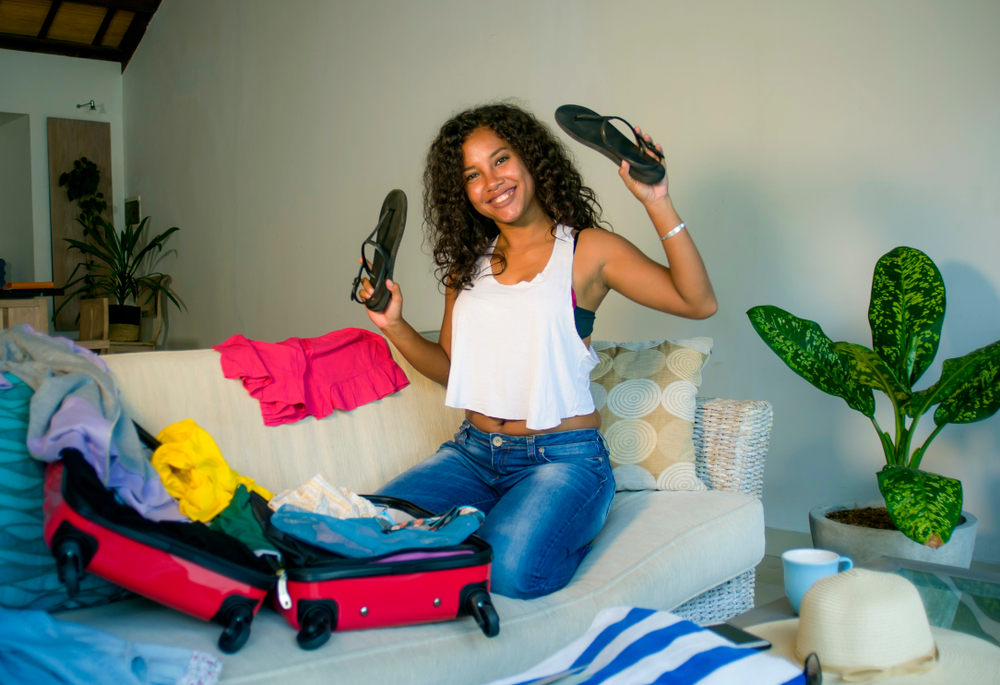 Many of our northern, snowbird visitors are never quite sure what to pack for their winter trip to Key West. The balmy weather during the winter months can be baffling to out-of-towners. And with occasional weather reports of Florida freezes causing iguanas to fall from trees, the information out there is spotty. Is a jacket too much? Will it be too cold to swim?
Here's a practical list of what to pack for your Key West winter vacation. The good news? You'll be packing light.
Layers
Key West winters have an average high of 75 degrees Fahrenheit and an average low of 65. Both the seabreeze and humidity can alter how hot or chilly these temperatures make you feel, so pack layers. This offers versatility as the weather changes throughout the day. Women can wear something as light as a skirt and tank top and layer up with a fashion scarf, sweater or light jacket if temperatures drop. Men can bring along a sweatshirt or sweater. Read more about seasonal temperature averages.
A pair of jeans, or two
In case you didn't know, the island of Key West is about as laid-back as can be, and attire is no exception. This isn't Martha's Vineyard. Pack at least one pair of jeans, which you can dress up or down depending on the occasion. Whether you're out for fine dining or a couple of drinks in a dive bar, jeans are apropos for just about any setting in Key West.
Windbreaker
The evening sea breeze can be a bit chilly on the island, so a light windbreaker is recommended. A sunset cruise or sail will also warrant a windbreaker, so bring one along. Best of all, they're lightweight and won't take up much room in your suitcase.
Sunscreen
Getting sunburned is a year-round possibility on the island, so lather up! Even if you're just spending the day around Old Town, apply sunscreen to your face and other exposed areas to avoid that sunburned tourist look. Overcast days are no exception! Make sure to read our guide on the best sunscreen to use during your visit that doesn't cause damage to the coral reef.
Bathing suit
This depends on your preference. Water temps in Key West are in the low 70s during the winter months, which is out of the question for most Floridians. For our northern neighbors, it's probably warmer than lake temperatures in the summer. Regardless of your preference, it doesn't hurt to pack a bathing suit, as they take up such little space in a suitcase anyway.
Comfortable shoes
Breathable, comfortable sneakers is a Key West packing essential throughout the year, as visitors typically do a fair share of walking. Make sure your shoes are well worn-in so you don't have to deal with any nasty blisters or foot pain during your trip. Also, consider picking up a pair of Kino's Sandals while in town.
--
Has the weather got you down? Take a summer break from your winter. Check out rates at 24 North Hotel.
---
---
---
---
Share your opinion on this article