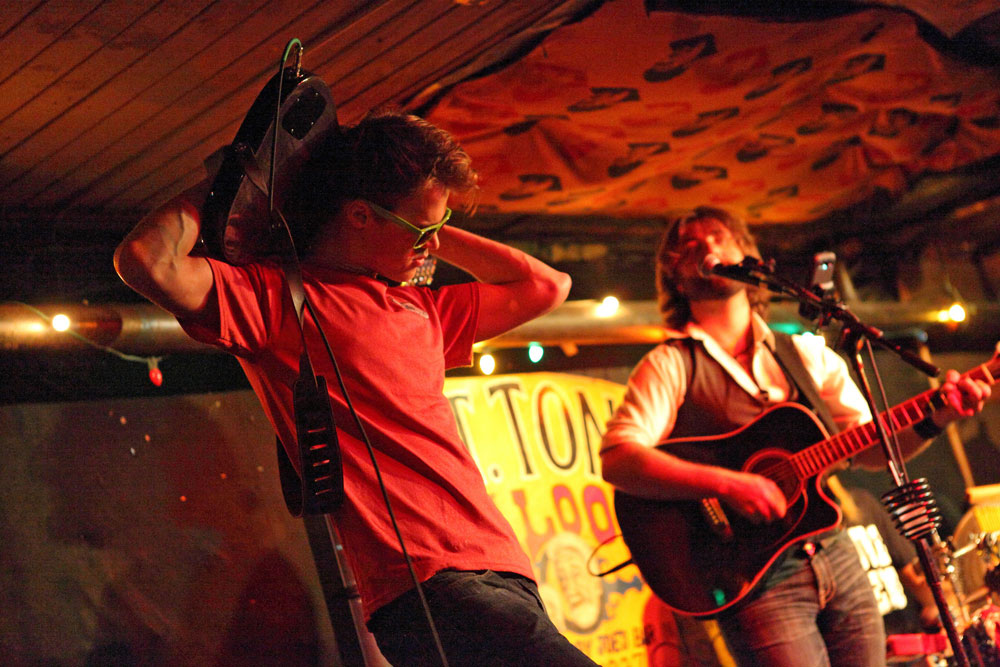 Photo by Sam Howzit
Key West is a live music mecca. Here we love our live bands and singer-songwriters, just as much as we love to sing and dance along to their nightly performances. And while you can find live music on just about every corner in Key West, we do have our favorite venues, aka the ones where you're guaranteed to have a good time in the Conch Republic. Here are our picks for the best live music venues in Key West, just in time for Songwriters:
Green Parrot
A Key West institution, the
Green Parrot bar
is synonymous with Key West and its live music scene. Here you can expect live shows from Wednesday to Sunday, often with some of Key West's most popular acts - think Patrick & The Swayzees and The Resolvers. That said the Green Parrot has been around for over 100 years, making it one of those places you have to visit, as well as the diviest of dive bars.
Hog's Breath
Another Key West classic,
Hog's Breath
not only has a great line-up of musicians every night, it also has some really good food (try the burger). And outside is where it's at. The patio at Hog's Breath might be the best on the island. It's also where you'll get a front row seat at the show. So grab yourself a frozen and start dancing. Like they say, "Hog's Breath is better than no breath at all."
Smokin' Tuna
It's as if
Smokin' Tuna
was made for live music. With an outdoor patio that's surrounded by three historic buildings, the open roof lets the light in and its two bars make sure you never go without a drink hand. The Smokin' Tuna also makes sure you never go without music. Here you can let loose with live music seven nights a week. P.S. - they have great food as well.
Sloppy Joe's
Maybe the most well-known bar on this list,
Sloppy Joe's
gets its fame from Ernest Hemingway, who was known to frequent the establishment. Although Sloppy Joe's has since moved buildings since the Papa days, his spirit remains. Here you can have a good time in true Conch Republic fashion - with good music and good drinks.
--
Ready for some great music? 24 North gets you close to all Key West's best venues. Check out our specials here.
---
---
---
---
Share your opinion on this article
Special Offers
View Special