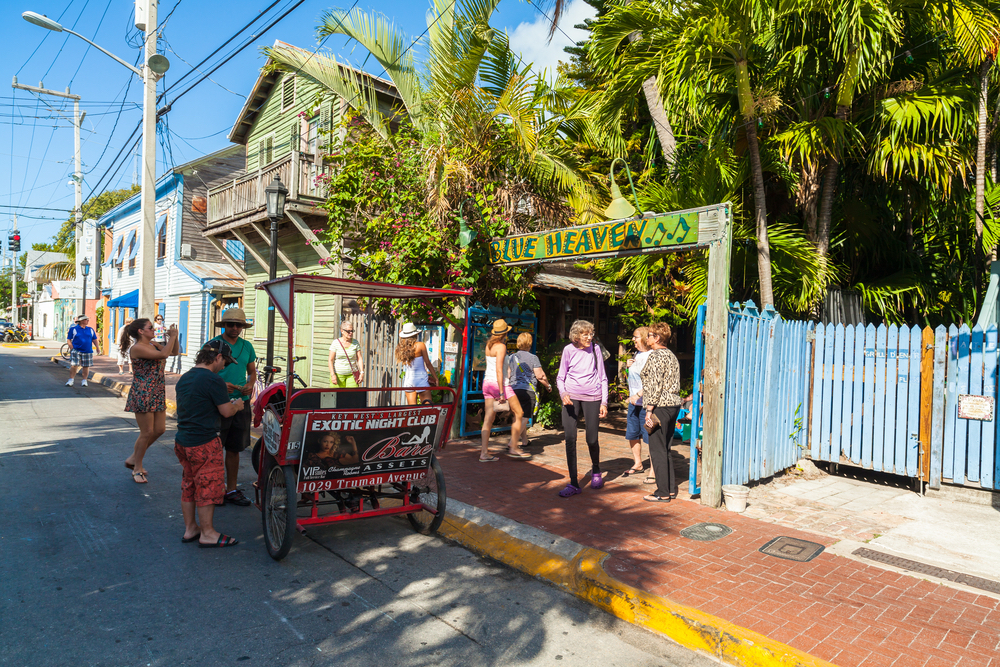 Key West can be a tropical sin city of rum runners, fried conchs and key lime pie, but you can also reel back with healthy eating on the island. If there's time for a late-night treat after the Duval Crawl, then there's no reason you can't mix in some local or organic eats as well. Here's your organic/local food guide to Key West.
Date & Thyme
This natural foods market and organic cafe on the island has expanded in recent years. Date & Thyme has outdoor seating in its cafe, open 8-4 p.m. The cafe features salads, sandwiches, wraps, bowls, burritos and more, with breakfast and smoothie options as well as organic coffee. The market and juice bar is open until 6 p.m. Try the indian summer salad if you're jonesing for a full-flavored plate. 829 Fleming St., Old Town
Sugar Apple Organic Cafe & Market
This grocery store and café is open from 10-6 for all your organic shopping needs. It's a quaint little stop but packs a lot of flavor in their food. It's a vegan favorite on the island. At the café, we recommend you try the Tempeh BLT, or the tasty Veggie Reuben sandwich. Grab food to go, as seating is very limited in the cafe. 917 Simonton St., Old Town
Seven Fish
Off the beaten path, Seven Fish is popular for serving up local seafood in an unpretentious manner. Try the 7-Fish Meatloaf to get a taste of local cuisine. Seven Fish is open for dinners from 6-10 p.m., closed Tuesdays. The New York Times reviewed the restaurant and said the food is so fresh and in high-demand, it's a good idea to make a reservation ahead of time. 921 Truman Ave., Old Town
Blue Heaven
Blue Heaven has made a name for itself because of its local, fresh, organic ingredients and tasty Caribbean-inspired fare. The whimsical spot was once home to Friday night boxing matches refereed by Ernest Hemingway. Today, it's one of the most popular, tried-and-true restaurants on the island, with roosters and cats roaming freely on the grounds. Go for breakfast or brunch and choose from healthy fare to eggs benedict. You won't be disappointed.
729 Thomas St., Bahama Village
---
---
---
---
Share your opinion on this article
Special Offers
View Special