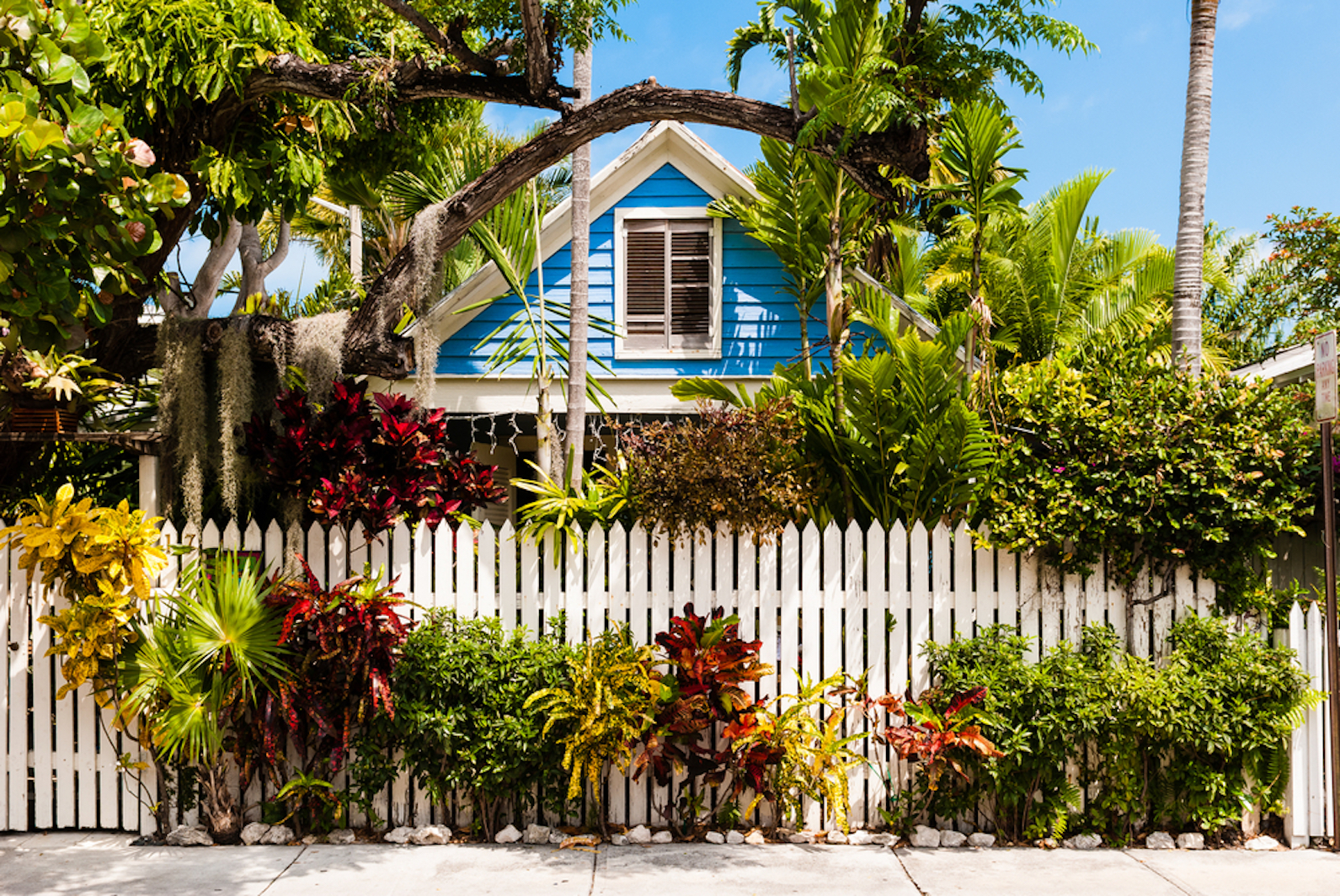 24 North Hotel is so named because of its location 24 degrees north of the equator. Naturally, we thought it was only fitting to count 24 things you can't miss during your vacation in Key West.
Here's the second part of our two-part series. Read the first installment here.
It's all in the name. Key Lime Pie is perfect for the island climate, offering a smooth, tangy treat served cold or at room temperature. If you're not one for desserts, have a taste of the island with a Key lime-infused rum from the First Legal Rum Distillery in Mallory Square.
...The Harry S. Truman Little White House, that is. The 33rd president used the small, former naval station command headquarters at 111 Front St. in Old Town as his winter home while in office. Tour the premises during your Key West history tour, open 9 am to 4:30 pm.
The Kino's Sandals Factory has been an island staple since 1966, handcrafting leather sandals that are comfortable and perfectly suited for island life. Functional and affordable, pick up this island souvenir at its Old Town location at 107 Fitzpatrick St., just blocks from the 24 North shuttle stop.
We don't mean to boast, but Florida pinks aren't those tiny, pale-colored shrimp found in other parts of the country. Local shrimp are big, juicy and sweet, best served "u-peel 'em" style. Pink shrimp are in season most of the year, so eat up while the getting's good. Book a culinary outing with KW Food Tours ahead of time for the best local seafood.
Visit the civil war-era fort by ferry, located 70 miles from Key West. Tour Fort Jefferson, one of the largest brick forts of its kind. You can also snorkel its pristine surrounding waters. This trip takes all day and is totally worth it. Book your seat on the ferry ahead of time! More info here.
Live music is available around the island nightly, but no one quite brings it like the Smokin' Tuna. This divey seafood restaurant has an outdoor stage where the best local acts show their stuff. Order a few drinks, some bites, and enjoy a high-energy show any night of the week. Located at 4 Charles St., Old Town.
Turtle meat was regarded as a delicacy around the turn of the century, and Key West was one of its greatest contributors. Visit the turtle-cannery-turned-restaurant on the Key West Bight, Turtle Kraals. Walk out to the dock and see where the turtles were kept before they met their demise, which is now home to a small museum dedicated to sea turtle conservation.
Did you know the sweet, boozy vermilion-colored cocktail was invented in the FL Keys? The rum runner came to be because of a surplus of rum that was taking up too much space at a tiki bar in Islamorada. Viola! The rum runner was born. Read more about this local staple, rum history in the Key West and where to get the best rum runner on the island here.
Venture up the winding, 88-step staircase of the Key West Lighthouse to get a bird's eye view! The lighthouse and keeper's quarters are out of commission but open to the public. Check out exhibits of early Key West and explore the lighthouse grounds. Located at 928 Whitehead St., open 9 am to 4:30 daily.
Cuba's relationship with Key West has brought rum during prohibition time, cigars during the revolution, and food all the while. Try Cuban food around the island, from homestyle fare at El Siboney to a delicious Cuban sandwich at Sandy's Cafe.
Key West was made to be explored on bicycle. Rent a bike direct from 24 North to explore Old Town like a local. The best part? You never have to worry about parking.
This independently-owned art deco movie theater in Old Town screens blockbusters, classics and independent films. Its snackbar selection and well-maintained interior makes for a nostalgic night out at the theater.
--
Planning a trip to Key West? Check out our specials here.
---
---
---
---
Share your opinion on this article
Special Offers
View Special