Posted on: October 22nd , 2018
|
History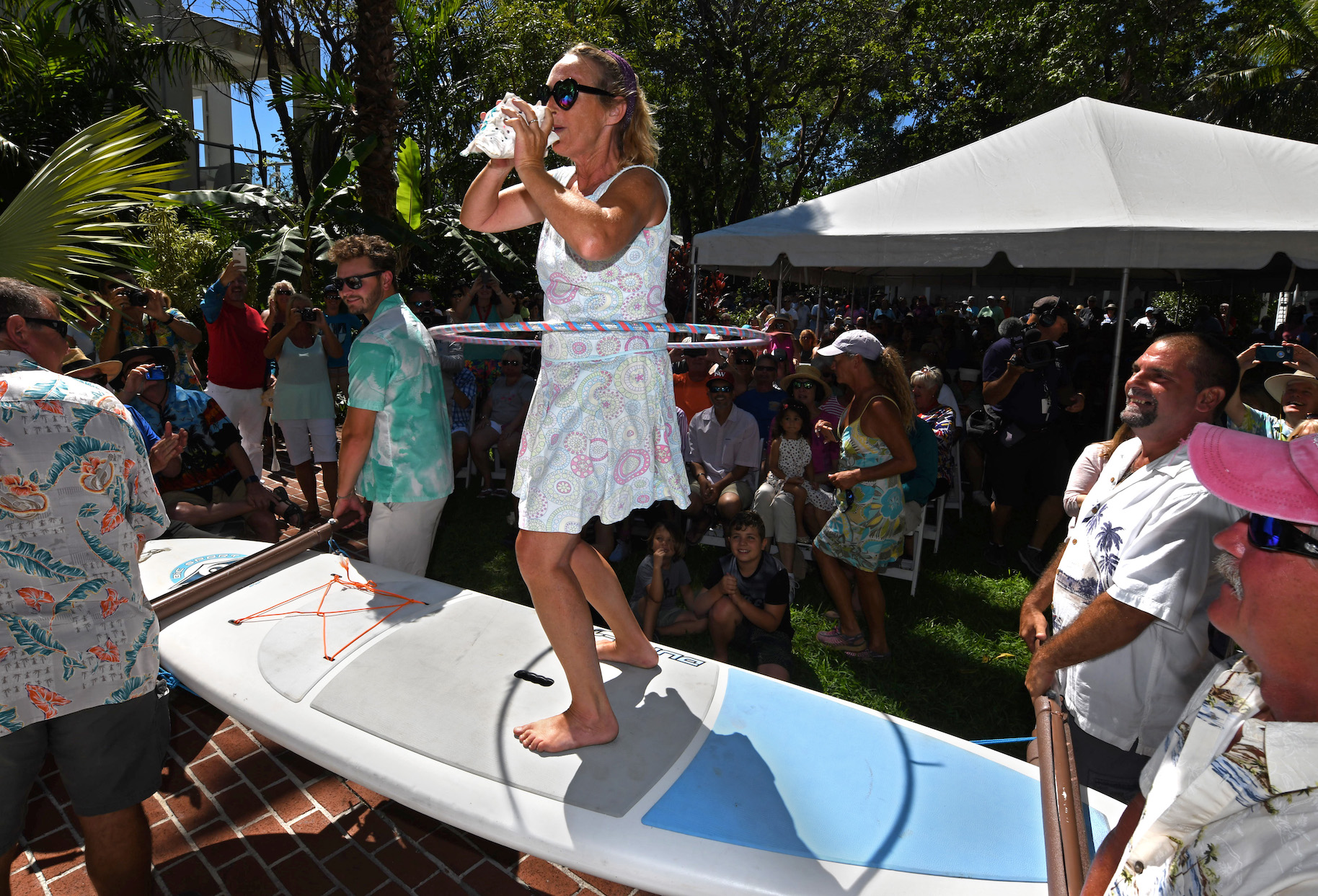 True to its name, the Conch Republic doesn't stop at conch consumption. It also uses the attractive sea mollusk as a musical instrument.
Before the early settlers laid claim to the land, Calusa natives were known to use conchs as a means to communicate between islands. Bahamian cultures also used the Queen conch for the same purpose. It's no surprise that the bountiful instrument of the sea was later adopted by island settlers in the 19th century to signal fresh shipwrecks to their fellow "wreckers," or shipwreck salvagers.
For obvious reasons this handy shell is no longer used as a means of alert, but rather entertainment. Conch blowing contests have a long history on the island, put on during the Old Island Days celebrations started in the 1960s. It continues today, annually held during the Conch Republic Independence Day festivities in the spring.
The contest, unofficially referred to as the "conch honk," brings in all ages and abilities to have a go at the microphone. Participants are judged on loudness, duration and tone, and entries range from signal calls to all-out melodies. It's entertaining, funny, and part of what gives the island the reputation of "Key Weird."
The event takes place each April 23 along with other conch-centric activities. Read more about its origin and annual events using our Conch Republic Independence Celebration guide.
If you're visiting the island outside of its designated conch blowing competition date, you can still buy your very own conch shell as a souvenir to hone your skill. We suggest The Shell Warehouse in Mallory Square, which is abundant in its collection. If you want to do more than just hear the ocean, select a conch with the tip sawed off – that means it's ready to be played.
During your stop at the iconic Southernmost Point Buoy, make sure to take a photo with the bronze likeness of Bishop Albert Kee. Regarded as the island's "ambassador of goodwill," Kee greeted tourists in the area by blowing a conch until his death in the early 2000s. The beloved Conch is now memorialized with a statue, complete with a Queen conch.
--
Intrigued? Go ahead, book your stay on the best island in the US. Check out our specials here.
---
---
---
---
Share your opinion on this article