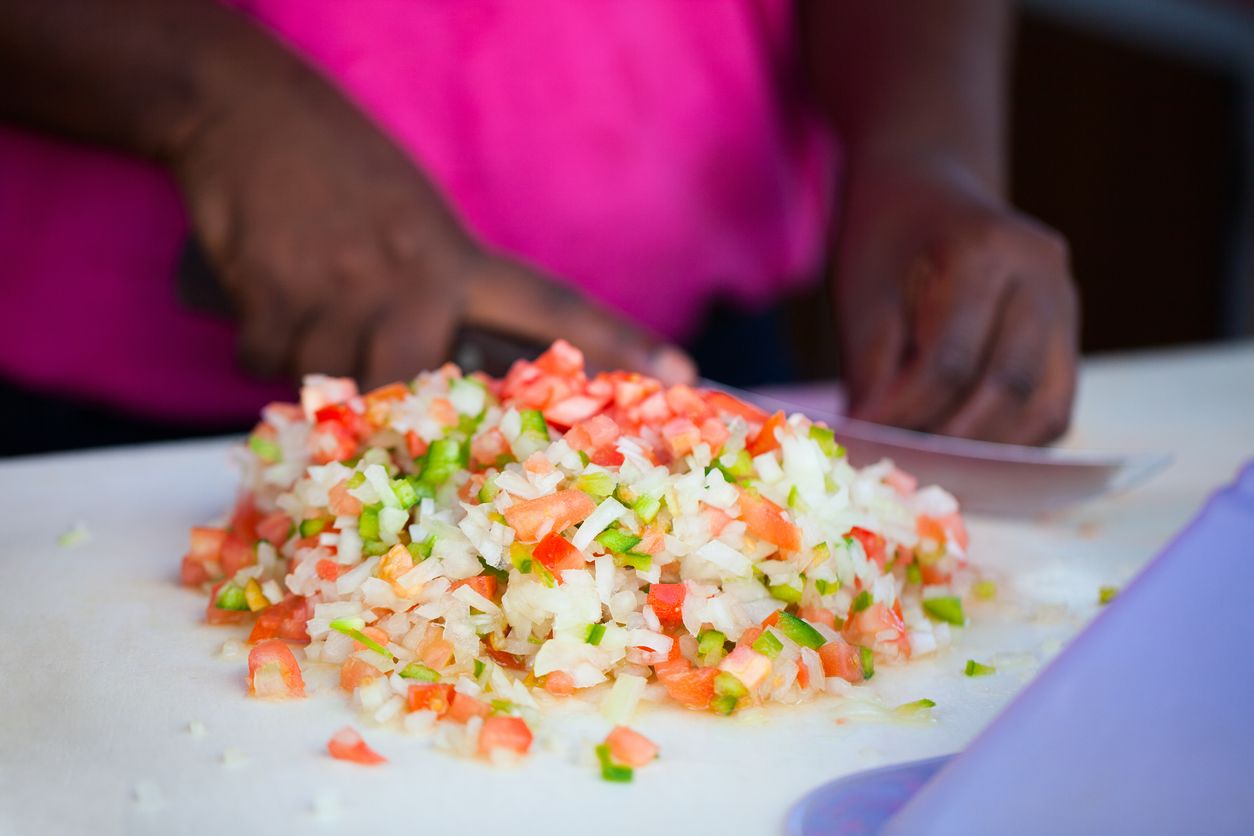 Conch salad is a staple in the Bahamas, and by proxy, the Florida Keys. It's simple to make, fresh, light, and works as a great appetizer, lunch, or snack enjoyed with a cold beer. Conch salad is a variation of ceviche, which is as simple as fish cured in lime juice.
Key West is pretty laid-back, and so is the process of making conch salad. You don't need a stove or oven to make conch salad; just some fresh limes, conch meat, and whatever else you'd like to add in, such as onions, celery, tomatoes and jalapeños. Sweeten up your conch salad with mango or pineapple, which pairs nicely with the heat of a habanero pepper for spiceheads.
What you'll need:
Traditional conch salad
1 lb of conch meat
¾ cup fresh key lime juice
1 small, diced onion
Handful of chopped tomato
Handful of chopped bell pepper
Salt and pepper to taste
Juice from 1 orange
First, mince conch meat into small pieces. Mix ingredients and let sit for at least half an hour; if possible allow to sit in the sun while curing.
If you'd like to add peppers, cucumbers, celery, cilantro, or chives, simply do so at the start of the process. Conch salad is easy and can be made with just about any fresh ingredients you have on-hand. It can be eaten by itself with a fork, or with tortilla chips, plantain chips, or crackers.
Interested in the other conch cuisine of the Conch Republic? Feast on conch fritters, and conch chowder at restaurants and seafood shacks across Old Town. You'll also want to read up on Key West's longtime affinity with this gorgeous mollusk, which can be used as an instrument. Come to the island during April for the Conch Republic Independence Celebration, which celebrates all things Key West.
Planning a stay to Key West? Check out our best rates. We have an on-site Starbucks, shuttle service to Old Town every hour, and our pool area is one of the best on the island. See our special offers - special rates for Florida residents!
---
---
---
---
Share your opinion on this article
Special Offers
View Special