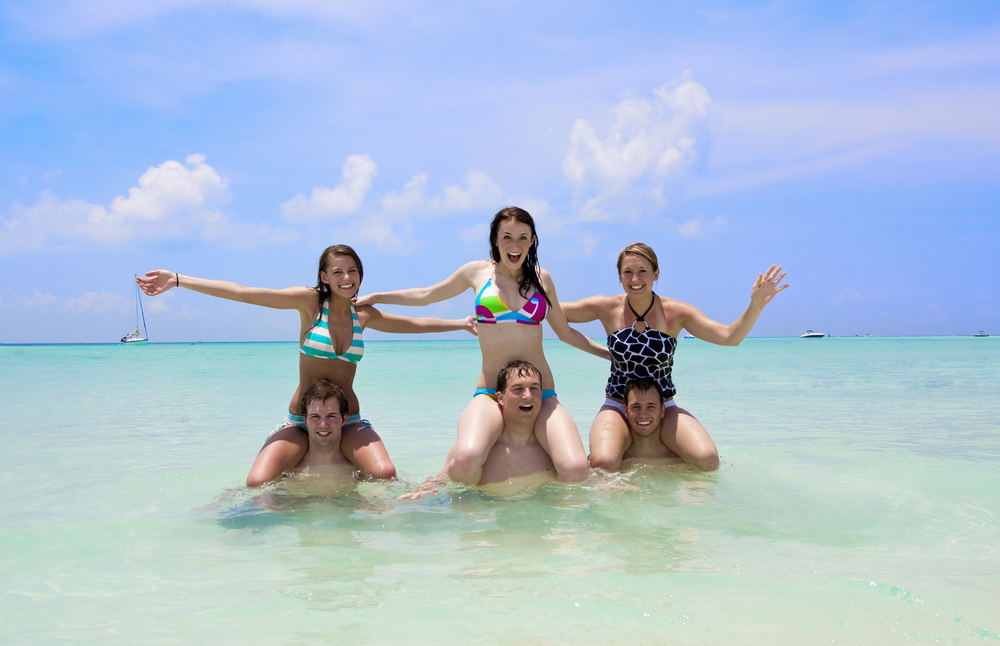 Although Spring Break in the Conch Republic might be considered low-key compared to some other Florida destinations, that doesn't mean Key West doesn't know how to have a good time. After all, Spring Break falls in the middle of our high season, one of the most gorgeous and lively times on the island. Lucky for us, we get the relaxed crowd, no matter how much we like take our inhibitions three sheets to the wind. Here are some of our favorite spots to hit up during Spring Break:
Fury Water Adventures
Put a little adventure in your spring break with water tours by our partner Fury Water Adventures. Take out the jet skis or go exploring through the backcountry of the Florida Keys, or rent a paddleboat if you're looking to maintain the beach bod. One of our favorite packages is
the Ultimate Adventure
with its pop-up water park in the sea. And then there's always the popular sunset cruises with plenty of rum and live music.
Smathers Beach
Although most people think that Key West doesn't have any beaches, it's because they don't know about Smathers Beach. The prettiest beach on the island, this hidden gem is just a short drive down Roosevelt Boulevard, the same street as 24 North Hotel. Not only is there tons of sand, but shady palms, volleyball, and water sports too.
Salute!
Located on Higgs Beach, on the southern end of the island, Salute is one of the best beachfront bars and restaurants. Owned by the same owners as Blue Heaven,
Salute!
mixes Italian cuisine with Caribbean fare for a relaxing meal on the beach. Here you can live the good life.
Toasted Coconut
Although all of these spots are great, sometimes you don't want to go anywhere. The beauty of 24 North Hotel is that you don't have to leave the premises to relax. That's where Toasted Coconut, our poolside restaurant and bar comes in. Lounge out by our pool, sip on Papa Pilar rum, and eat well, courtesy of Toasted Coconut. Try the fresh fish or the Cuban sandwich. They're delicious.
---
---
---
---
Share your opinion on this article