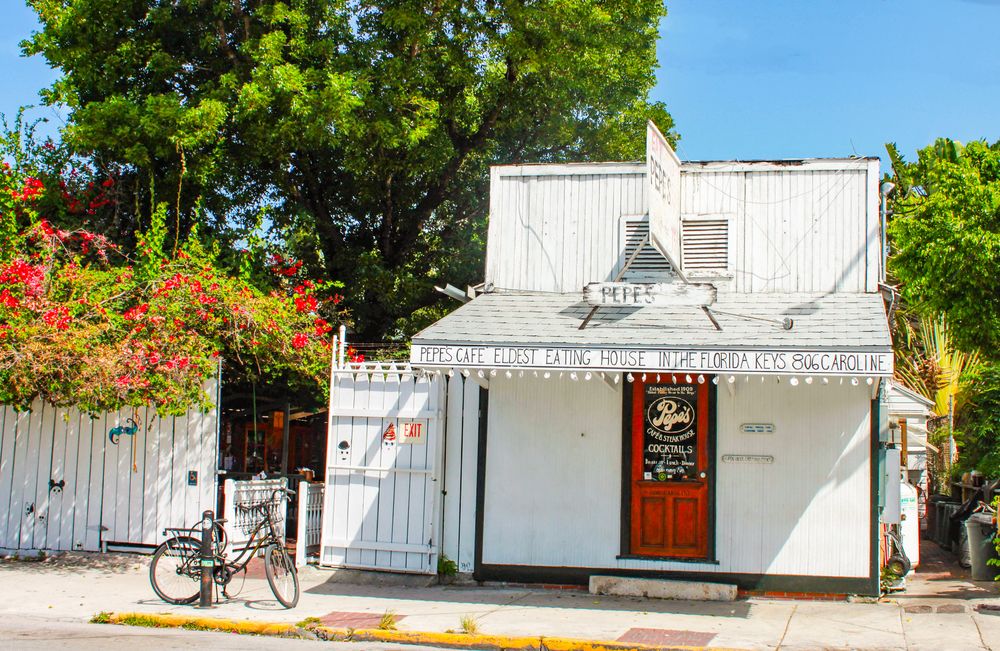 Check out our list of old-school restaurants around the Conch Republic, from a café that's been around for over 100 years to oyster bars serving up a bit of Old Key West.
Pepe's Café
806 Caroline St., Key West
Pepe's is from another era, which is why we love it. The food hasn't changed much since it opened in 1909, serving tried-and-true recipes, house-made bread, local fresh fish, and a tasty breakfast experience. Pepe's serves three meals a day from 7:30 am to 9:30 pm daily.
El Siboney
900 Catherine St., Key West
Tucked away in an Old Town neighborhood off the beaten path, El Siboney may be one of the best meals you have on the island. Homestyle Cuban food is bursting with flavor and the prices are easy on the pocketbook.
Sloppy Joe's
201 Duval St., Key West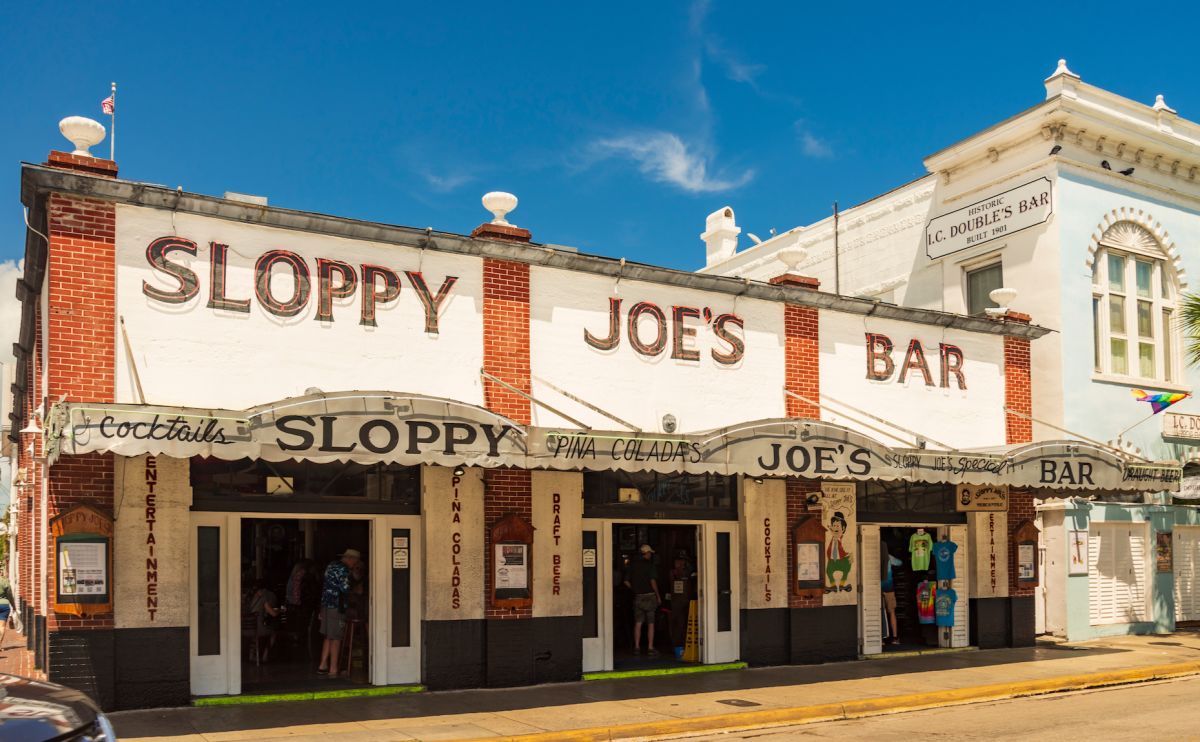 The bar that Ernest Hemingway made famous remains a central part of Duval Street since 1933. Typical pub fare is on the menu, but most people go to Sloppy Joe's for the lively crowds, music and strong drinks.
Two Friends Patio Restaurant
512 Front St., Key West
Two Friends has a nice bit of history to it as the first bar on the island to serve draft beer in 1967. It was also a regular spot of famous local treasure hunter Mel Fisher, who allegedly found out about his teams' amazing find in 1984 while eating there. Go for great atmosphere and karaoke nights.
Schooner Wharf
202 Williams St., Key West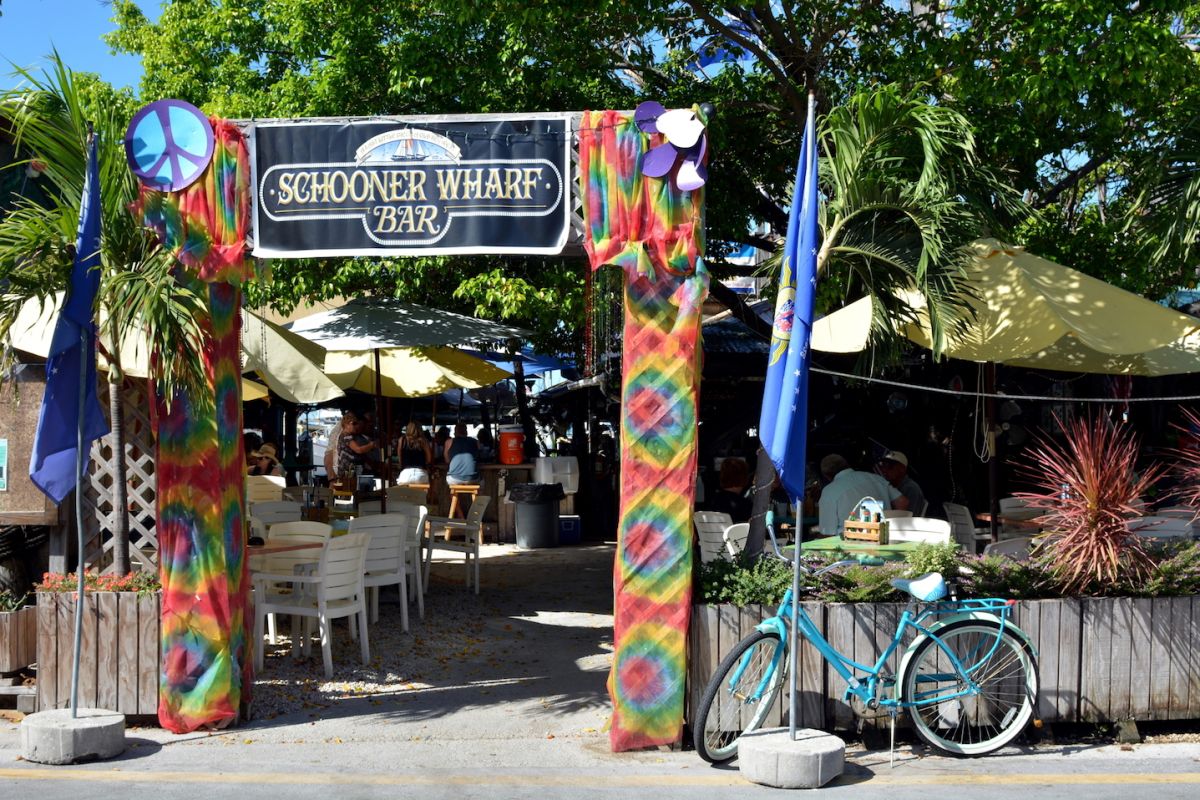 This funky bar on the Key West Bight has weathered many-a storm, but still remains a little piece of Old Key West. Chow down on fresh seafood, live music and excellent views.
A&B Lobster House
700 Front St., Key West
A&B Lobster House is a Key West institution, serving both Maine lobsters and the Florida Spiny variety for 70 years. It's more upscale than the other places on the list and offers comfortable, open views of the historic Key West harbor.
Half Shell Raw Bar
231 Margaret St., Key West
The Half Shell has been around since the early 1970s in the same spot on Key West Bight. Order Gulf oysters raw or steamed, a bucket of steamed clams, a draft beer, and enjoy the scene of the Key West Bight. The Food & Wine Magazine recognized the Half Shell for having the best local oysters, so chances are they won't let you down.
-
Planning a stay in Key West? Check out our best rates. We have an on-site Starbucks, shuttle service to Old Town every hour, and our pool area is one of the best on the island. See our special offers - special rates for Florida residents!
---
---
---
---
Share your opinion on this article
Special Offers
View Special