Posted on: June 16th , 2017
|
History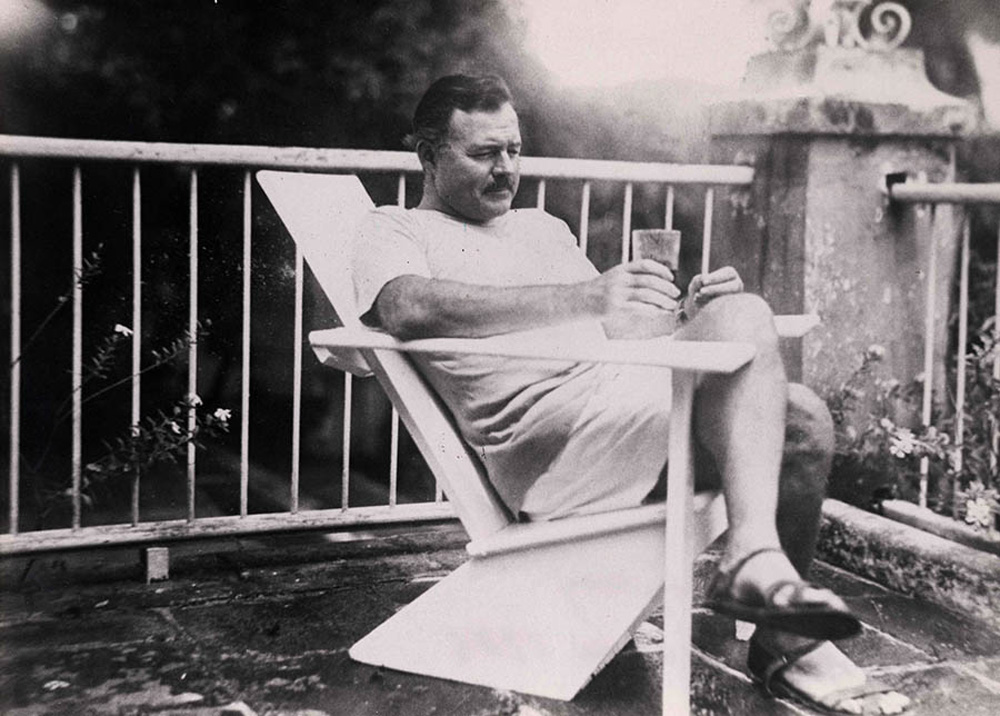 Photo courtesy of Florida Keys Public Library
Ernest Hemingway's time in Key West has been well-documented over the years - and best re-lived by Conchs during July's annual Hemingway Days, as well as tourists in their frequent bar hops. After all, Papa Hemingway called Key West home for almost 10 years, residing in that famous Spanish colonial on Whitehead and fishing off the Florida Straits in Pilar. So, in honor of the writer's upcoming birthday, here are five spots where he left his mark on the island.
Sloppy Joe's
Sloppy Joe's is the bar that gets all the hype when it comes to Hemingway. Known as his favorite bar during his years in Key West, this is where the writer would drink many a night away. In fact, Hemingway became good friends with the owner, Joe Russell - so much so that Hemingway is credited for the name. However,
Sloppy Joe's
is not in the same spot as it was when Hemingway frequented it, which over the years has been a source of contention for fans of the writer.
Captain Tony's Saloon
This is where the contention comes in. Although Sloppy Joe's has stayed in business since the days of Hemingway, it's hasn't stayed in the same place. In fact, it's
Captain Tony's Saloon
that now occupies the space where Hemingway used to frequent, which is why many people (and Captain Tony's) claim that they were the original bar of Hemingway. You'll just have to visit both to determine which gets the coveted title.
Casa Antigua
While you may know the Hemingway House and Museum well, you may not be familiar with Hemingway's first house, located on Simonton Street. Called the "Casa Antigua" this place actually has a lot to do with Hemingway's love of the island. Back then, the Casa Antigua was a hotel, the Trev-mor Hotel, where the writer and his then-wife stayed while they were waiting for their car to arrive from Cuba. It was in those seven weeks at the hotel that they fell in love with Key West.
Blue Heaven
Another Hemingway spot - and one that you may not have realized - is
Blue Heaven
, the Conch breakfast and lunch favorite in Old Town. Although Blue Heaven wasn't around while Hemingway was alive, the building that houses Blue Heaven was - and it was where Hemingway officiated local boxing matches on Friday nights.
Hemingway House & Museum
And finally, if you haven't already been to this
grand house in Old Town
, you should make it part of your Key West itinerary. This is one Hemingway spot that needs no introduction. When touring the home, make sure to see the gigantic pool out back and pet the Hemingway cats that roam throughout the garden.
--
Ready to join us in Key West? Check out our specials here.
---
---
---
---
Share your opinion on this article
Special Offers
View Special