Join Us in Key West for the Annual Key Lime Festival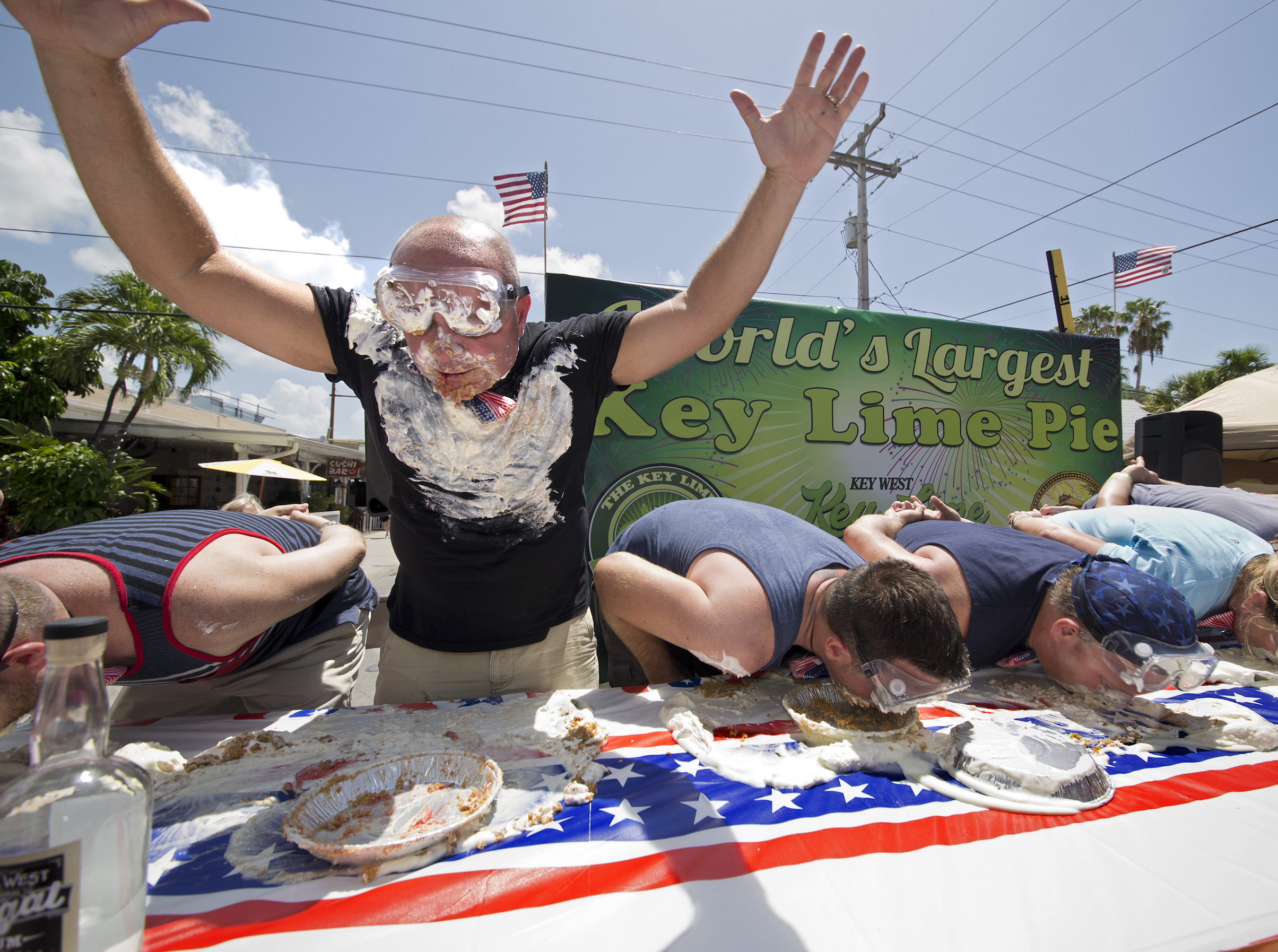 There's no better way to spend the 4th of July than joining the island of eccentrics for special events honoring our favorite citrus, Key lime.
The annual Key Lime Festival will be held June 30 through July 4, with pie drops, scavenger hunts, Key lime cooking demonstrations, and more. As usual, the event runs through Independence Day, ending with a stellar fireworks show at the Higgs Beach Pier.
The fest is packed with activities for all ages. Here are the best you don't want to miss out on.
You be the judge: who makes the best Key Lime cocktail? The sip and stroll involves upwards of 15 local bars competing to create the tastiest Key Lime concoction. The bar stroll starts at Charlie Mac's at 404 Southard Street at 2 and runs until 4 at participating bars (at your leisure). $30 ensures you at least 12 drinks (pace yourself!). Sign up in advance for goodies. June 30, 2-4. More info here.
When in Key West, eat like the locals do -- and it's no secret that we're obsessed with this tangy, creamy, cool pie that's enhanced by graham cracker crust goodness. Sample classic to creative takes on the best dessert during the guided Key Lime Pie Hop. Participants enjoy five samples of pie and a t-shirt to mark the special occasion. July 1 at 2 pm. More info here.
In true Key West fashion, everything tastes a little bit better with rum. Sample rums made with Key lime at Key West's 1st Legal Rum Distillery and tour the premises. This is perfect for those who don't have a sweet tooth but want a piece of the action. July 2, starts at noon. More info at distillery website.
The Key lime festivities wouldn't complete without this favored event. See who can eat a 9-inch Key lime pie without their hands the fastest in this world-famous, often nationally-broadcast event. See if the previous record can be broken! The event is free to watch; participants can join the fray for $20. More info here.
To draw a close to the festival and celebrate the 4th of July, make sure to see the sky over Key West becoming animated during the annual firework show. The picnic event is held at the Casina Marina Resort at 5 with entertainment, a picnic buffet, cold drinks, live music and a silent auction. If you're just interested in the fireworks, slide over to Higgs Beach in the evening for the Independence Day fireworks show.
--
Book ahead of time to reserve your room for the 4th of July celebrations! Check out our special offers at 24 North Hotel.
---
---
---
---
Share your opinion on this article