Posted on: June 18th , 2018
|
History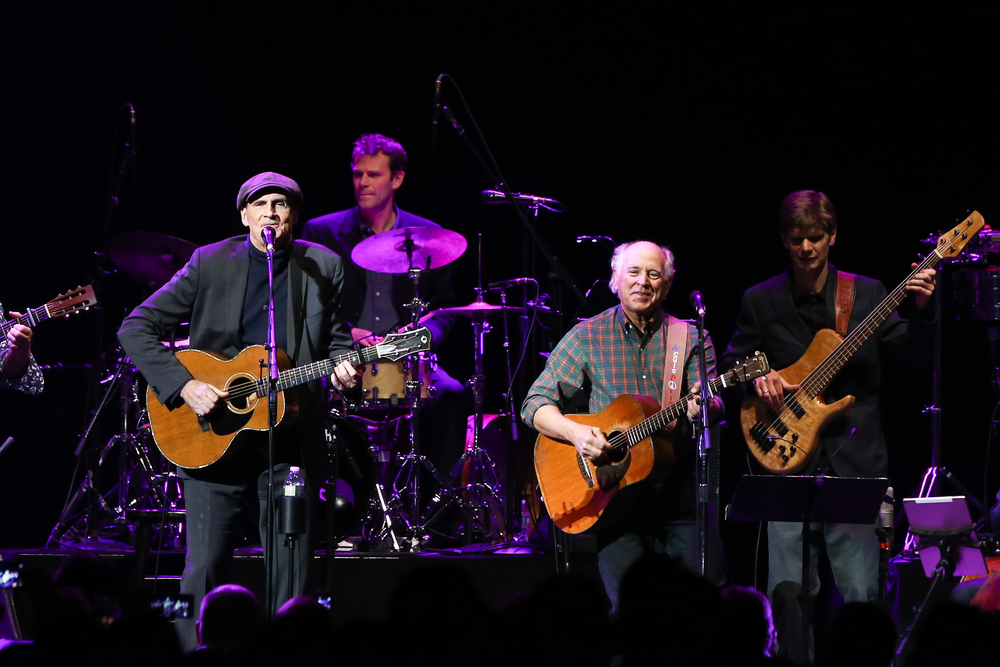 Here's a list of musicians, writers, sitting presidents, celebrities and baseball player who have all called Key West home.
1. Judy Blume, author
The famous coming-of-age author is originally from New Jersey but spends most of her year in Key West. She described living on the island as akin to being a child, where riding your bike, seeing friends and taking naps is part of a normal day, in a 2015 NYT story. Blume is most famous for her books "Forever…" and "Are you there, God? It's Me, Margaret."
-
2. Jimmy Buffett, singer songwriter
It only seems natural that Jimmy Buffett busked his way around Key West in the 1970s before making it big. He would play music at The Chart Room Bar (1 Duval St.) for drinks. Today you can still visit his humble beginnings and then take a walk to Margaritaville at 500 Duval St. to see how his empire has flourished.
-
3. Bronson Arroyo, baseball player
This MLB pitcher played a significant role in the 2004 World Series victory of the Boston Red Sox after the team's 86-year curse. Arroyo is noted for his shifting, unpredictable curveball. He was born in Key West and later grew up in Hernando County, Florida.
-
4. Ernest Hemingway, author
Perhaps Key West's most famous resident, the American author left his mark on the island with his house-turned-museum, choice watering holes, generations six-toed cats and his love for fishing, all celebrated every July during Hemingway Days.
-
5. Harry S. Truman, former US president
Sitting President Truman spent his winters out of DC, instead opting for the agreeable climate of Key West. Visit the Little White House and take a tour of the now-public museum and its botanical gardens. More info here.
-
6. Sandy Cornish, civic leader
Sandy Cornish was a civic leader in Key West during the 1800s. Born into slavery in Maryland, Cornish bought his freedom, only to have his rights revoked when proof of his emancipation burned in a fire. After being recaptured and successfully escaping, Cornish maimed himself publicly, making himself useless as a slave. He and his wife later bought land in Key West near president-day Simonton Street and Truman Avenue. He became a significant leader of the black community, according to the KW Historic Marker tour.
-
7. Wallace Stevens, poet
An American modernist poet who was involved in the movement of new romanticism, Stevens regularly stayed at the Casa Marina and got in bar fights with authors Ernest Hemingway and Robert Frost. His island stays had significant impact on his works, such as "Ethereal Florida," and "The Idea of Order at Key West."
-
8. Shel Silverstein, author
Beloved children's author, poet, songwriter and more, Silverstein lived in Key West with his wife before his death in 1999. His house was located at 618 William Street but was significantly damaged during Hurricane Irma in 2017. He is most famous for "The Giving Tree," "Light in the Attic" and "Where the Sidewalk Ends."
-
9. Tennessee Williams, playwright
Many are surprised to hear that this southern playwright called Key West home for over 30 years. Author of "Cat on a Hot Tin Roof" and "Streetcar Named Desire," his Key West legacy is not as much in the limelight as Hemingway's, but he was known to keep a low profile. Today, his house on Duncan Street remains a private residence. To learn more, check out the Tennessee Williams Key West Exhibit. More info here.
-
10. Kelly McGillis, actress
The American, Golden Globe-nominated actress is best known for her roles in Top Gun, Witness and The Accused. McGillis lived in Key West for a time and even owned her own restaurant, Kelly's Caribbean. The restaurant was sold and today is First Flight Island Restaurant and Brewery, which celebrates the building's aviation history as the birthplace of Pan American Airways.
---
Book your hotel stay in advance at 24 North Hotel, located in New Town. Find the best fares only available on our website, www.24northhotel.com.
---
---
---
---
Share your opinion on this article
Special Offers
View Special