Posted on: November 15th , 2023
|
History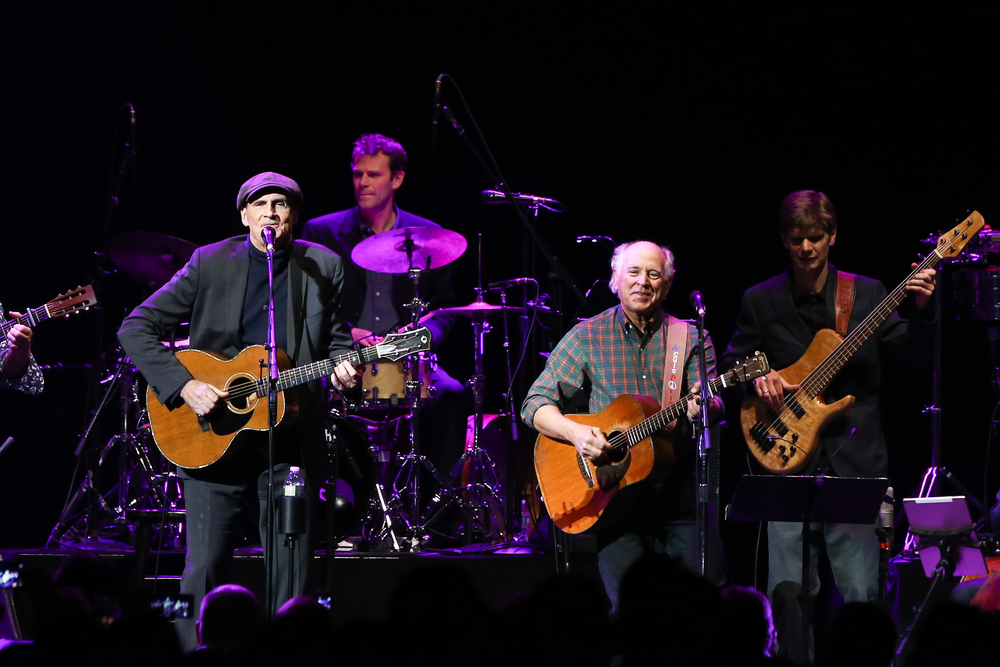 When it comes to celebrity homes, it is often assumed that most A-listers will have a residence in places like Los Angeles, New York City, or Miami. The thing is, Key West has always been incredibly popular with big names. So, if you're out and about on the island, keep an eye out - you never know who you may see. Here's a list of famous musicians, writers, sitting presidents, celebrities, and baseball players who have all called Key West home.
1. Judy Blume, Author
The famous coming-of-age author is originally from New Jersey, but spends most of her time in Key West. In a New York Times article, Blume described living on the island as akin to being a child, where riding your bike, seeing friends, and taking naps is part of a normal day. Blume is most famous for her books "Forever…" and "Are you There, God? It's Me, Margaret."
2. Jimmy Buffett, Trop Rock Singer-Songwriter
It only seems natural that the late Jimmy Buffett busked his way around Key West in the 1970s before making it big. He would play music at The Chart Room Bar at 1 Duval St., Crazy Ophelia's at 615 Duval St. (now Antonia's), and Howie's Lounge at 109 Duval St. (now Ocean Blue Galleries) before going on to play larger venues like the Key West Theater and the Coffee Butler Amphitheater at the Truman Waterfront Park time and time again.
Today you can still visit Buffett's humble beginnings at his former residences at 123/125 Anne St., 1011 Von Phister St., and his second story apartment at 704 Waddell St. His last residence on the island was 3624-3628 Sunrise Dr. in New Town, less than a mile from 24 North Hotel. Take a walk to Shrimpboat Sound, Buffett's private recording studio, in the Key West Historic Seaport area nestled in between Schooner Wharf Bar and Conch Republic Seafood Company and then head to Margaritaville at 500 Duval St. to see how his empire flourished.
3. Bronson Arroyo, Baseball Player
This MLB pitcher played a significant role in the 2004 World Series victory of the Boston Red Sox following the team's 86-year "curse." Arroyo is noted for his shifting, unpredictable curveball. He was born in Key West and later grew up in Hernando County, Florida.
4. Ernest Hemingway, Author
Perhaps Key West's most famous resident, the American author left his mark on the island with his house-turned-museum, choice watering holes, generations of six-toed cats, and his love for fishing, all celebrated every July during Hemingway Days. Visit the Hemingway Home at 907 Whitehead St.
5. Wallace Stevens, Poet
An American modernist poet who was involved in the movement of new romanticism, Stevens regularly stayed at the Casa Marina in the winter and got in bar fights with authors Ernest Hemingway and Robert Frost. His island visits had a significant impact on his works, such as "Ethereal Florida," and "The Idea of Order at Key West."
6. Shel Silverstein, Author
Beloved children's author, poet, cartoonist, playwright, and singer-songwriter Silverstein lived in Key West with his wife before his death in 1999. His house was located at 618 William St. but was significantly damaged during Hurricane Irma in 2017. He is most famous for "The Giving Tree," "Light in the Attic," and "Where the Sidewalk Ends."
7. Tennessee Williams, Playwright
Many are surprised to hear that this southern playwright called Key West home for over 30 years. Author of "Cat on a Hot Tin Roof" and "Streetcar Named Desire," his Key West legacy is not as much in the limelight as Hemingway's, but Williams was known to keep a low profile. Today, his house on 1431 Duncan St. remains a private residence. To learn more, check out the Tennessee Williams Key West Exhibit at 513 Truman Ave.
8. Harry S. Truman, 33rd President of the United States
Sitting President Truman spent his winters out of DC, instead opting for the agreeable climate of Key West. Visit the Little White House at 111 Front St. and take a tour of the now-public museum and its botanical gardens. Originally constructed in 1890 as naval officers' housing, the Little White House went on to host inventor Thomas Edison, scientist Edward Hayden, and more American presidents including William Howard Taft, Dwight Eisenhower, John Kennedy, Jimmy Carter, and Bill Clinton.
9. Kelly McGillis, Actress
The American, Golden Globe-nominated actress is best known for her roles in Top Gun, Witness, and The Accused. McGillis lived in Key West for a time and even owned her own restaurant, Kelly's Caribbean Bar, Grill, and Brewery (now First Flight Island Restaurant and Brewery, which celebrates the building's aviation history as the birthplace of Pan American Airways).
10. Kenny Chesney, Country Music Singer-Songwriter
It was widely reported in 2009 that country superstar Kenny Chesney bought the historic William Hunt Harris house at 425 Caroline St., only to place it up for sale days later. Reports suggest once the sale of the 1898 home to Chesney was leaked, he decided against it so as not to draw attention to himself or the island's residents.
11. Dale Earnhart Jr., NASCAR Driver
Dale and his interior designer wife, Amy, were featured on the TV mini series Renovation Realities in 2018, as they transformed a 150-year-old home on Eaton Street into their dream residence. The transformation included one of the largest domestic pools on the island and beautiful architectural features with a charming Florida coastal heritage.
12. Sandy Cornish, Civic Leader
Sandy Cornish was a prominent civic leader in Key West during the 1800s. Born into slavery in Maryland, Cornish bought his freedom, only to have his rights revoked when proof of his emancipation was destroyed in a fire. After his recapture and successful escape, Cornish publicly maimed himself, making himself useless as a slave. He and his wife later bought land in Key West near present-day Simonton Street and Truman Avenue and became a significant leader of the black community. See the Sandy Cornish Historical Marker at the Key West Historic Memorial Sculpture Garden at 401 Wall St. (pictured above).
13. Robert Frost, Poet
The American poet spent 16 consecutive winters in a cottage behind the Key West Heritage House at 410 Caroline St. The Robert Frost Cottage was designated a Literary Landmark in 1995 and contains original furnishings, books, letters, and mementos pertaining to Frost.
14. Truman Capote, Author
Like Frost, Truman Capote spent winters working in Key West, at both the Pier House Resort and a bamboo-covered, double-wide luxury trailer at the waterfront, which he rented and wrote the manuscript for his novel, "Answered Prayers."
15. Calvin Klein, Fashion Designer
The iconic Designer Octagon House of Key West at 712 Eaton St. is often referred to as 'The Calvin Klein House' after the designer bought the home in 1981. The 1885 house was preserved by designer superstar Angelo Donghia, and its famous octagon-shaped front porch is a grand architectural statement.
Book your hotel stay in advance at 24 North Hotel, located in New Town. Find the best fares only available on our website.
---
---
---
---
Share your opinion on this article
Special Offers
View Special