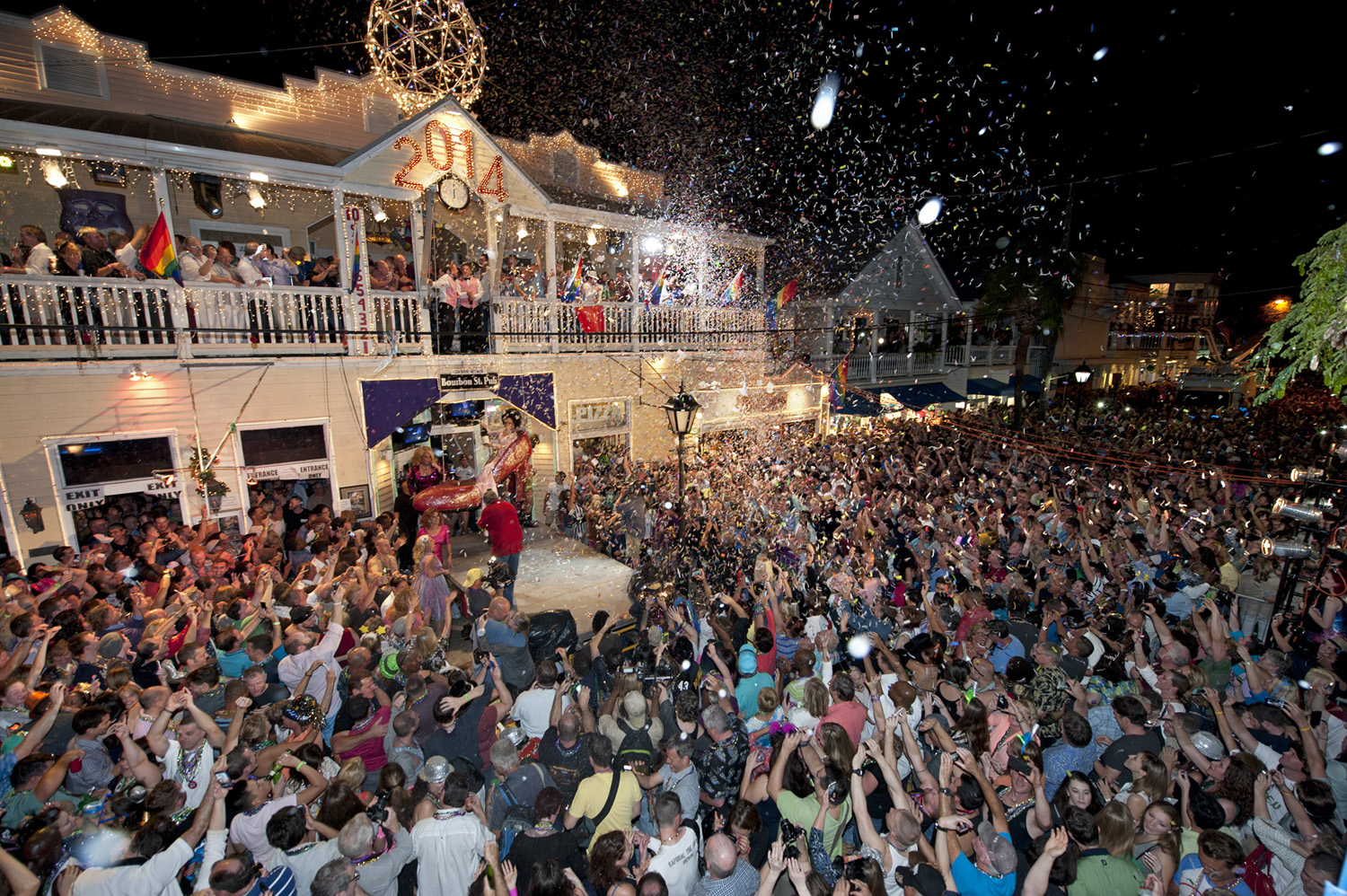 New Year's Eve in Key West
Although Key West only covers 7 square miles, it seems like every inch of Old Town is covered in New Year's Eve festivities. From drag queens to parrotheads, there's a party for just about everybody, as the island's myriad of NYE celebrations cater to a wide range of personalities, much like Key West itself. No matter which you choose, you can count on a good time. That said, here are some of the most popular events year after year.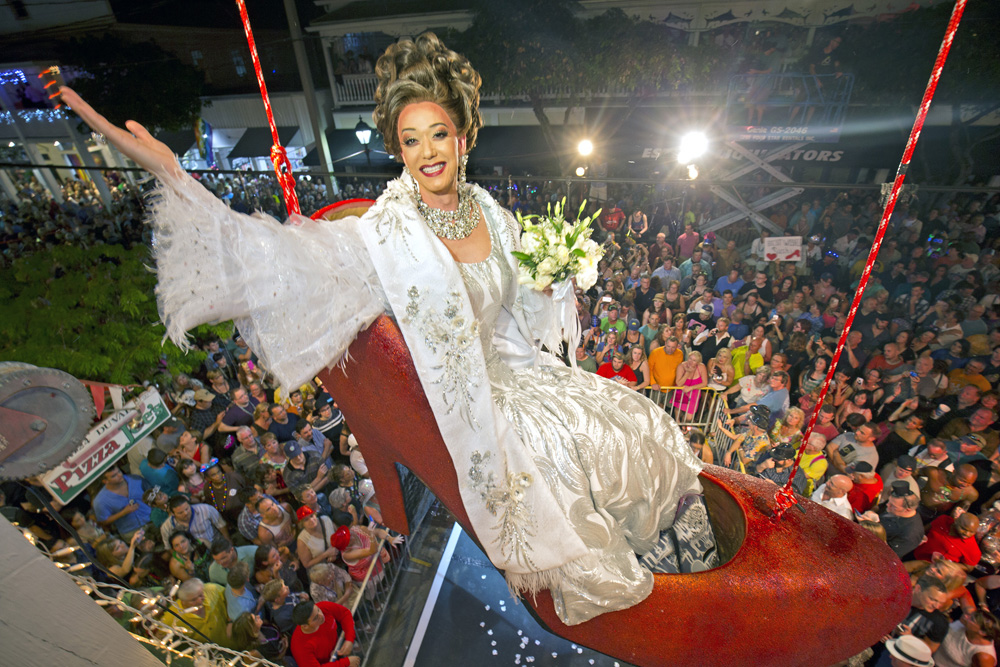 The Shoe Drop with Sushi
Bourbon St. Pub - 724 Duval Street
Led by Key West's beloved drag queen Sushi, the shoe drop is more elaborate than it sounds. Every year at the Bourbon St. Pub, Sushi hops into a giant, glittering red heel to be lowered to the ground as the crowd counts down. Originally made of paper mache and chicken wire, the show has evolved over the years to a much safer apparatus of fiberglass and stainless steel. It's something to see, especially with Sushi's gorgeous costumes.
Dropping of the Conch Shell
Sloppy Joe's – 201 Duval Street
Definitely the more traditional NYE option (if you can call it that in Key West), the Sloppy Joe's annual Dropping of the Conch Shell has been going strong since 1993. In fact, before the Dropping of the Conch Shell, there weren't any "official" New Years gatherings. Now there's always a crowd at the corner of Greene Street and Duval. Come early to get a spot on the Sloppy Joe's rooftop or stay down below to dance and catch beads.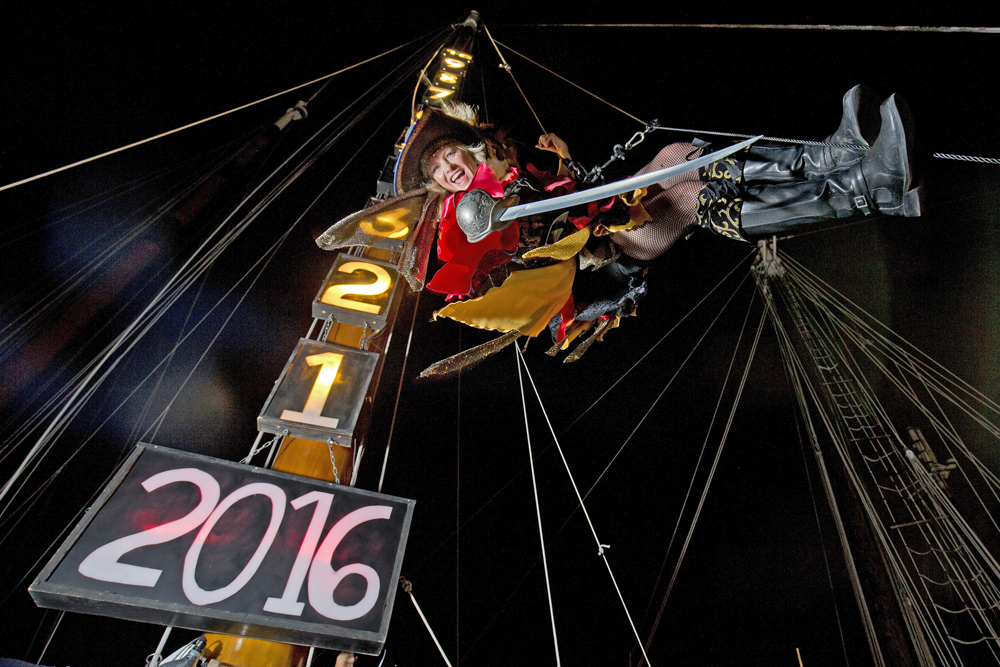 The Lowering of the Pirate Wench
Schooner Wharf Bar – 202 William Street
A bit further from Duval Street's maddening crowd, is the Schooner Wharf Bar's Lowering of the Pirate Wench. From her station on the mast of the America 2.0, co-owner of the Conch landmark and resident pirate wench, Evalena Worthington, slides down the line in full pirate attire, with the countdown to the new year in the background. It's definitely one of the most unique ways to spend the evening. And as always, there will be plenty of live music, dancing, and drink specials.
---
---
---
---
Share your opinion on this article