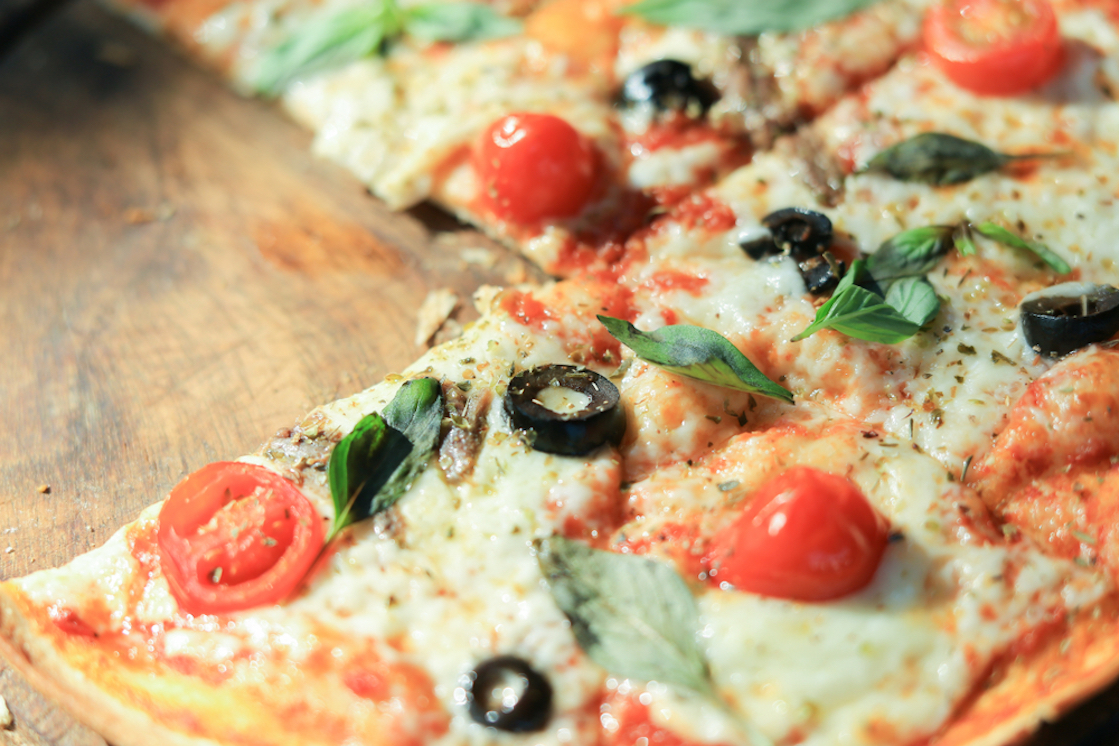 If you've had your fill of seafood on the island and you're looking to chow down on a local pie, here's a look at the best pizza joints around Key West.
Clemente's Trolley Pizzeria
Clemente's serves wood-fired pizza with a crunchy crust directly from their revamped, old-fashioned trolley. They were on hiatus for a stint, but recently reopened in a new location much to the delight of locals. For a thin-crust specialty pie and a cold beer enjoyed outside, stop by Clemente's. Open until midnight. 516 Fleming St.
Onlywood Pizzeria
As the name suggests, Onlywood cooks all their pizza in a wood-burning stove. Simplicity is the best route at this pizzeria – with many ingredients imported from Italy,
Onlywood
shines in the details. We suggest the pizza margherita. Sample their other Italian dishes, such as gnocchi and stuzzicarolo – an antipasti for two served with only the best cheese selection. Open noon to 10:30 pm. 613 Duval St.
Duetto Pizza & Gelato
Named one of the top 10 pizzerias in America by TripAdvisor, Duetto serves NY-style pizza, best ordered by the slice from the counter. Prices are great, and you can order stuffed pizza, white pizza, specialty or traditional favorites. Make sure to save room for gelato! Duetto Pizza & Gelato is open from 11 am to 10 pm daily. 540 Greene St.
Mr. Z's
Open until 4 am, Mr. Z's Old Town is a godsend if you've been living it up on
Duval Street.
For just a few bucks you can enjoy a filling slice, which people line up for during the witching hours. Beer and refreshments are also available at this grab-and-go spot with limited seating. Mr. Z's is actually a Philly-style joint, so cheesesteaks are also on the menu. Old Town location open daily until 4 am at 501 Southard St. Also visit their New Town location, just minutes from 24 North Hotel, that's open until midnight. 2798 N. Roosevelt Blvd.
Roostica
For something different, consider
Roostica
. This "country-chic" restaurant is known to top their Neapolitan pies with ingredients ranging from local spiny lobster to sun-dried figs. Dine on Italian soul food and an experimental pizza menu that's rooted in Italian culinary traditions. Open 11 am to to 10 daily. 5620 Macdonald Ave.
--
Don't forget to check out exclusive deals at 24 North Hotel, which offers free shuttle service to and from Old Town all day long. Read more.
---
---
---
---
Share your opinion on this article
Special Offers
View Special